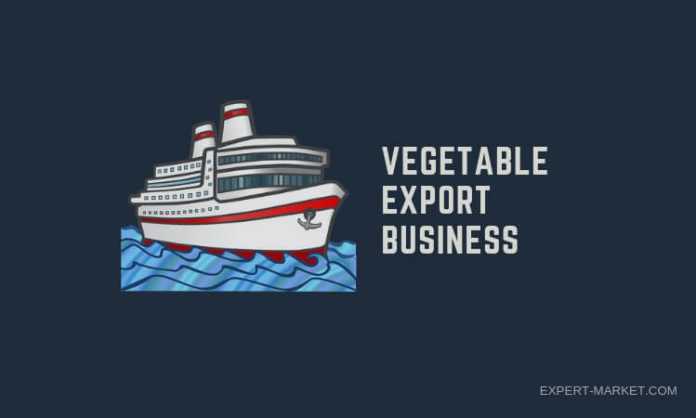 The vegetable business in India is one of the lucrative and fastest growing because of huge demand of frozen vegetable products in all around the world including United States, Qatar, and UAE.
The main demand is for pickles, tomato products and mushrooms that are processed. There are enough investment opportunities in the food processing industry in India. In this article i will show you how you can start your own vegetable export business.
India is geologically located in such a way it has the advantage of a wide export in countries like Middle East, Europe, Japan and Korea. Moreover, India is bestowed with an excellent climatic condition which ensures availability of different kinds of vegetables. The country is the second largest in producing vegetables. This vast production offers India great opportunities of export.
Here are guidelines you can follow to start an export business of vegetables to other countries from India
Register Your Business
To start the business, first you have to register with the Ministry of Commerce through the Director General of Foreign Trade. The DGFT will provide your business IEC code number having 10 digits. Next step is to fill form –ANF2A and submit it to a DGFT office near to your city or you can process it online also.
You have to submit Permanent Account Number (PAN) and your current bank account number. One banker's certificate of Rs 1000.Then you have to register with the Export Promotion Councils (E P C) and the commodity board which promotes your export business outside India.
Setup an Office
Initially, you can start with small office space. This is a type of business in which clients will not visit your office most of the time.
Get a Website
Website is very important in export business. Overseas clients will visit your website to know about your presence in this field. Make sure that you have an attractive website with all your company details and company history including your recent clients.
You can also use online marketing techniques to target your website in specific country to get clients from there. For example, you can show your website to anyone in Dubai who is searching for "vegetable exporters in India".
Find Suppliers
Try to have good business contacts in India. The Indian embassy in a foreign country can provide catalogs or the list of exporters in India. Qualified professionals in India can also provide help in finding reliable suppliers. Another way is to approach the Chamber of Commerce in India to get sufficient contacts. After identification approach the supplier, talk about your business provide a good background of your company, potential of the vegetable market in that country and the reason you are best placed to sell the vegetables overseas.
Find The Clients
Here lies the main thing. Make use of yours services and find the sellers overseas. Identify your competitors in those countries and decide about the prices of the vegetables that you are going to export. The potential clients include Pakistan, UK, Middle East, Germany and France.
Search For Distributors, Dealers and Representatives
You will have to hire overseas agents on commission for the smooth run of your business. The Chamber of Commerce, Export Promotion Councils and the consultants in that country can help you to find reliable sales agents.
Shipment Of The Commodity
The final step is to pack and label your products to ship them overseas. Find out a suitable freight forwarder or a shipping company to export.
What About The Profit Margin?
Prepare a business plan to start the vegetable export business. You can focus on local vegetable growers or establish an export house. Calculate the cost of packing, shipment, labour and other activities that are essentially required to start the business. Fix the price. The incurring expenses will be less if you start in small scale. When the profit margin becomes steady, gradually try to expand.
Important Markets outside India
The vast production of essential vegetables offers India good chances to export. The most important overseas markets are the Middle East countries, Pakistan, Japan, Germany, Korea and France. Effective communication, attending trade fairs and use of internet also provide good access for different potential markets.