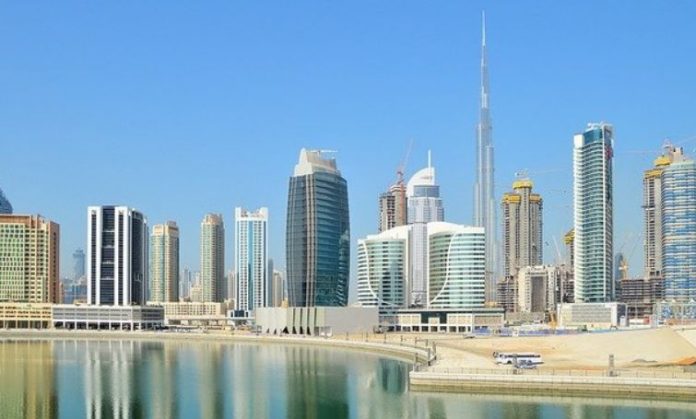 If you're looking for business opportunities in Dubai, you've come to the right place. Dubai is a booming metropolis with a growing economy and a vast array of business opportunities.
In recent years, Dubai has become a hub for businesses and entrepreneurs from all over the world. The city's tax-free status, modern infrastructure, and cosmopolitan atmosphere make it an ideal place to start or expand a business.
There are many different types of businesses that can be successful in Dubai. Whether you're interested in starting a retail business, a restaurant, or a construction company, there's a good chance you can find success in Dubai.
Of course, starting a business in Dubai is not without its challenges. The city is extremely competitive, and you'll need to be prepared to put in long hours and make a significant investment.
But if you're willing to work hard and take risks, Dubai can be an incredibly rewarding place to do business. With its growing economy and endless opportunities, Dubai is a great place to launch your next business venture.
So, here are some of the small and profitable business ideas in Dubai and its surroundings emirate cities which are Abu Dhabi, Ajman, Fujairah, Sharjah, Ras al-Khaimah and Umm al-Qaiwain.
Here are 20 Profitable Business Ideas for Dubai
1. Real Estate
If you're looking for a business opportunity with huge potential, look no further than Dubai's real estate market. The city is growing at an incredible rate, and there is a huge demand for both commercial and residential properties. With its convenient location and booming economy, Dubai is the perfect place to start or expand your real estate business.
There are many different types of real estate businesses in Dubai. Some of the most common include residential, commercial, and industrial. There are also businesses that focus on construction, land development, and management.
The residential real estate market in Dubai is booming. This is due to the city's rapidly growing population and the high demand for housing. The average price for a residential property in Dubai is about AED 2.5 million (US$ 680,000).
The commercial real estate market in Dubai is also very strong. This is due to the city's status as a major global business hub. The average price for a commercial property in Dubai is about AED 8.5 million (US$ 2.3 million).
The industrial real estate market in Dubai is relatively small but is growing at a rapid pace. This is due to the city's increasing manufacturing and logistics activities. The average price for an industrial property in Dubai is about AED 4.5 million (US$ 1.2 million).
Different opportunities in real estate business are as follows:-
Property Development
Property Management
Real Estate Investment
Real Estate Brokerage
2. Specialty Schools for Expat's Children
There are many business opportunities for those interested in opening a specialty school for expat's children in Dubai. The city is home to a large number of expatriates, who often struggle to find educational institutions that cater to their children's specific needs. By opening a specialty school, you can fill this gap in the market and provide a much-needed service to the expat community in Dubai.
There are a few things to consider before opening a specialty school in Dubai. First, you will need to obtain the necessary licenses and permits from the authorities. Secondly, you will need to find a suitable location for your school. And finally, you will need to hire qualified teachers and staff.
If you are able to successfully navigate these challenges, you will be well on your way to opening a successful specialty school in Dubai.
3. Restaurants
There are plenty of opportunities for those with the right concept and business plan.
The restaurant business is booming in Dubai, with new concepts and eateries opening up all the time. However, this also means that the competition is fierce. To be successful, your restaurant must stand out from the crowd with a unique concept and excellent execution.
The first step is to research the Dubai restaurant market to get an understanding of the current trends and what consumers are looking for. Once you have a good grasp of the market, you can start planning your restaurant concept and business model.
If you're looking for a restaurant business opportunity in Dubai, there are plenty of options to choose from. With the right concept and execution, you can be successful in this booming market.
Some popular types of restaurants in Dubai include Emirati, Pakistani, Indian, Chinese, and Thai cuisine. There are also many international restaurants that are popular in Dubai.
4. Dairy Products
Dairy products industry is one of those business industries which when started has a lot of room for further growth and improvement. You just need to keep in mind about being involved with a dairy farm or setting up a farm of yourself in Dubai. Much capital would also be required in the proper packaging of the products.
5. Refreshment Juices and Drinks Business
Refreshment juices and drinks is a very good idea for a startup in Dubai. You need to keep innovating new recipes for your juices to attract more and more customers. No one loves monotony so always come up with something new. Calculate the cost of producing one glass of juice and set your profit margin accordingly.
6. Bakery
The bakery is a very good idea if you know baking and you don't want to invest capital in sitting up a restaurant. With online facilities and social media platform you can take orders virtually and deliver them to the customer's home. This way you will save up a lot of capital investment. Once you have worked out the space everything else becomes easier. Read more
7. Recruitment Firm
You must stick to only one industry if you are planning to open a recruitment firm. In this way you will be able to concentrate more on a particular sector. You must be aware of all the laws that are applied to a recruitment agency and then you must put up your office in a location which can be professionally highlighted. If you are unsure about the entire process then it is better that you should work in some other recruitment firm first to gain knowledge.
8. Facility Management Services
If you are planning to start a facility management business (the maintenance of an organization's buildings and equipment) then don't go for too big and start a small business first. Understand the entire plot and do a research prior to investing. Hire professionals who are above the average mark and would help to make your company grow. The most important step among all these is to make a catchy and engaging portfolio. Give a strong list of client that would fetch other clients.
9. Laundry Service
Another master plan for starting a business in Dubai is a laundry service. The main reason is that it does not require much capital investment as it can be done from your home itself. You must also take care about proper marketing of your services. For this you can also start your own website so that more and more people can know about your business. This is very profitable business idea with low investment in Dubai.
10. Car Accessories and Customization
Dubai is all about cars, right? Firstly discuss with someone who is already in this business to have a better idea of the same and then study the competition that you may face in the market. Weighing all the pros and cons list down the items that you want to sell under customized car accessories. If you are already an automotive enthusiast then this business is perfectly suitable for you.
11. School and College Supplies
Office supplies are mostly required in schools and colleges. And with so many educational institutions in Dubai, this business is one of the best among other ideas in Dubai. Make sure you make your deliveries on time to ensure a good customer review. You can do this business from your home too. All you need to do is provide your customers with your business cards so that they know about your business.
12. Hospital Supplies
Hospital supplies business doesn't require any knowledge about medical equipments. All you need to do is take orders from your clients and then provide the supplies within the time mentioned. The major products include syringes and other equipments for operation. The only investment that you would need is to buy the supplies but once you deliver them you would get the payment too.
13. AC Repair Service
Air conditioners are now present almost everywhere whether it is an office or a residential building and so starting a repair company is not a bad idea. If you are thinking about capital then you should know that the capital you would require depends entirely on the work equipments you need to buy.
14. Security Guard Agency
The need of a security guard has increased by many folds in shopping malls, offices, etc and so has the need for a security guard agency. Opening an agency in Dubai is certainly profitable but you must take a license from the state for the same. The professionals that you will recruit must have received proper security training. You must also perform your own background research on the person you are recruiting so that you are sure that he does not have any criminal records.
15. Car Rental
The car rental business does require a lot of investment especially because you have to keep your car ready for renting. You must also keep your cars well maintained and hire special professionals who can do the repairing work deftly. You must make sure that all your cars are insured and all the legal procedures are done in a proper manner.
16. Digital Marketing Services
Digital Marketing Services are growing day by day in Dubai. To start a business of your own firstly you must set a goal and the work out the niche in which you want to work. Try to maintain good relationships with your clients because they are the ones who will pay you for your work. Don't follow other's ideas, instead build your own ideas. And the most important thing is to create a grasping portfolio that will attract more and more clients. You can start this business in Dubai Freezone
17. Import Export
Do you want to spread your wings in the international arena? Import export business is just the perfect way to do so. Every country including Dubai has some things which are not manufactured or produced there and are thus required to be imported and there are also some other things which are produced in abundance so that they can be exported to other countries, You just need to know which items have to be exported and which are to be imported and thus with some investment you can have your own business.
18. Construction Labor Staffing Agency
With the growth of the economy construction labor staffing agencies are bound to make profit in Dubai. With so many skyscrapers coming up the construction companies would definitely need more and more labor and all you have to do is provide them the right men for their job.
19. Tourism
Do you love traveling yourself? Then what else could be better than a tourism company? You can start your business as a tour guide if you do not have enough capital to invest in and then once you have made some money you can open your own company. Dubai being one of the tourist destinations for travelers, the tourism business is bound to prosper.
20. Cleaning Services
Starting a cleaning service business in Dubai is not a very difficult task but of course just a mop and a bucket wouldn't be enough to start it. You would require trained professionals on whom your customers can trust. Just take care of your labor costs and make sure your customers are satisfied with the cleaning.
Please let me know if you have some more small business ideas for Dubai with low low and medium investment.