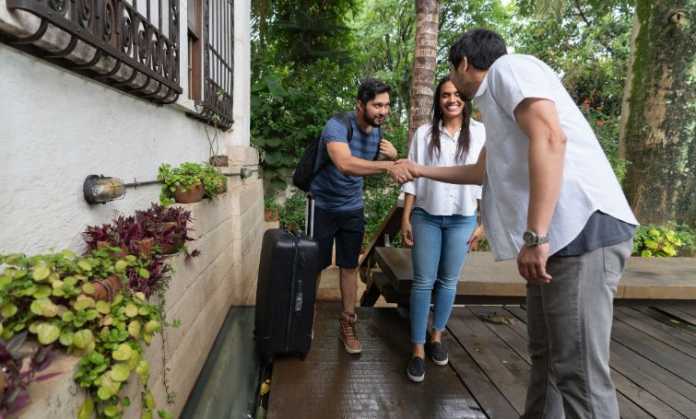 Who is Peter?
Amidst the vibrant streets of New York City lived Peter—a visionary with a unique dream. Passionate about hospitality and city life, Peter envisioned creating a cozy nook for tourists, providing an authentic NYC experience. However, the road wasn't straightforward. He had a myriad of regulations to consider, thanks to NYC's Short-Term Rental Registration Law.
Understanding NYC's Short-Term Rental Law
When Peter stumbled upon the Mayor's Office of Special Enforcement (OSE) website, he realized the city's stance on vacation rentals. It was mandatory for short-term rental hosts to register with OSE. Any booking platform, whether Airbnb, VRBO, or Booking.com, couldn't facilitate transactions for unregistered rentals. Peter, always keen on details, noticed that this law had come into effect on March 6, 2023, and by September, OSE was partnering with these platforms for adherence.
The website provided Peter a comprehensive list of dos and don'ts:
Legal Listings: Peter learned that offering an unhosted stay, an entire unit, or accommodations for over two guests was off the table.
Approved Residences: Peter ensured his Central Park facing apartment was legally approved for residential use, ensuring no issues with certificates of occupancy.
Registration Requirements: Since Peter lived in a multi-family building, he had to provide his unit number and ensure the unit was on his proof of permanent occupancy.
Documentation: Peter prepared his identity proof and two proofs of permanent occupancy. To make matters easier, he made electronic versions of these documents.
Violations: No stone was left unturned as Peter checked for any uncorrected violations that could hinder his application. He ensured all violations, especially those that could endanger occupants, were addressed.
Rent Regulations: Peter's apartment wasn't rent-regulated, a relief since OSE prohibited short-term rentals in such units.
Reading Up: Peter dove deep into the city's regulations on short-term rentals. He understood the requirement of staying in the same unit with no more than two guests and followed all other space usage laws.
Application: Prepared and informed, Peter paid the $145 non-refundable fee and began his registration process.
The Journey Ahead
Armed with knowledge and a vision, Peter's NYC vacation rental venture thrived. He ensured his listings were always up-to-date and complied with OSE. Even when he added a new listing, he promptly informed OSE. Furthermore, Peter was transparent about his earnings, understanding that the income from short-term rentals was taxable.
Peter's Key Takeaways
Peter's journey in NYC's vacation rental scene was not just about business; it was about adhering to the city's regulations and ensuring the safety and comfort of his guests. He became a beacon for many aspiring hosts, proving that with dedication, research, and compliance, dreams can become a reality in the city of dreams.
FAQs from Peter's Experience
What was Peter's biggest challenge when registering?

Understanding and complying with NYC's specific requirements, especially ensuring his listings were entirely legal.

How did Peter handle the non-refundable fee for registration?

He viewed it as an investment and was confident in his preparation, ensuring his application would be accepted.

Did Peter face any violations?

Peter was proactive, checking for potential violations and addressing them before they became issues.

How did Peter ensure his rental was not classified as an entire unit rental?

He always ensured he was present during the guest's stay and never accommodated more than two guests at a time.

What advice does Peter have for potential hosts in NYC?

Research, prepare, and always stay updated with the city's regulations to ensure a smooth and compliant business operation.