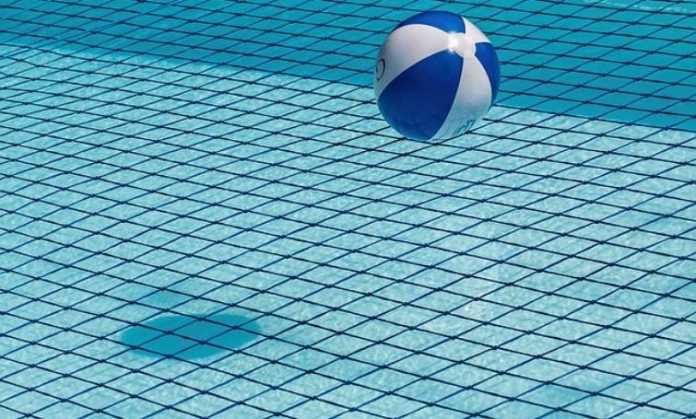 Probably everyone likes to take a dip in the swimming pool and try their hands even though one doesn't necessarily know swimming. Many people though have been learning swimming as it is a great recreational sport that is the best form of exercise.
Swimming pools have become very common in the present era as more and more people can afford to either have their own pool or can they can afford to live in a society that offers swimming pools or they can afford to join a swimming pool.
With the rise of awareness regarding health and importance of extracurricular activities, schools have also been equipped with swimming pools for children. Apart from that, there are special swimming pools for children to learn and the majority of children join in to learn swimming as part of their hobby and skill building.
In hotels, resorts, farm houses and similarly other places of luxury and comfort, swimming pools are a must. Thus, it can be said that every city in the United States does have enough number of swimming pools and that is why any business regarding service related to swimming pools has scope of success.
Cleaning a swimming pool is an unavoidable task and everyone who owns a swimming pool needs to get it cleaned. If you have a smaller one then it can be managed by you in person but larger swimming pools do require a sophisticated and dedicated cleaning through professionals.
Thus, almost all owners of swimming pools have deployed swimming pool cleaners who regularly clean the pool. The frequency of cleaning can depend on the use of the pool. Usually, a swimming pool for public purpose gets a regular cleaning which can be twice or thrice a week.
But even in general cases, weekly or fortnight cleaning is required for a hygienic pool. If you are interested in starting a business that revolves around cleaning pools then this article will guide you in starting your business.
Business Plan Outline for a Pool Cleaning Business
Introduction

Business Idea: A brief description of your pool cleaning service.
Mission Statement: What you hope to achieve with your business.

Business Overview

Services Offered: Detail the types of pool cleaning and maintenance services you'll provide.
Target Market: Identify who your ideal customers are. Maybe it's homeowners, hotels, or gyms.

Market Research

Industry Analysis: Understand the demand for pool cleaning in your area.
Competition: Identify other pool cleaning businesses nearby and what makes yours different.

Marketing and Promotion

Branding: Choose a memorable name and logo for your business.
Advertising: Think about how you'll let people know about your services, like flyers, online ads, or social media.
Promotions: Consider offering special deals for new customers or referrals.

Operational Plan

Equipment Needed: List the tools and supplies you'll need, such as nets, cleaners, and pool chemicals.
Transportation: Decide how you'll travel to your clients, maybe you need a vehicle.
Service Process: Describe the steps you'll take to clean a pool and how often.

Financial Plan

Pricing: Decide how much you'll charge. Maybe it's per hour or per pool.
Startup Costs: Calculate how much money you need to start, including buying equipment or advertising.
Ongoing Costs: Think about regular expenses like fuel, pool chemicals, or equipment maintenance.
Projected Income: Estimate how much money you expect to make each month or year.

Management and Structure

Your Role: Describe what you'll be doing in the business, like cleaning pools, handling bookings, or managing finances.
Hiring: Think about if and when you'll need to hire other pool cleaners or administrative help.

Legal and Compliance

Licenses and Permits: Check if you need any special licenses to operate a pool cleaning business in your area.
Insurance: Protect your business by considering liability insurance in case of accidents.

Growth Strategy

Expanding Services: Think about other services you could offer in the future, like pool repairs or selling pool supplies.
Expanding Areas: Consider if you'd like to offer your services in other nearby areas or towns in the future.

Conclusion
Summary: A brief recap of your pool cleaning business plan.
Next Steps: Outline what you'll do next to get your business started.
Remember, a pool cleaning business is about providing great service and making pools safe and clean for your customers. Good luck with your new venture!
Understanding how Swimming Pool Cleaning Business Works
There are various aspects involved in the pool cleaning business. One has to understand in depth about the whole industry and how it works before entering the business. The simple reason is that our perspective changes when we see things from inside rather than from outside. You also get to know more and in clarity about the whole system from inside.
There are some important points or outlines one needs to draw in order to sketch the roadmap for your business plan. It should cover all the moot points and also helps you in taking one step at a time. Here are some steps one can follow in order to move ahead with his cleaning business of swimming pools.
Work Experience at Swimming Pool and In-Depth Research
It would be advisable if one spends some time in this industry as an employee at any position that helps him understand the business comprehensively. It will give you a context and larger perspective in understanding the minute details of the business.
It would be beneficial for you to gain some experience as it will help you in mitigating through the way without making blunder mistakes. There's a good reason to go for it as it will also help you in building your contacts. Someone from the industry may help you in starting your business. You can also get new clients through your contacts.
Research about the industry is necessary as it gives you better understanding of the business. There are various dynamics involved in the business and in this market. You have to make calculated moves since the industry has various competitors with years in the field and a brand of their own.
Starting with your Business
Make an outline of your business in the form of a business plan. A business plan has all the details and steps you will take to reach the final conclusion you aim for. Make a comprehensive one so that it also helps you in mitigating through the way. A good business plan also helps you in securing loans, investment and getting all the clearances and licenses necessary to start with your business.
There are certain aspects in the business that you cannot ignore. These aspects will shape the future of your business as you get into the profession. Since we are at the starting stage, here are few steps important as you start your business.
Being clear about the service you will be offering
Knowing about your competitors, the scale and scope of business
Managing Equipment and Machines
Employees, labor, technicians, etc.
Paperwork and legal formalities
Finance required and probable returns
Be Clear About the Service you will be Offering
Pool cleaning is a big word that has various services involved in it. You can be cleaning domestic pools as well as commercial public pools. Pools can be small and big. Whether you will be limited only to cleaning or you will also cover ancillary services related to swimming pool cleaning.
This can be repairing machines, motors, constructing something, fitting new motors, etc. People hiring you would be expecting you to render all round services that cover everything they need with regard to pool cleaning. Therefore, you should be very clear about the service you will be offering and its nature.
Knowing About your Competitors, the Scale and Scope of Business
It is necessary before you enter, to know and research about your competitors in the area where you will be rendering your services. In order to be making an impact and covering the market in your area, you should be offering something that is different from your competitors.
You can do value addition to your services, offer better services where they lack, can give heavier discounts, can give attractive packages or do something that can make the customers believe that you have something better to offer.
Also, know the scale of the industry and what returns it can offer to you. Plan your finances and resources in accordance with that. What is the scope of your business depends upon various factors like number of swimming pools in your locality, how frequently they are used, what is the scale of the pool industry, how many service providers there and what is their brand value?
Managing Equipment and Machines
In order to render an efficient service, it is important for you to be equipped with all the essential machines and equipment that is required to clean and maintain swimming pools. There can be ancillary tools also that may be required is you are covering all round services.
Consult other pool cleaners and do enough research to determine the machines and tools. You will have to get them for yourself. The other point here is what will be the number of such tools?
Are you going to get two each or just one? It is important because you would be rendering your services at two places at one time, therefore you will be required to have your tools with you.
Secondly, whether you will be buying all such tools or you will be renting them. A pragmatic approach is better in this regard. In your initial days you can rent these tools to avoid extra expense and also the expense for maintenance. Later on as your business picks up, you can buy them for yourself. You can also buy two or three sets as per your requirement or can rent one and buy another.
Some of the tools required for cleaning pools are:-
A water testing kit to ensure the quality of water
Chemicals and other such cleansers for cleaning the pool thoroughly
Skimmers to collect and remove floating objects
Telescoping pole
Vacuum heads and hose
Leaf traps
Brushes, cleaners, Vac Plates, etc.
Apart from these, some other requirements are also needed like Pool Scrubbing Mitt, Pumice Stone, Leaf Bagger, Stain Master, etc.
In order to transport such machines and tools from one place to another, a transport vehicle is necessary which is specially equipped to carry such tools. Trolleys, Trucks and SUVs would suffice.
To reduce the cost of owning a vehicle, renting or buying a second or third hand vehicle with modification will work.
PaperWork and Legal Formalities
Do the required paperwork and legal formalities of registering your business along with getting registered as a tax paying entity. If your business is too small and limited, you may not be required to do so but then you will have limited options to explore and customers will choose a more established and credible service in comparison to yours.
Being a registered business along with the requisite certification to carry out pool cleaning services and other incidental services related to pool clinics, you not only get the option of widening your services but also it helps you to build your own brand.
Get a good name for your business along with a logo which should obviously be visible on your van, on your equipment, uniform of your workers and in your office. There's training and some experience necessary to obtain a certificate to carry on your services from the authority.
Finance Required and Probable Returns
Finance depends on the nature and size of your business. There are certain requirements to start your business. A small office along with a store room to keep your tools and machines.
A van or trolley to carry those machines and tools along with the cleaners. Your investment in tools and machines and other equipment necessary including cleaners. Some budget for advertisement as well.
Paying your staff along with regular maintenance and usual charges should also be counted. Fuel cost, rent, tariff, bills and taxes can be counted as well. During registration and during obtaining a certificate, you will be required to pay a certain amount as fees.
It would be advisable to do a feasibility analysis of your cleaning business in order to precisely determine the expenditure required at once as well as during regular days. You can also consult other cleaning businesses carrying out similar work as yours to get a better idea.
Lastly, if you can afford to finance the expenditure then it is perfect or else you can take a loan or ask for investors to invest. A good business plan can attract investors. Though it also puts a lot of responsibility on your shoulders since you will be answerable to your investor.
As you start to get clients, you will also get returns. To neutralise the capital invested with your return may take some time, usually 6 months to a year depending on the amount you invested and the return you are getting along with the number of clients and traffic of work you get.
Things to Keep in Mind
Rendering services being nascent into a field requires lots of dedication and patience. It also requires commitment and perseverance. The one thing you must always remember is that service providers build their name through the word-of-mouth appreciation from their customers and clients.
Marketing and ads help only a little in these fields. Therefore, be very punctual and professional in rendering your services to your client. Do not only prioritize money as it can have a negative impact on your business name.
Do not go for quantity but you must definitely go for quality. It is not that you should not accept new clients but you must ensure that you are effectively rendering your services with enough staff, machines and tools.
Which also means that you will have to liberally spend money from your income on service costs like new equipment, staff members, vans, etc. Training is necessary for your staff who can prove themselves to be efficient and professional at work.
Be active in managing these affairs and ensuring that your staff are working properly. Do not entertain laxity in work as it will negatively impact your business. This might require you to pay more to your staff in order to ensure efficiency.
A brand takes years to build on credibility and efficiency in work. That is the only USP of a service business in this field as many fail to maintain this in the long run.