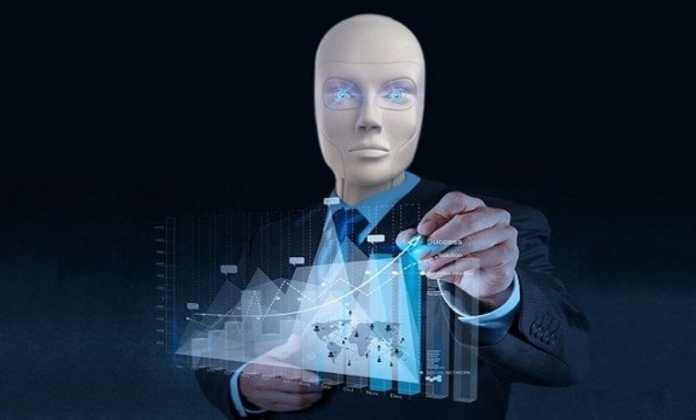 An appraisal is needed when we are buying or selling a property whether it's commercial or residential.
It's an honest valuation done by an impartial third person looking at the property not with the eyes of the seller overvalued or undervalued by the buyer.
It's needed even for tax purposes and a must for obtaining loans to purchase or lease it.
Seller pays for it.
Not all appraisal companies are trusted by lending companies unless they are reputed and experienced in the valuation of real estate properties.
I remember I paid $1600 for the Appraisal of the property I was selling in Denver Colorado but he had written things not at all favourable as regarding the painting for example.
But I understood he did that to be honest and that's how he could be trusted.
No home buying process is complete without an honest appraisal that can be trusted by both buyer and lender including the seller.
Automated Valuation Models (AVMs)
Based on mathematical formula, automated valuation without photos lenders and buyers could not get an idea of the value of the property.
Now it's changing with modern AI.
Appraisal is not about how many bedrooms or bathrooms. It's also about the topography and elevation of the property and how far it's from bus stops etc. What is the nearby rentals and foreclosures etc add to the value of the property.
If the property has been remodeled in recent years it will add to the value of the property.
Buyers and lenders want to know if the kitchen was updated and the condition of the interior and the exterior walls also determine the value of the property.
New technology determines the value of the house using Google photos and street view for example to compare the past and present images.
These appraisals are more valuable than some appraiser going into the kitchen and taking some random photos.
Today the appraiser is saving time making appraisals using these tools of technology without even entering the property.
The market value is determined by assessment of the sold prices of surrounding properties.
In this way an appraisal can be made within a day
without wasting time.
It's more accurate.
Uniform Standards of Professional Appraisal Practice (USPAP).
New ways of evolving modern technology are used to make the appraisal more reliable.
A human appraisal visiting the property and taking photos to make his own assessment is losing it's value.
Proptech sensors
New technology to measure the performance of boilers and elevators from inside the house is possible using Proptech Sensors smart home devices.
These sensors can measure the value of appliances and their working conditions.
Internet of Things (IoT) integrations with lights and HVAC
These sensor integrations are extended into appliances that can send signals indicative of maintenance needed.
They can also assess structural damages due to earthquakes or any other issues like flooding.
Extended operating zones can indicate wear and tear due to seasonal changes like the effect of rainwater causing damage or any other issues of normal aging of the building by use over years.
New Scanning Technique
High resolution cameras take the photos of the property giving you an idea about the floorplan without using a pencil or paper.
Sales Comparison Approach
Value of the property is determined by comparing with similar properties in the neighborhood.
Autonomous Visual Collection using Robotic Aides, Drones
A new way to assess the value of a property is using drones is becoming popular.
3D Modeling and Visualisation tool
A property they want to buy is shown to the buyers in the best light possible so they are impressed.
You can visualise how well your furniture will fit in the new property before even you move in there. Innovation in appraisal is the key to selling your property.
Image Classification and Extraction
This tool will tell you the cost of renovation of each room in the house. The future of appraisal is full of options available to the buyer.
Though it can be invading the privacy of the people living there. The GPS does not work very well from inside the house and so it's a hindrance.
Let us see how to adapt the changes in future to appraisal procedure.
Rising Above Real Estate Disruptions
It's possible to evaluate properties accurately by using AI powered valuation systems like PrestoIntelligence which is a fintech ecosystem.
It verifies whether the appraisal complies with USPAP requirements and other best practices like UAD and GSE guidelines.
It gives specific suggestions to cut down on time spent in reviewing a collateral by an underwriter.
AMS ( Appraisal Management System)
It's a platform to find an appraiser for real estate property owners.
Here you find professional Appraisers using AI including fintech and machine learning like Visionet.
They reduced paperwork and harnessed the power of AI to produce an automated appraisal and other documentation.
They leveraged PHP and MEAN Stack.
Using Statistical models for helping AI to adapt on the inputs fed to the AMS
Visionet leveraged modules for making sure property compliances are met according to the requirements of the best practices.
Development Process
The transparent process using AI updated the client at every stage.
Upgrading was possible at the very end of the process if necessary.
Visionet has set a milestone in Appraisal using AI thus setting an example to others how to adapt AI in Appraisal Management.
Looking at them the others are learning how to adapt to AI and streamline their processing swiftly and smooth.
Constant innovation is going on in Appraisal Management to win the race of tough competition and those with an ambitious project will definitely move ahead.