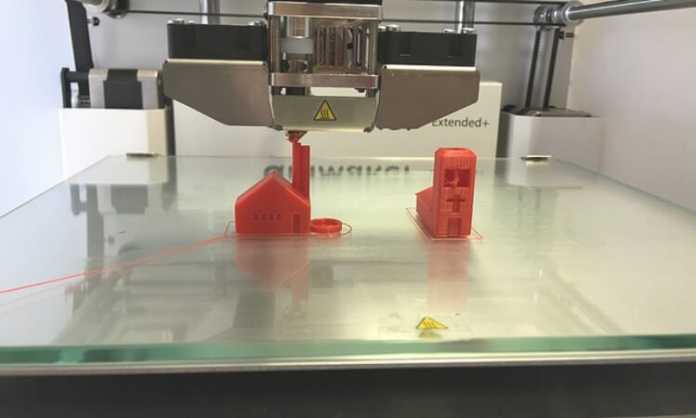 A 3D printer is a device that allows you to reproduce/print objects in 3D physically that have been designed in a computer. This is done in a multitude of materials quickly, economically and with a high degree of personalization.
Whether it's an orthopaedic prosthesis, a piece of a Formula 1 car or even food, 3D printers are now used in both domestic and professional settings. In this article, we will talk about this new technology that is revolutionizing the business world and some of its current and possible future applications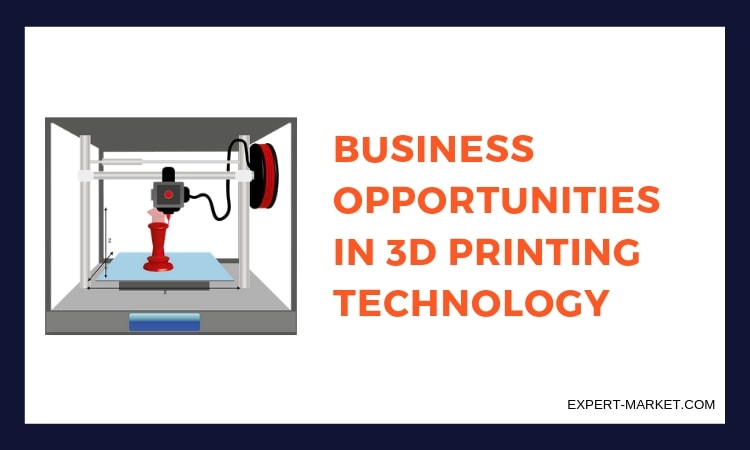 3D Technology and Business
A couple of years ago the possibility of printing objects in 3D was unthinkable; however, in this short period of time, not only have appeared machines capable of doing so, but they are already being used in all kinds of fields and applications. There are more and more businesses investing in a 3D printer developing some type of function or even those whose business model is based on this technology.
The Technological Revolution And 3D
When a completely new product or service appears in the market, around it flows a current that seeks to create new business opportunities and even turn an already established industry upside down. A revolution is created. A clear example is the printing technology and the 3D printing service, which is not only the future, but is already part of our present.
If you are wondering if you can also start making money using the 3D technology, here are some great ideas:
Manufacture of Custom Covers and Accessories
Small fabrications and printing custom objects using 3D printers are an incredible way to make money using these machines. So, the printing of cell phone covers fits perfectly with this technology. Who would believe that making custom cases and accessories would generate so much money?
Generally, those who do this personalize the covers of their clients with different colors and motifs, fictional characters, series, books, and anything that you think can be designed. You may also want to create a web platform that connects designers and owners of 3D printers with people and companies that want products.
Niche of Molds and Pots
If you like gardening or you see a potential business in this niche, this may be interesting for you. As you know a large percentage of people have at least one plant in their house. Well with 3D printing, you can print plastic pots with different shapes and colors.
Same with molds, as you can produce them from other materials, such as cement for example. This is one of the most profitable businesses when it comes to talking about 3D printing due to its low cost and high possibilities of customizing each product.
Distributor of 3D Printers
One thing to keep in mind is that more and more businesses make and design 3D printers for a growing market such as portable manufacturing. So, you may want to become official distributor of these brands.
You can start looking for providers of innovative models of 3D printers online and distribute them officially in your country. But if you are smarter, you can also become a distributor of the components and software that this technological equipment needs to function.
3D Printing Service to other Businesses
Having the precious 3D technology at your fingertips, you can offer your services to other businesses or companies. You can check on Internet what kind of services such companies are providing to clients, for example, some companies offer their services to skating shops, so that their clients can personalize their skate insoles. There are many such ideas that you can implement.
So, it would be very profitable to think about investigating a little what products you could make on a regular basis for other companies and earn a juicy monthly recurring income.
Manufacture of Furniture and Tables
With little knowledge of 3D design or downloading files already generated by other designers in this area, you can have a booming business in the manufacture of furniture with 3D printing.
While it is true that the materials to be used are not going to be just the printed ones since you will need to add sheet metal, steel, benches, wood, the inserts, supports, etc. They can be manufactured with the printer with the added value of the personification of the object in both color, size and shape.
Printing Custom Collars for Dogs and Cats
Most pet owners want their pets to have a distinct identity. You can cash in this opportunity by 3D printing their collars. Pet lovers don't mind spending on their beloved animals. You can 3D print their collars with the name of the dog and phone number and address of its owner.in their desired font, color and shape.
Jewelry Production
Production of jewelry can be another great way to generate some handsome income using 3D printers. You can initially contact some sellers who would like to sell the pieces and once you get idea on how to tap the market, you may want to reach the customers directly both online and offline.
The best part about venturing into any kind of 3D business is that it is not going to stop working at some point in time, at least not in coming decades. The popularity of 3D technology is increasing with each passing day and it is being used in almost all sectors. 3D printing may still be quite new, but it is certain that in no time it will turn out to be one of the biggest industries ever.