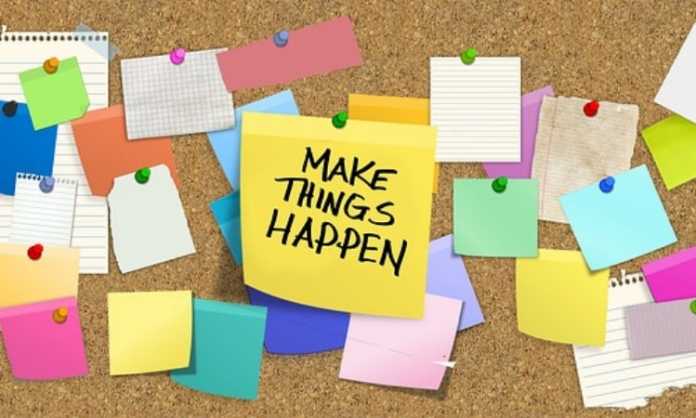 Are you looking to make an investment in a franchise business under 10k, but don't know where to begin your search? Look no further! There are plenty of franchise business opportunities under 10k Dollars in the USA that can provide a great return on your investment. From offering services to selling products, you can find businesses that can be started with little to no money up front. In this article, we will explore some of the best franchise businesses under 10k in the USA.
We'll give an overview of the different types of businesses you can get into, as well as provide tips for finding the right fit for you. By the end of this article, you should be well-equipped to launch your own franchise business successfully!
Franchise Business and its Concept:
A franchise business is a business model in which a business owner (the franchisee) buys the rights from a franchisor to operate under the franchisor's name and to sell the franchisor's goods or services. The franchisee must follow operating rules, pay fees, and adhere to many other requirements as imposed by the franchisor.
Franchising is a popular business model that has been used across industries to expand brand recognition and offer franchisees the opportunity to own a business. The franchisor's control over the franchisee depends on the terms of the franchise agreement. Generally, the franchisor will provide the franchisee with proprietary products or services and guide them in setting up the business, advertising the franchise, and training staff. Some franchisors may even provide operational and management advice.
The franchisee will be liable for running the day-to-day operations of the business, including hiring and training staff and setting the appropriate pricing for products or services.
Fundamentals of Franchise:
The concept of franchise revolves around transfer of certain rights in return of initial fees and certain profit percentage. The certain rights that a business generally transfers include:
Brand Name
Intellectual Property Rights
Franchise License
Know-how procedures
Use of its business model
Right to sell and render products and service, etc.
In return the franchisee gives initial fees to obtain the franchise license, a certain profit percentage, and to abide by certain conditions described in the agreement. This model of business is highly flexible, lucrative, profitable, easy to manage and successful.
A franchise business should not be misunderstood with a partnership business or a shareholding business which is completely different from this. A franchisee doesn't hold any say in the main management of a company. It is just like an independent contractor with certain duties and liabilities along with some independence to operate.
A franchisee has to maintain the brand and logo of the company along with the standard that the company is known for. Especially when a business deals with products or service the most important thing that matters is standardization of quality service and products, maintenance of reputation and brand, generalization of quality service and product, usage of standard and particular equipment and raw material, and other instructions as laid out in the general agreement.
For example, if you have been to a McDonald store then the taste of one burger X in one store will be same as in any other store. The business of franchise highly relies on the above mentioned standards. A franchise business like every other business has its merits and demerits. Some of them are mentioned below.
Merits of a Franchise Business:
Franchising a business makes it easier for the parent company to manage business by dealing with limited matters and leaving the operational business to the owner
It reduces your operational cost and also the effort you put to manage them all
It has been a success story till now as most of the franchises have seen immense growth
As a franchisee you don't really need to market or build your own brand as you get it for free. You only need to maintain a standard
A business requires years to build into a brand. A franchise business gives you that for free
Managing a renowned franchise gives you ample platform for growth. It is just like resuming your business from where you left few months back
Only a small percentage of profit is shared by the parent company leaving behind majority of profit for you
Staff training, guidance, equipment and other important aspects of starting a business which is quite tedious is managed by the parent company making your job easy.
Demerits of Franchise Business:
A franchise business restricts the freedom an entrepreneur has. He becomes subject to several conditions as per the agreement.
Obtaining a franchise license is quite costly. It can cost from $50, 000 to $1 Million for one franchise store. Apart from this, there are other charges that include business space, equipment, management cost, manpower cost, etc.
After so much of expenditure it is obvious that the product or service you will render would also reflect the cost which would be quite high and thus limiting your consumer size
Maintaining the standard of your business becomes quite hard. Even if you maintain that standard it comes at the cost of your profit
It is not always profitable to start as a franchise because if the business doesn't yields the return you expected then you are going to face tough times ahead.
As a parent business it becomes hard to maintain the standard and to check the shortcomings of your franchise business. It also becomes hard to correct it because you can only put a certain amount of pressure to obtain results. A failed entrepreneur can ruin the franchise business and also can harm the reputation of your brand.
With these merits and demerits lets go ahead to know about some of the top companies that have expanded their market using the franchise model. These businesses are spread in nearly all the fields. Let us have a look.
Office and School Supplies Franchise
Phoenix and Dragon:
Founded in 1987 in United States the company has grown in the last three decades and now offers franchise at a cost of $25000. It deals with spiritual education and books.
Math Monkey Knowledge Center:
The business deals with education especially in Mathematics teaching the subject in a highly innovative and evolutionary way. Vedic math is the base through which mathematical topics are taught. Franchise license can cost up to $99, 000 to $164, 000.
Kiddie Academy Educational Child Care:
Founded in 1981 in USA the business deals with education to children. The company has spread to another level opening around 200 franchise branches in 24 states of United States.
Sylvan Learning:
Founded in 1979 in United States the company deals with supplemental learning. Reading, writing, mathematical skills, entrance exams, and personal education are some of the basic things taught. The company is witnessing growth and has around 28 franchise stores while anticipating opening of 200 more in times to come.
Food and Eatable Sector Franchise
Time to Eat Deliveries:
A food delivery app founded in USA is now a very common food delivery app which has gained wide following all across the globe. It charges around $29, 500 for a franchise license. It has a bright future given its increasing business model and revenue.
Del Taco: A
restaurant chain founded in 1964 in USA is now one of the leading chain restaurants in USA. It has now more than 320 corporate locations and 241 franchisees. Spread in more than 15 states it continues to grow into a leading food chain.
U-Turn Vending:
Is a vending machines business that was founded in USA in 1988 and is a leading company that offers 4 types of vending machines. Most of these vending machines are installed to vend packaged foods like soft drinks, water bottles, etc.
Ben & Jerry's Ice Cream:
A US based company founded in 1978 is now sold to Unilever in 2000 is an ice cream company. The Ice cream store is spread in dozens of countries and one can take a franchise of their own at a cost of $350000 to $500000.
Juice Zone:
A decade old company has seen immense growth in few years. The company was founded in 2000 offers dining option for its customers. It has more than 200 franchise outlets in Canada and other countries.
Travel Sector Franchise Opportunity
Cruise Planners:
Established in 1994 a travel agency is based in United States. One of the biggest and most successful franchise business in tours and travels. It has more than 1800 franchise businesses operating in 50 states of USA.
SkyRun Vacation Rentals:
A vacation rental business which was established 14 years ago is now a success. It follows a franchise model by giving franchise to 750+ property owners to use their brand and facilitate vacation rentals.
Dream Vacations:
A USA based vacation business that provides services related to tours, travel and stay. One can get its franchise within $4000 which can go up to $10, 000. It is one of the most reasonable franchise outlet related to tourism.
Small Cafe Franchise
Corner Bakery Café:
An American chain of cafes established in 1991. That offer snacks along with drinks. The café also has franchised and has around 192 franchise outlets all over the United States.
The Coffee Bean and Tea Leaf:
It was first established in Los Angeles in 1963 and since then has seen immense growth. As of now it operates in 31 countries with more than 1000 self-owned and franchised outlets.
Dunn Brothers Coffee:
This chain store café was established in 1987 that offers premium cup of coffee along with selected snacks. Known for its fine coffee it has grown since years to 75 outlets in 8 states of US.
Maui Wowi Hawaiian Coffee:
it was founded in 1982 as a snack and coffee store which has now seen immense growth and is now spread in many states of the USA.
Café 2U:
It is United Kingdom's top mobile coffee business outlet. Like a mobile outlet it has around 90 vans that operate under the brand name which are mostly franchised.
Entertainment FRANCHISE
Make a Bear Mobile:
It provides an innovative and entertaining mobile experience on how to make bear. Especially designed for children it has become a name in the kids' circle which also offers franchise business.
Online Casino Bookie:
An online platform that deals with casino business where you can register and play gambling. One can also invest in this business by buying a franchise license.
The Winey Wench:
It is an entertainment class with some wine where wine art and natural art has been displayed. A 2.5 hour class costs $30. It also has many outlets whose franchise license can be purchased.
FRANCHISE OPPORTUNITY IN Automotive INDUSTRY
Pop a Lock:
It is an automotive firm that deals with various issues related with automobile industry. They also offer smart classes rendering training to candidates. The business is already spreading across with 4500 outlets in Canada, USA and Australia.
Riders Share:
Founded in 2016 it is a recent business that deals with renting motorcycles to customers going for a ride. It has many outlets in various states of US mostly running as franchise outlet.
Super Glass Windshield Repair:
It is a chain outlet that repairs windshield and other automobile parts. It has grown into various outlets. One can obtain a franchise license to start a business with them.
Paint Bull:
It also deals with automotive repair and restoration work. Obtaining franchise with Paint Bull is bit cheap as it doesn't charge any license fee for obtaining franchise. It has grown as a $60 billion business.
Tours and Vacation FRANCHISE OPPORTUNITY
Caribbean Cruise Lines:
A US based cruise Business Company that operates cruises across the globe and is one of the biggest cruise line business in the world. Founded in 1997 the business now has grown to cover maximum cruise business in the world.
Cruise:
By name it is one of the largest cruise businesses in the world which is established in Florida. It offers all kind of service including traveling on cruise, repair work for cruise, etc.
Pet Service FRANCHISE
In Home Pet Service Inc.:
Offering pet services to pet owners in USA is ranked number 1 pet service in the US. Offers franchise business to interested clients who can open their own service subscribing to the agreement by paying the asked fee.
Snaggle Foot Dogs Walk and Pet Care:
A professional dog and pet care business that also has franchisees. Makes it easy for franchisees by offering them sufficient help in the initial phase. You can own a license by spending around $5-15000.
Cleaning and Maintenance SERVICE FRANCHISE
DUCTZ Duct Cleaning:
Founded in 2002, it is one of the leading duct cleaning services that deals with cleaning air duct of air conditioners and other such equipment installed at larger scale. Based on approval you can also get franchise license of the same and own your own cleaning business.
Sterile Doctor:
Founded in 2013 it is a cleaning service firm that offers cleaning services in a standard and professional way at commercial, domestic and clinical areas. The company has established itself as a brand and is also looking for franchisees to expand further.
Slip Doctor International:
Founded in 2008 in Texas the company aims to provide anti slipping solutions and products to its customers in order to reduce injuries and falls due to slip because of slipper surface.
Smoothies FRANCHISE OPPORTUNITY
NrGize Lifestyle Café:
It is a smoothie and shakes café offering healthy and tasty smoothies and related products. It is one of the leading brands in Kahala offering franchise to the interested clients.
Vitality Bowls:
Is another café store that is growing at a decent speed which was listed in top 100 new franchise business by Entrepreneur Magazine. It is a restaurant cum café that offers nearly all delicious eating options. After becoming a brand it has spread its reach through franchise model and is a success.
Mr. Smoothie:
As the name suggests is an outlet founded in 1996 which has now become a brand with many franchise outlet operating on its name all over USA. It has a franchise fee of $20000 and the overall setup may cost up to $99, 000.
FRANCHISE OPPORTUNITY IN Courier Services
OrdersIn:
It is a courier service that offers domestic as well as commercial courier service to its clients at a reasonable price. Known for its punctuality and discipline it has now become a brand spreading its reach through franchising.
Time to Eat Deliveries:
A US based courier service which also deals in home delivery of food items is spread all over the world. It charges around $29, 500 for a franchise license. It has a bright future given its increasing business model and revenue.
Unshippers Global Logistic Ltd.:
It has 150 franchise outlets spread over a wide range than renders services of shipping of small and medium sized items. It operates from Utah, United States.
Central Courier Corp:
Is a leading courier corporation that has wide spread in Texas, United States. In order to widen its reach it mostly franchises with other businesses under its brand name.
Fashion RETAIL FRANCHISE
Zara:
A renowned Spanish fashion outlet was founded in 1975 is now a leading store globally. It is still growing in developing nations like India and therefore offer franchise opportunities to the interested clients. It has around 10K outlets globally and is still in its growing spree.
H & M:
A Swedish company founded in 1947 has seen immense growth in many developing nation and has become a known brand with expanding business revenue due to reasonable price tag. It has around 4600 outlets mostly based on franchise model and is still in its growing spree.
Peter England:
It is an Irish Brand founded in 1889 and is one of the oldest fashion brand now very common in almost every part of the world. It offers clothing style at reasonable price and has more than 7500 outlets all over.
Furniture BUSINESS FRANCHISE
Mattress by Appointment:
You can own your own franchise outlet by spending $15000 without any license fee and full of freedom. The company offers furniture products, bedding and mattress.
Eureka Woodworks:
The business offers high relaxation if you aim to start a franchise business with them. With no license fee, quotas or interference it gives you ample opportunities to grow with up to 70% return as profit. It offers wooden furniture and is a popular brand.
Health and Nutrition FRANCHISE
Baby Boot Camp:
Especially started for mothers, it deals with nutrition, fitness and community support for mothers. They provide classes to their customers. The business also has many franchise operating under its banner.
Revolism:
It is a wellness and weight loss center which also has many franchise outlets operating under its banner. It started based on 30 years of research work. The franchise fee starts from $2500 and $100 is charged as assessment fee.
Thriveworks:
It is life coaching, psychological and therapist center aimed at improving mental health. It is spread all over the United States in more than 40 locations and is spreading more using franchise model.
Business Services FRANCHISE
Buildingstar International Inc.:
Is a commercial cleaning company that was founded in 1994 and started franchising in 2000 is now doing business at many of the states in United States. Estimated cost of franchise lies between $2500 and $530000.
Eureka Woodworks:
The business offers high relaxation if you aim to start a franchise business with them. With no license fee, quotas or interference it gives you ample opportunities to grow with up to 70% return as profit. It offers wooden furniture and is a popular brand.
Huffman Builders:
Founded in 1970s Huffman Builder is a company that deals in real estate and infrastructure. The business now has spread to a vast locality offering franchise module for interested clients to work on its behalf.
Sunup Insurance Service:
A recently nascent business coming into existence in 2015 has now been growing at decent speed with many franchise business opening in the meanwhile. The company deals with insurance.
Jewelry and Gemstone FRANCHISE OPPORTUNITY
Harry Winston:
Founded in 1932, the company is one of the leading companies in gemstone and jewelry. Its business outlets are spread all over making great returns every year.
Tanishq:
Founded in 1994, Tanishq is an Indian brand operated by Titan group promoted by Tata group. The brand is India's leading brand with more than 150 outlets all over the country operating under franchise model.
Toys FRANCHISE
Make a Bear Mobile:
It provides an innovative and entertaining mobile experience on how to make bear. Especially designed for children it has become a name in the kids' circle which also offers franchise business.
Learning Express Toys:
The Company that exclusively deals with toys for children was founded in 1987 which now operates in more than 27 states and has more than 100 outlets mostly owned under franchise model. It is one of leading and most diverse toy business.
Hospital and Medical Supplies FRANCHISE
Siemens Healthineers:
Siemens Healthineers is one of the leading companies that deal with medical equipment and devices. Along with it, GE Healthcare and Philips Healthcare are leading companies that have worth more than billion dollars.
Industrial Supply FRANCHISE OPPORTUNITY
Manufacturing Industrial Facility in Miami:
The Company deals with equipment and machines dealing with industrial work. It has many outlets in Miami and you can get one for yourself whose franchise price starts at $200000.
Padgett Business Service:
Deals with industrial business service that offers advice and help related to issues in industrial work. The service outlets are also available as franchise and can be owned at a reasonable price.
Retailbound:
An America based company founded in 2008 deals with providing solutions and advice in industrial business. The company is spread over Chicago and other such places opened as franchise outlet.
FRANCHISE IN Security and Protection SERVICE
Patrol Service International:
It is leading security Service Company that has employed retired police personals for rendering top notch service using latest technology. Over the years it has built up as a brand which is now offering franchise outlets to the interested parties.
Silbar Security Service:
It is one of the leading security services in United States which has $20000 as franchise fee with 5% of loyalty. You will require $50K to $85K as initial investment to open your own franchise outlet. It has retired US military officials and police personnel. You will require a worth of $100000 as your bank balance to proceed ahead.
t is one of the leading security services in United States which has $20000 as franchise fee with 5% of loyalty. You will require $50K to $85K as initial investment to open your own franchise outlet. It has retired US military officials and police personnel. You will require a worth of $100000 as your bank balance to proceed ahead.
Guard a Kid:
With an investment from $22, 000 to $39, 000, Guard a Kid is Security Company founded in 2003 which is franchising since 2004 and now operates outside USA as well. It charges around $20000 as franchise fee where you should have a net worth of $25000.
Arrow Security:
Arrow Securities was founded in 1985 in United States is now a leading Security Company. With more than 400 employees the company is seeking growth in other cities and states offering outlets of security on franchise.
Off Duty Police Officers Security Service:
Another Security Company that deals with top notch security of VIPs using technology. The company has highly skilled retired army personnel. The security firm is spread all across USA in all top cities of the country.
The above mentioned firms from different business backgrounds are leading and newly formed businesses that are offering franchise to the interested party. The reason why one can show interest in them is that they have huge demand in market and are offering growth trajectory with minimal investment based on high returns.