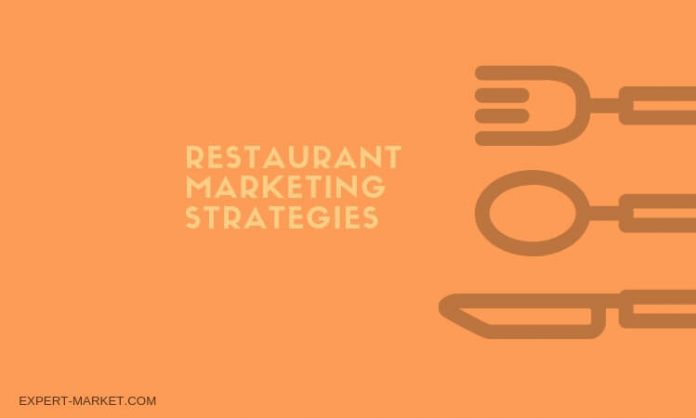 The restaurant business is becoming more and more competitive. As a result, restaurant owners have been forced to look for more creative ways to attract customers. Just because your restaurant looks classy or your food menu is outstanding does not automatically mean that customers will come.

If you want to attract customers, then you need to come up with effective marketing strategies that will help place your restaurant as the best place to be in the city. So do you want to market your restaurant to attract more customers but you don't know where to start? If yes then worry not because you are in the right place.

In this article, we are going to give you restaurant marketing strategies that will help place your restaurant as the most popular place in the city.

Find out what kitchen is rare in your city

If you want your restaurant to stand out, then you must be unique from the word go. Studies have shown that many customers prefer visiting restaurants that offer unique services.

Take your time and research to find out what kitchen is rare in your city then focus on it. The less competition you have, the higher your chances of attracting more customers. If you focus on what other restaurants are doing, then chances are that you will struggle to attract customers because customers have many options to choose from.

However, if you focus on a kitchen that is rare in your city, then you will give your target customers a reason why they should choose your restaurant over others.

Think about some events to incorporate in your restaurant

There are many creative events that you can organize in your restaurant to attract customers.

For instance, you can organize weekend parties and themed evenings where your customer get to enjoy decisions food while listening to good live music. You can also engage your customers while they are enjoying their meals and request them to participate in a game or a contest where winners get to enjoy free meals of their choice.
Organizing unique and entertaining events is a great marketing strategy that can help you retain and attract more clients.

Invite journalist and food bloggers

If you have crucial news about your restaurant that you would like to share with the public, then the best person to help you out are journalists and food bloggers.

Invite a reputable local journalist or a food blogger to review your restaurant then share the press on your social media pages and website. Reputable food bloggers and journalist who have massive following can help you reach you to your target customers with ease.

Make discounts and special offers

There is no better way to market your restaurant than offering discounts. This strategy will not only help to attract more customers but will also give your customers a great opportunity to try out more food in your menu that they previous hesitated because of the price. Discounts also help to foster loyalty from frequent customers.

Create a blog for your restaurant

Create a professional blog for your restaurant to make it simple for your target customers to know more about your business.

Ensure that you update your website frequently with fresh, well-researched information that will capture the attention of your target customers.

The website should also contain an easy to read and well-updated menu, social media icons that link to your social media pages, a reservation button, featured food item, including detailed nutritional information among many others.
Read more:- How to create a blog or website for small business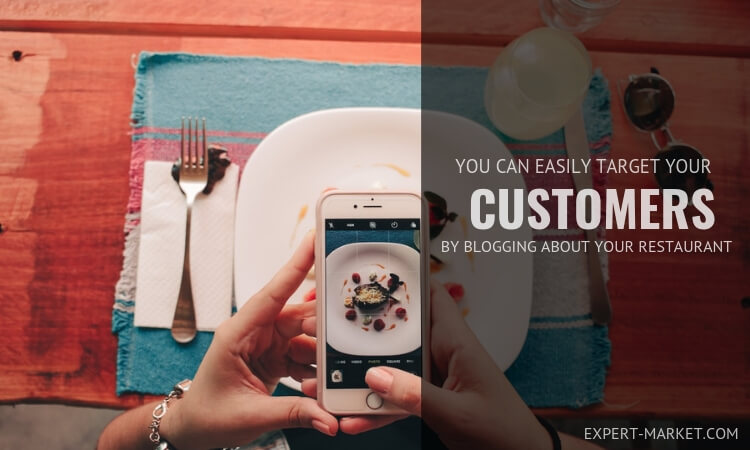 Register your restaurant on Eat App

Nowadays, customers are looking for reliability and convenience. Many customers want to locate restaurants while sitting the comfort of their offices, hotels or homes.

One of the best ways to increase your restaurant visibility is by registering it on Eat app, a reputable online restaurant reservation service. This app allows users to search and discover restaurants that are close to them and make reservations online. All the benefits of such an app and interesting restaurant marketing strategies are described here.

When you register your restaurant on Eat App, then you will make it simple for customers to find it.

Establish a strong social media presence

Creating a strong social media presence is a great way to market your restaurant. For instance, you can take advantage of Instagram to post visual content. This includes posting high-quality food photos to show your target customers what they are missing when they don't eat at your restaurant.
Also read:- 7 Benefits Every Business Realizes With a Digital Marketing Strategy
Also use hashtags such as #happyhour, #mouthwateringFridays, #TBT among many others to help gain more followers. Don't forget to replay to comments and questions.

In conclusion, not only the quality of your services is important for a successful restaurant business, but the promotion is a really crucial moment. Try to build a strong marketing strategy and do not forget about online side in the restaurant business. Find the ideas in this post.