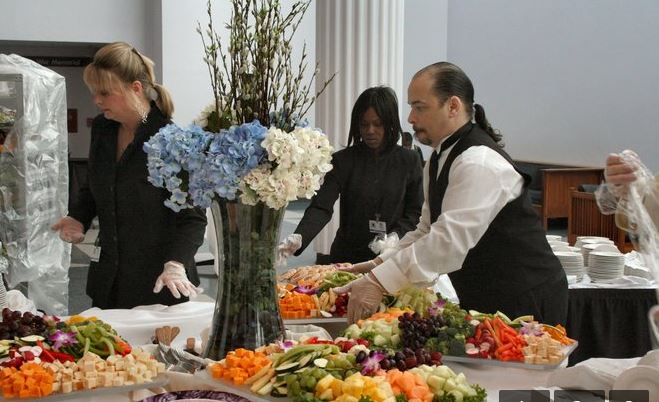 If you are interested in cooking and want to start a small business the best option available is catering business in India from home. Most people think catering as a big business, providing meals to a great number of people at a wedding hall or during corporate events. You can even start a small catering business with dinners for 10, parties for 25 to 50, as a coffee bar after the theater show. When the business is established, you can decide whether to stay small or to grow.
Items Required For Starting A Catering Business
List out the items you need to begin catering. Take stock of what all items you have and what equipments you need to purchase. If the dish washer you use at present does not have the capacity to wash dishes to keep up your business run, think of purchasing a new one. Dishes are also necessary to transport the food, for serving and ways to keep hot food as hot.
Select Your Target Market or Audience
Think about a market you can make good business. As a beginner in the catering business, you might not have the capacity to cater a sit-down dinner for a wedding event having 100 or more guests but could cater engagement parties, wedding showers, and birthday parties
Prepare A Competitive Menu
You have to list out a menu to offer the catering clients. Check out the items your competitors offer. See which local restaurants offer catering services. Note down what special items you can offer and the necessities of the market. You have to price each item in such a way to stay competitive. While evaluating pricing, think of profit also. Pricing is to depend upon the place you live, time takes to prepare each dish, the cost of ingredients, and the margin of profit you want to achieve.
Connect With Vendors And Suppliers
Next step is to find out the vendors. Cooking the food is somewhat simple compared to catering.The caterers are expected to provide glass ware, utensils, linens. Some times they are expected to provide tables and chairs in addition to food. See whether there are suppliers for these.
Prepare Catering Business Plan
You will have to evolve a business plan that covers additional investments to start the business. Have a look at the revenues and expenses at least for the first six months. Keep track on everything
Get Required License For Catering In India
Now you have to get the required licenses to start catering business in India in a smooth way. Business license is mandatory from the city as well as from the state and the country you are living. The health department will inspect your kitchen to see whether it is safe and meets the health standards. Residential kitchens will not have plans of upgrading. Finding a kitchen that has passed inspection is also somewhat difficult. Some restaurants rent out their kitchen during off hours.
License from official food handler is also required. The local Chamber of Commerce and the small Business development department will extend all the possible to find out what are all the licenses required.
Reach Out To Your Clients
You have to develop a marketing plan to reach the important clients. You can design business cards, print brochures. Take a photo of your special items and put it in the website. Most of the customers search the site to have comparisons in price and quality.
Above are the guidelines to start a small catering business in India. You have to establish the business first, and then think of developing it in a better way. There is a lot of competition in the market. So, make sure not to compromise on the quality of the food items.