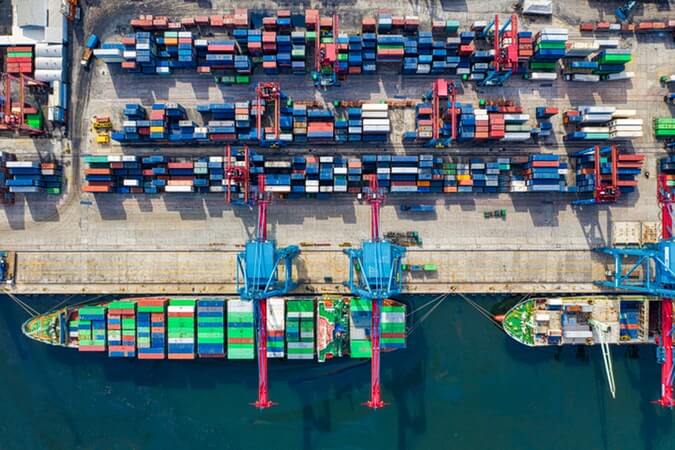 No matter what size your company is, or how long you have been in business, there is a good chance that in a bid to increase sales, you have considered beginning to ship your products globally. After all, this could potentially be a fantastic way to reach more customers and expand your business.
From researching regulations and restrictions to understanding your target market, discerning the appropriate strategy for you and openly communicating with your customers, keep reading to learn what you should do when you want to start shipping products globally.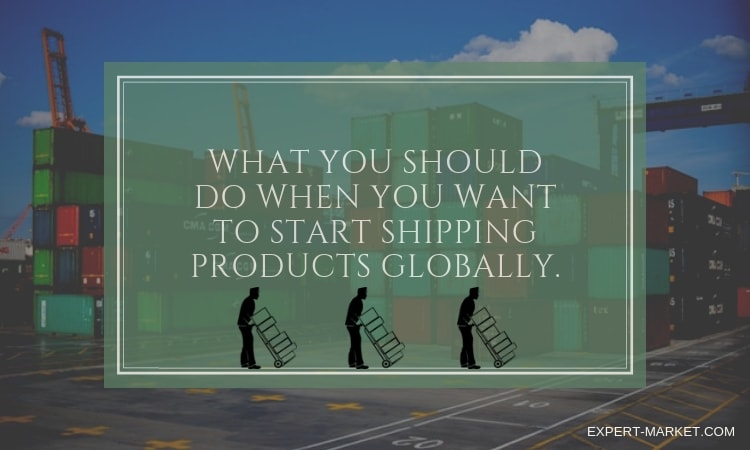 Research your target country's entry requirements
First and foremost, before you get into the logistics and details of international shipping, you want to spend some time carefully thinking about where you want to ship to, and the feasibility of that plan. It is essential to understand your target country and their rules and regulations from the get-go, so as not to waste time further down the line.
After all, if a country doesn't allow products like yours to cross their borders, then you want to be aware of that before you start paying for shipments.
Knowing the entry requirements is vital because every country has a different standard and process for permitting goods to enter. For example, if you are planning on sending products to China, you will need to provide a China Compulsory Certificate (CCC) and correct HS codes, as well as various invoices, contracts, and certificates.
Alternatively, members of the European Union utilize standard EU procedures and require similar documentation. They also tend to have fewer items that are entirely prohibited than other states.
The point is to do your research so you are aware of what you are going to have to deal with and whether or not you have the resources to make it happen.
Ensure your product is right for an overseas audience
Armed with this research and the knowledge that your product will be allowed to enter, your next step is to ensure that the product is a natural fit for your potential overseas audience. Not doing this is one of the gravest mistakes companies of all sizes make when looking to expand into global shipping and branding strategy.
Take the time to investigate local traditions, customs, and shopping trends to gather an overall view of the market. This will assist you in suitably communicating with your target audience while also providing you with the insight necessary to know how to adapt your product to resonate with them.
This step should also include thorough research into the current demand for this type of product, who your potential competitors are, and the distribution channels available to you.
Generally, the best kinds of products to sell and ship internationally are enticing to customers in the target country, lightweight and relatively small, not delicate or easily damaged, and not returned or exchanged frequently.
Discern a strategy that works for you
There is no single proven approach that works for all businesses; however, not having a well-planned strategy is cause for concern. While it is possible for most companies to start shipping their goods internationally successfully, it is still important to note that there is significant risk involved. Therefore, having a sustainable strategy helps to guide you and keep you on the right path.
For many businesses, working with an online shipment platform is the superior strategy as its services assist you in complying with rules and regulations, as well as keeping you organized throughout the process.
As with anything related to your business, once you have a process in place, that doesn't mean it is signed, sealed and delivered for good. Instead, you want to ensure that you are regularly checking on it and are continually looking for ways to improve the process to make it more efficient and streamlined.
Always be communicating
Now that you are all set up in terms of your international shipping strategy, it is time to update your communications and get the word out about your new service. Without a doubt, you want to have your marketing messages include relevant information concerning shipping costs and speeds. It is also recommended that you add a banner on the homepage that alerts people to the fact that you are now shipping internationally.
To control customer expectations, ensure that all international shipping costs (including any taxes and duties) are clearly communicated to customers. Besides, your customer should have easy access to the delivery options, the tracking numbers, the provided insurance, and the policies regarding delivery and returns. Do everything in your power to create a more Amazon-like experience for your customers.
It is far better to give customers this information upfront. This way, they can mentally prepare for a longer-than-average delivery timeline, or an expensive customs fee, which is far better than not telling them and ending up with angry customers (a sure way to halt your international shipping strategy just as quickly as you started it).
Has your company started shipping internationally? If so, what tips do you have for others who are looking to start for the first time? If you haven't, what major challenges are you facing? Let us know in the comments below!