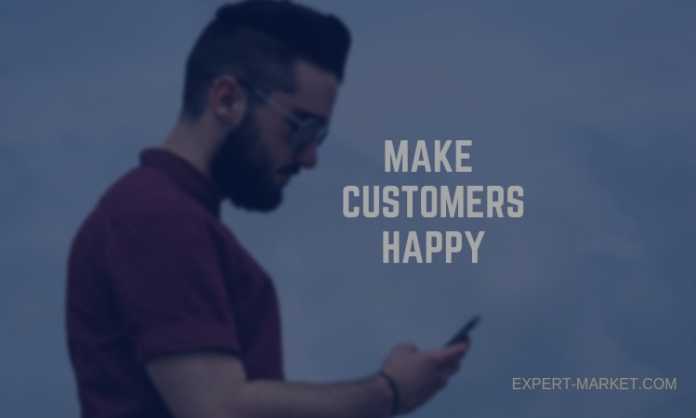 Your customers are important if you want to keep growing your business. The business wouldn't last for long without them. So, how can you keep those customers happy and coming back for more month after month? Read on to find out.
Keep Your Promises
Businesses tend to make a lot of promises to customers. And if these promises are not kept as customers expect them to be, then you will lose customers very quickly. Nobody likes to think that they've been lied to, and this applies to your customers as well.
So, if you want to create a reputation for honesty, this is something that you will have to focus on going forward. It's a good way of building trust between the company and its customers too.
Listen to Their Feedback
Going to the trouble of getting feedback from customers who have bought from your company is a good idea. But it's only a good idea if you are willing to take on board the issues that are being highlighted by customers.
If you take the customers' seriously, they will be confident that you care about what they think. And when you make changes to your business that are in line with what the customers want to be changed, they will be more likely to buy from you.
Important read: Can Online Reviews be Trusted?
Make Selling Easier
If your customers want to buy your products, then you should make this as easy possible. You don't want to stand in their way and make life difficult for them when they are trying to give you money.
So, make sure that the instore and online checkout processes are as smooth as they possibly can be. You should get a small business credit card machine that can be used in your store.
Also, you should ensure that the website is designed in a way that makes it easy for people to checkout and pay quickly.
Improve Your Customer Service Operations
When a customer has a problem, they want to get it fixed as quickly as possible. The longer they are left waiting for their problem to be addressed, the more likely they are to lose confidence in the business.
Also read: Benefits of Customer Centric Marketing: Understanding Customers Needs
People don't come back and buy from companies that don't know how to deal with their complaints and problems. So, remember that the customer is always right, and try to get to the bottom of every problem as quickly as possible. This might mean hiring more staff and customer support agency like Chirpish to deal with complaints.
Don't Come on Too Strong
When you are trying to sell to customers, it's not uncommon to come on too strong. The hard sell never tends to go down very well with existing customers though. If they have signed up for a newsletter via email, for example, don't bombard them with emails.
You should respect them and make sure you only contact them once every couple of weeks or so. If you send emails to them every day, they will simply unsubscribe and you won't be able to contact them at all.