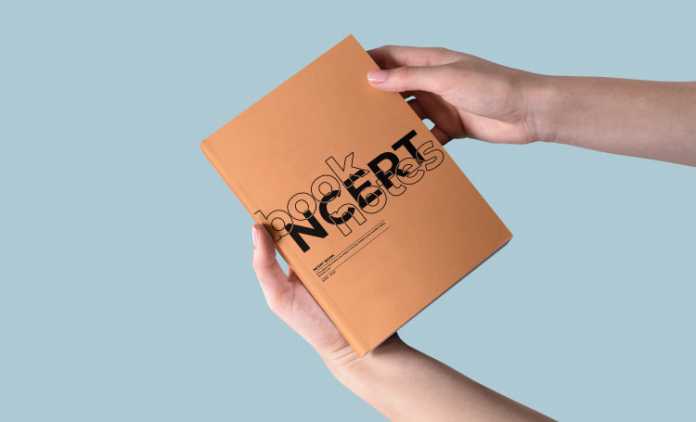 Every student appearing for the CBSE exam aims to clear it with flying colors. But several students don't strategize their preparation and, unfortunately, face failures. One of the essential strategies for scoring well in the exam is the habit of Note Making. More than half of the last-minute tension and stress will vanish with the help of NCERT notes. All it takes is a habit of note-making along with consistent revisions to get rid of the exam-phobia.
NCERT Notes must be prepared to condense and organize the standard NCERT text. When notes are prepared with an exam-oriented approach, you will surely fetch maximum marks. Consistent revision and up-gradation of the existing notes from time to time will make you a pro in the respective subject. The following pointers will help you understand the great importance of NCERT notes.
Why Make NCERT Notes?
1. NCERT Notes Save Time during Revision
Note-making is necessary and proves to be a life-saver in the final days before the exam. It is because, during the days just preceding the exam, a lot of topics, concepts, questions, and diagrams need to be revised. If you have already prepared notes involving key points and major concepts in each chapter, it simplifies your revision before the exam. It saves you from last-minute confusion and stress. NCERT notes help you build your confidence by bringing more conceptual clarity and hassle-free preparation before the exam.
2. NCERT Notes help you better Memorize and Retain the Topics
Psychology says that when you prepare notes in your handwriting, it helps you retain the information better than those students who study from the text. Note-making helps you to lay special focus on the most important portions of the syllabus. It helps you cover all topics from each chapter in a well-structured, organized manner. It is effective for long-term retention.
The use of Mnemonics, Flowcharts, Diagrams, and different Colours in notes is tremendously helpful. It greatly simplifies the learning of the difficult and boring topics in the syllabus and makes studying enjoyable and fun-filled.
3. Helps you Organize ideas and form Connections
Studying from NCERT Notes helps you to understand a chapter in its totality. It helps you to find connections between multiple topics. As against studying every topic in isolation, notes provide intellectual stimulation, enhanced clarity on topics, better engagement and activity of the mind while learning new topics. Notes don't just help you strengthen the key areas from the syllabus but also help you correlate concepts across chapters, which prove to be beneficial while attempting application-based and higher-order thinking skills questions.
5. Notes help you to Prepare beyond the Text
Although preparing thoroughly from the NCERT is sufficient to ace the CBSE examinations, Note making allows you to rewrite the concepts in your own words for better understanding. Certain important points that are not mentioned in the NCERT but are discussed during the lecture can be included in notes. It makes your answer stand out in the exam and helps you secure more marks.
6. Note Making improves Answer Writing Skills
Studying from well-structured, concise, crisp notes helps you to emulate the same notes in the form of answers during the exam. Notes make it very easy for you to overview the answer structure, parts of the answer, and the points that need to be covered while answering a particular question. It decreases your chances of writing unrelated and unnecessary answers during the exam. The use of diagrams and flowcharts in notes prepares you to write outstanding, error-free answers in the final exam.
7. NCERT Notes make you Exam ready
NCERT Notes cover all the aspects of the exam. Be it the theory, examples, diagrams or the important questions, notes take care of every part of the exam preparation in a holistic manner. Notes ensure that you don't miss out on revising the important topics or solving the important questions that you find difficult. These small elements of the NCERT Notes go a long way in making your exam-ready in the truest sense.
How to make Good NCERT Notes?
1. Make short, simple and clear Notes
Avoid copying every single line from the NCERT text while making notes. Identify the key terms from every topic and write them in your own words. Prepare notes in a language that you can easily understand. Personalize your notes matching your way of learning. Use short forms and avoid the use of complex words. Use bullet or numbered points and give proper spacings for better clarity.
2. Use Mind maps, Flowcharts, Diagrams, Tables and Timelines
There are multiple styles for note-making. Utilize the method that matches your subject demands. For instance, use timelines while making Social Studies notes, diagrams for Biology notes, and Tables for Maths formulas and theorems.
3. Use Headings and Subheadings
Structure your notes well by inserting proper headings and subheadings wherever needed. This helps you identify the major topics and the sub-topics in the chapter. This strategy while making notes, helps you to divide the entire chapter into small parts, greatly simplifying the exam preparation.
4. Upgrade your notes regularly
Note-making is not a one-time task. You must improvise your notes occasionally to improve their quality and usability for the exam. Consider note-making as a journey of improvement. Initially, you might make poor notes, but only by making notes, you will learn to make better notes.
In conclusion, if you diligently follow the above-mentioned tips for note-making, you are bound to ace your exams. Knowing is not enough, implement this strategy for best results. Remember, note-making is not about copying word-to-word from the NCERT text. Instead, it is about simplifying the text and recognizing the key concepts in a chapter.
As you prepare notes, you will learn the art of simplification, which will help you throughout your life. It will help you to improve your analyzing skills. So, prepare and study from the NCERT Notes throughout the year. All the best!