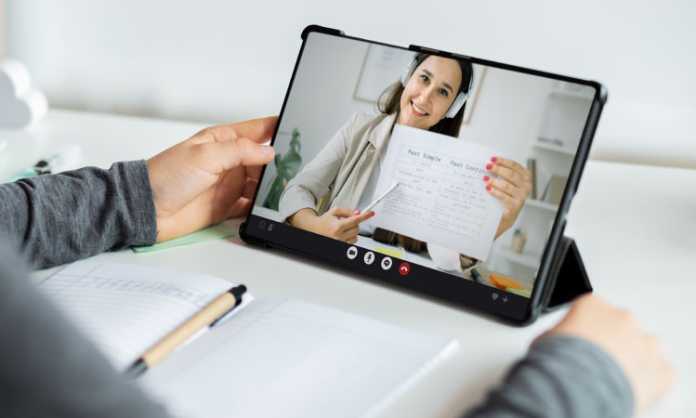 Providing efficient eLearning to your staff is like shopping for clothing; a one-size-fits-all approach rarely works. While pre-built, off-the-shelf items may appear to be less expensive at first, they may not provide the best return on investment or be the best match for the unique skills and knowledge required by your company. Here are some benefits of personalized eLearning creation for your business.
1. Updates that are Both Cost-Effective and Effective
After you've made the initial investment, updating your personalized eLearning material should be simple, quick, and economical. Professional, professional instructional designers, and developers can create and structure your training product so that it can be maintained and modified quickly, easily, and affordably. A custom e-learning solution also allows you to make changes to the material at any time without having to wait for new releases of purchased items. These factors alone might result in a higher return on investment than generic, pre-built eLearning courses.
2. Content that is Meaningful and Relevant
Imagine your company has set a strategic business objective of increasing sales by 5% this fiscal year, and you've identified a few essential talents that will help workers achieve that target. You could buy a pre-made program that teaches these abilities, but it would be more effective to deliver them in conjunction with your unique sales process, utilizing real-life case studies from your sales staff. Content may be linked to real-life circumstances in personalized eLearning to make it more relevant and relatable so that learning can be implemented right away on the job.
3. Company Values and Images are in Sync
Custom eLearning gives you the chance to improve your brand's image and values. For instance, your eLearning course may be housed under a custom-designed skin that incorporates your company's colours and emblem, making it easily identifiable as a valuable asset. Content may be generated to represent your company's values, reinforcing your dedication to putting them into practice.
4. Learner Motivation and Engagement have Improved
Many elements impact student motivation and engagement, including how relevant and direct the information is to the learner, creative technologies and mediums, and the length and structure of subjects and the entire course.
You may manage all of these factors with custom eLearning and make modifications over time to match your changing learner population. If, for example, you conduct a poll of your employees and discover that the vast majority prefer to learn through visual or aural means, the video becomes a beneficial medium to exploit. The use of actual personnel and locales in these content films may further improve engagement.
5. Assessments that are Specific and Targeted
The assessment process is critical for establishing whether your eLearning was effective and calculating ROI. Perhaps your personalized eLearning includes a multi-branching scenario where the learner replicates a client encounter. If learners follow the wrong path, providing direct feedback that clearly outlines where and why they went wrong and what they should have done would be valuable. Learners can also benefit from a targeted, careful evaluation to help them remember key learning themes.
6. Supports long-term Planning and Innovation
Studying will be a learner-centric, personalized experience in the future, as per present tech and schooling trends. Consider augmented learning, in which the learner's environment changes to their requirements and inputs to help them achieve a better comprehension of information while emulating exploration and learning.
Customized eLearning is a step along this new route, where the in-depth design may begin to empower learners to take ownership of their own education. A bank of content assets about your learning objectives, for example, may be included in your eLearning. After a pre-test identifies areas of weakness, the relevant learning items may be streamed to the user.
A combination of off-the-shelf and custom e-learning solutions may be the ideal choice for your company. Consider this solution to successfully communicate your message to your staff regarding company-specific new projects, processes, procedures, and systems.