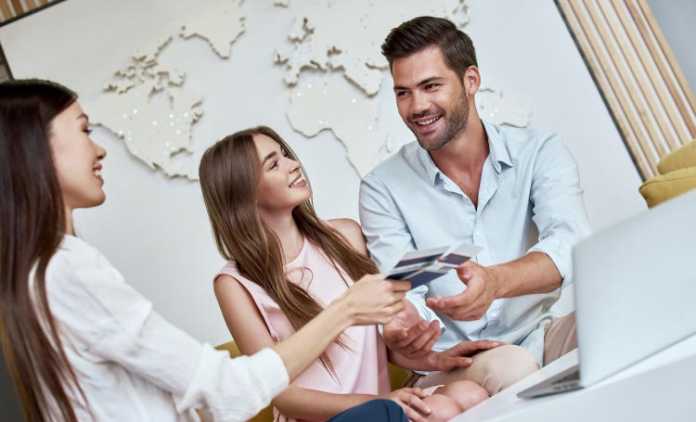 What is a spouse visa?
Also widely known as the UK marriage visa, the spouse visa allows a married foreign partner of a UK citizen to settle in the UK by migrating to the UK. A person who is currently residing in the UK and has no restrictions on how long they can stay in the UK are known as a permanently settled UK citizen.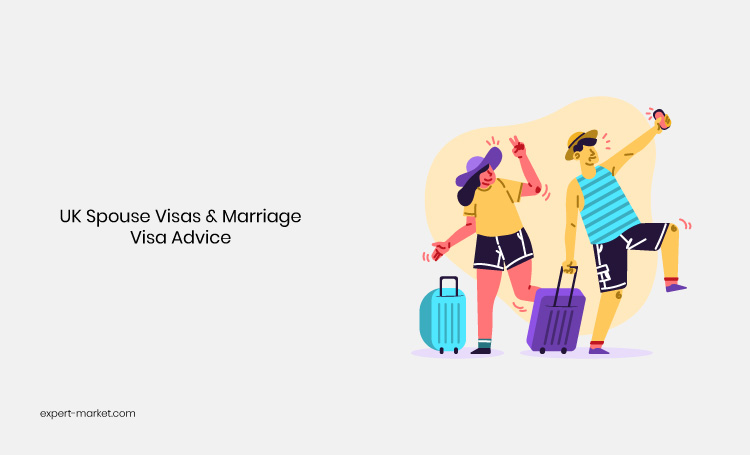 Can I work on a spouse visa?
Yes, a spouse visa also grants you permission to work or study in the UK after your visa application has been approved by the authorities.
Requirements of Spouse Visa
Following are the requirements that you need to fulfil to get the approval of your UK spouse visa application
Both partners must be elder than 18 years
Both of you have been legally married with mutual consent after meeting and knowing each other.
You have intentions of willfully living with each other permanently.
You have enough financial resources to fulfil your combined requirements without needing to seek help from public funds.
The minimum income requirement of £18,600 per year must be fulfilled by the sponsoring partner. The minimum requirement is higher in case you want to sponsor dependent children as well along with your spouse.
You must be able to prove that you have acceptable living facilities for yourself, your partner and any dependent if any.
You have satisfactory speaking, writing and understanding skills in English is an important requirement when it comes to a spouse visa.
Spouse visa application process
You may submit an application for a UK spouse visa from abroad as well as from within the UK. In case you are already in the UK on a valid student visa or work visa for the duration of more than 180 days then you will be allowed to switch to a spouse visa.
Duration of spouse visa application process?
It usually takes 14 to 80 days for the authorities to process the application submitted to the UKBA. The duration of processing time is usually different based on the country from which the application was made.
Duration of a Spouse Visa Validity?
In case you submitted the application for a spouse visa from abroad then the duration of validity of visa approved will be 33 months but if you applied within the UK, then the spouse visa that you got approved will be for a time duration of 30 months
Extension of spouse visa?
After the 30 months has ended of your visa, you can submit another application regarding an extension in your period of stay in the UK based on a spouse visa. Upon approval and after completion of that tenure, it will make your total stay period 5 years. After that, Indefinite Leave to Remain can be applied now. But it is necessary to get it approved that you are still legally married partners, living together in the UK and still meet all the requirements mentioned for Spouse Visa mentioned in UK family law. Once you have been granted ILR, you will have the right to apply for naturalization as a British citizen.
Entry clearance with Spouse visa
In case you want permission to come to the UK on the basis that you are the spouse of a UK citizen then you will first need to submit an application for entry clearance before moving to the UK. In case you are applying for a visa from within the UK then you are required to have 'leave to remain' in the UK with a visa that is valid for at least the next 6 months from the date of submission of application.
You will not be allowed to switch to a spouse visa in case you were already in the UK on the basis of a visa that was valid for less than 6 months. For instance, if you initially had a visitor visa or prospective student visa.
Spouse Visa Dependents
In case you have any children that are of age less than 18 years then they can enter the UK as your dependents. You will be allowed to apply for them at the same time as you applied for a spousal visa. The financial requirements are very important when it comes to spouse sponsorship and they significantly depict that you can sponsor your dependents. It relies heavily on the number of dependents.
What if your relationship ends?
You are obliged to inform the UKBA about the end of your relationship with your sponsored spouse, especially if it happens during the probation period when your partner still has only limited permission regarding their entry or stay in the United Kingdom.  In case of more information regarding spousal laws, you can contact iasservices.org.uk. Our experienced immigration lawyers will gladly assist you with the legal implications of seeking your spousal visa.