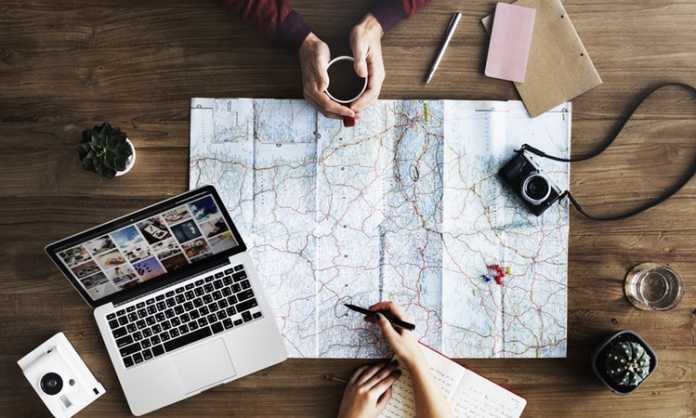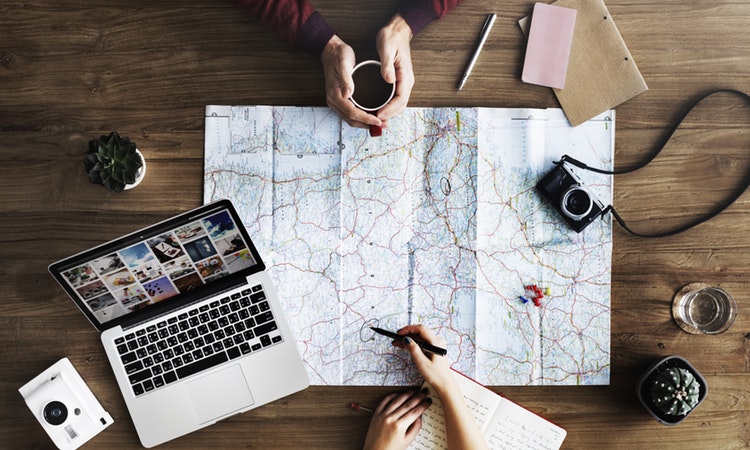 Who doesn't likes to discover new places, visit new destinies, enjoy their holidays at some good tourist places, see the wonders of land and have some great time together with their loved ones. Thus tourism makes its way into the lives of people. Tourism industry has been ever growing since years and has grown to multifold in the recent times.
The biggest reason for such growth is the rise in per capita income of individuals who are spending more money on their luxury. People visit places around the world to explore new things. The tourism industry in itself is a big employer and revenue generator. Many countries have made special policy guiding their tourism policy both to generate revenue, attract investment and create jobs.
This article is for those who want to start a business in tourism industry and invest their capital to get good revenue later on. Here are ten profitable business ideas and opportunities that may earn you fortune in tourism industry.
1. App or Website Dedicates to Tourism:
You go to Las Vegas but don't know where to eat the most delicious food. You visit Spain but have no idea which is the most delicious native cuisine to try. An app or website that writes in details about the places, favorite places to visit, food destination, details on fare, things to buy, etc. can be of good use for the tourists.
Also read:- Businesses that you can start with just $100
Many people who travel to any place first use apps and websites to know more about the places. Many people while traveling have felt that they have not got the best from the place because they were not much familiar with the place and how to get the most of it. Why not use this opportunity to grow your own business of tourism writing through online platforms? With time you can turn them into some known travel websites and apps.
2. Business Opportunity in Meditation and Ayurveda:
Many tourist across the world travel to isolated places far away from their home to find calmness and bliss. Many take meditation courses and Ayurveda therapy. India is one such country that has been a pioneer in both of them. Many places in India are known for meditation center and Ayurveda therapy.
Though these businesses can be started anywhere but starting it closer to calm places like hills, valleys, religious places or places with cold climate can prove to be beneficial. Create a business plan, find out where your business can do better and then go for it. With minimal investment you can get great returns. There are many such businesses doing excellent in hill stations, mountain tourist areas, etc.
3. Bike Rentals:
Many people spend their holidays in adventurous lands enjoying their time while doing something adventurous. One of them is bike rise to off roads. There are many places around the world that are known to be biker's route where professional bikers ride through their ways.
There are many famous bike routes in the world like the Friendship Highway in China, North Sea Cycle Route in Europe, The Shimanami Kaido in Japan, Magnetic Hill in Leh, India and many more. Though professional bikers have their own bike but many tourist rent a bike for the ride.
One can simply use this opportunity to open a bike rental where different types of bikes can be rented at reasonable price for riders. This can be a very profitable business given the rise in craze among people to explore such places.
4. Restaurant and Bar: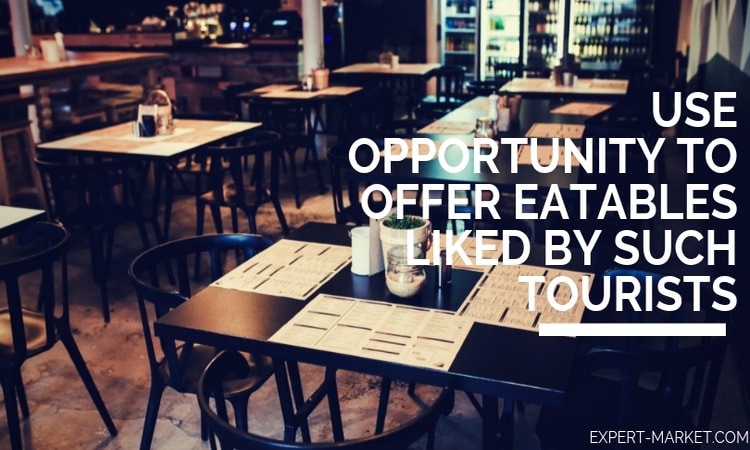 Well there are many restaurants and bar around the tourist destination but why will tourist go to yours? The answer is simple, give them what they are asking for. In countries like China, Japan or some Islamic countries, it becomes hard for tourists to find food of their likes.
Many tourists are also vegetarians thus it becomes much harder for them to get a restaurant that offers food of their choice. Use that opportunity to offer eatables liked by such tourists.
You can do some research to find out people from which country, religion, culture or type visit a particular place. Based on it you can choose the theme of your restaurant. A veg restaurant or a restaurant that serves food of particular type like Indian, Chinese, Mexican, Italian and so on.
5. Dress Rentals:
Yes you heard it right. People sometimes feel like renting few dresses instead of carrying with them to long distance. Like if you are visiting a cold place and you need lots of winter cloths with boots, socks, jackets and so on.
Is it possible to carry all this with you? You would certainly not buy such pairs just for travel then what would you do? Obviously you will look to rent such cloths. Then why not invest in a business that rents super clean, new and well fitted garments for tourist to use it for the travel purpose.
Open a small store where dress are displayed for rent with sections of all types of dressings from Jacket, shirt, tees, pants, trouser, jeans, boots, shoes, winter special cloths, etc. Rent them at reasonable costs to earn good sum of money. There are businesses already running that rent such items.
6. The Luggage Depositor:
Did you not find trouble to carry your bag with you while traveling? You are at a tourist place with a bag that contains some necessary items but finding it hard to carry along with you. It happens many time to us that we sometimes feel to get rid of it but can't do much.
Why not open a luggage depositor space where tourists can deposit their luggage for few hours with full security and then travel with free mind. This happens mostly when you are traveling to some long distance and you are away from your hotel. You carry some necessary items but feel a burden in your pleasure.
Like for doing skydiving, bungee jumping, river rafting, skiing, etc. you feel the need to deposit your luggage. Utilize the opportunity, do some research and open such spaces at key tourist destination. Charge money for renting and based on feedback you can grow your business to next level.
7. Professional Photography:
Many people nowadays are fond of professional photography and feel the necessity to capture every memorable moment into their cameras. While traveling to some exotic place like mountain ranges, lakes, beaches, etc. Many feel the need to get a professional photograph from a DSLR camera.
Many don't have one with them or are not skilled enough to get a fantastic click thus need a photographer to get a snap for them. Invest in photography business to click pictures of tourists. Many hire such professional photographers especially for their honeymoon to make it memorable. A photographer can assist them to the destinations with some excellent photography.
8. Cruise Ship Business: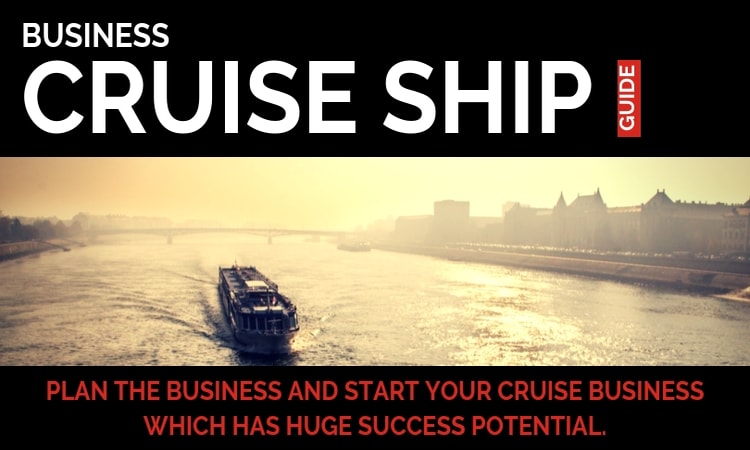 Though it is a costly business but it has some great profit. You can start your own cruise service offering 3 days or 1 week travel on a cruise from one place to another. You can plan the package in a way that attracts customers.
Like total 3 days travel on cruise while 3 days exploration on destinations like beach, monuments and other such places. You can divide the tour package in category based on services and price.
Many people like the pleasure of enjoying on the cruise amidst the sea. Why not give them the pleasure with on board bar, casino, shows, games and tasty cuisine. Plan the business blue print and start your cruise business which has huge success potential.
9. The Limousine Drive:
As you have seen in some of the movies where rich people would travel in limousine with a larger than life persona. Many people get inspired by that and dream of having a day in the limousine. Give them that chance by starting a business of limousine driver where tourists can have few hours of fun inside the limousine.
As everyone dreams of living a life like a character of a movie and driving their way into a limousine is a dream come true for many. Make their dream a reality by doing so. You can also arrange drive on a Ferrari, Lamborghini, Aston Martin and many such luxurious cars. You just need to get the car either by owning or on rent or you can make a deal with the car companies. Earn good returns with a drive.
10. Mobile Hospital:
While on a tour you got to be sick and you need urgent medical care. Why not get a mobile hospital at your door instead of going to hospital. A mobile hospital can be small medical clinic on a vehicle that treats people with acute sickness like fever, travel sickness, stomach ache and other such acute problems that happen during travel.
With a professional doctor, medical staff and few common medicine, a mobile hospital at your service can be the best thing. Why not plan a business that has 5-10 mobile hospitals at some known tourist destinations. Like on a cold place in mountains, sea shore, extremely humid place, etc. that is far away from the city. With little investment you can have great returns.
These are ten business ideas in tourism industry which you can explore to earn good returns.