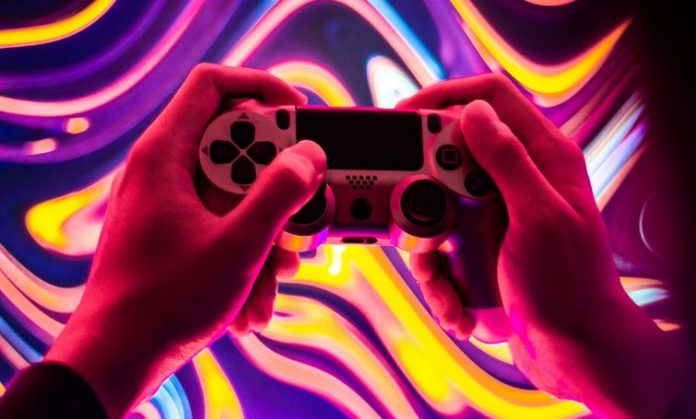 PC Games have gained popularity over time, and it's not hard to see why. Games make great time fillers and are now so versatile that you never feel constrained to purchase a game you like.
There are a lot of PC games to download for free like drift hunters, many of which may have slipped under your gaming radar. With so many games to try out, finding downloadable games worth your time can be difficult. Here's a list of the 10 best PC games you can download right now. You can download the full version of all free games on Gametop.
1. Fortnite
Coming right at the top of our best free games download list is Fortnite, an online video game created by Epic Games and released in 2017. It is offered in three different game mode variations, all of which use the same basic gameplay and game engine. In Fortnite Battle Royale, up to 100 players compete to be the last person standing. In Fortnite: Save the World, a cooperative hybrid tower defense-shooter and survival game, four players battle zombie-like creatures and defend locations with traps and fortifications they can construct. Then there's the third variation, Fortnite Creative, where players are given complete freedom to create worlds and battle arenas.
2. Warframe
In Warframe, players take on the role of Tenno warriors who have awakened from centuries of suspended animation thousands of years into the future of Earth and are now engaged in battle with rival factions throughout the planetary system. The Tenno carries out missions using powered Warframes, various tools, and special skills. Players can advance their Tenno with better gear by using the game's shooting, melee, parkour, and role-playing elements. It is supported by microtransactions that allow players to buy in-game items with real money while also giving them the option to grind for free ones.
3. Path of Exile
A dark fantasy setting serves as the backdrop for the online action role-playing game, Path of Exile. A robust online item economy, extensive character customization, and ladder races are all central to its design. There is no "pay to win" element in this game at all. Embedded in the game are a number of race leagues that function as distinct game worlds with their own ladders and economies. Players can join these leagues, which range in length from an hour to several months, to demonstrate their skill at the game and compete for valuable prizes.
4. Alien Shooter
The action in Alien Shooter occurs over nine increasingly challenging stages. The basic goal of each level is to get rid of every alien. To accomplish this, players must have access to every location the level has to offer, by carrying out tasks like turning on power generators, demolishing walls, disabling force fields, etc., and eliminating alien threats. Later levels contain teleportation systems that constantly create adversaries and can only be destroyed by specialized explosives placed strategically throughout the level. Get this game on Gametop, your go-to site for free offline games.
5. Minecraft
You can do anything you want in the free world of Minecraft. Players can engage in farming, mining, questing, breeding, brewing, and crafting in this game. In the survival mode, players must survive and thrive in a hostile overworld rife with danger and hunger. One of the game's longest-lasting and most satisfying components is gathering resources. Playing the game has a direct impact on how the world of Minecraft is created. You can let your imagination run wild in Minecraft because it defies rigid genre conventions! Download free games like this one on Gametop.
6. World of Tanks
World of Tanks is a multiplayer online game that features combat vehicles from the middle of the 20th century. The game is free to play, but users can choose to pay a fee to access premium features. The players enter combat on a randomly generated map where they control an armored tank or self-propelled artillery vehicle of their choice. A straightforward random match is won by either destroying every vehicle on the other team or by taking control of their base by holding it for an extended period without being hit by another tank. The gaming concepts are the same in other game modes, however, the fight rules vary.
7. Dota 2
Dota 2 is a team-based video game that is played in matches between two five-player teams, with each team controlling and defending a unique stronghold on the map. Each of the ten players separately controls a strong character known as a hero who has a different set of skills and playing preferences. Players gather experience points and gear for their heroes during a game to successfully take down the heroes of the opposing team in player-versus-player combat. The winning team is the first to take out the opposing team's Ancient, a big building inside of their base. You can get a free download of the full game on Gametop.
8. Apex Legends
In the online multiplayer battle royale game, Apex Legends, groups of three players use pre-made characters with unique skills known as Legends. Since the game's release, alternative modes have been added to allow for solo and two-player teams. The game is free to play and is supported by microtransactions and loot boxes, which let players buy cosmetics like Legends clothing and new colors for weapons with both real money and in-game currency.
9. Call of Duty
Call of Duty is a first-person shooter video game series released by Activision. The series has featured games in the past that were set during the Cold War, in futuristic settings, and space. In its main modes, you can jump into a map made up of set pieces and go looting and fighting with your friends. You may even import your preferred equipment from the default multiplayer mode via loadout drops, and the Gulag allows you a chance to battle your way back into matches even after you've been eliminated.
10. EVE Online
Space-based multiplayer online game EVE Online was created and released by CCP Games. In-game jobs and pursuits available to Eve Online players include mining, piracy, manufacturing, trading, exploration, and conflict (both player versus environment and player versus player). In terms of player interactions, the game is notable for the scope and intricacy of its single, shared game world, where players engage in unscripted economic struggle, combat, and political plots with one another.
Conclusion
The list above is not exhaustive in case you'd like to try your hands on more free PC games. While these are great options to start with, you're welcome to check out our extensive categories of immersive free PC games on Gametop.
Some of these free games can only be downloaded via the game's official website, but you can find and download most of them for free on Gametop. Visit Gametop now to find more free games to download.