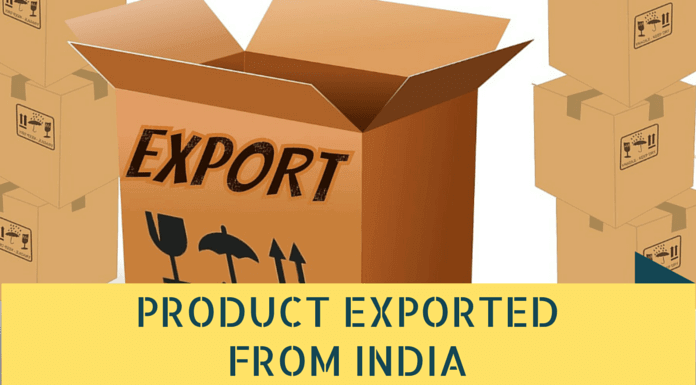 India is exporting many essential products to other countries and the foreign markets are vibrant with Indian products. Some of the major items exported from India are listed here by.
Leather Goods
Leather goods are one among the major export products of India. India has become the front-runner in exporting leather goods and accessories to different parts of the world. The main leather items include leather bags, belts, leather pouches, handbags. The gift items like key rings, leather journals and leather covered notebooks have a huge demand in foreign countries. There are numerous small scale and large scale entities in India which are constantly engaged in exporting leather goods to foreign countries.
Medical Appliances and Its Accessories
Indian made medical appliances are famous for quality and variety in most of the foreign countries. Some of the common medical appliances include absorbent gauze, sterile gloves surgical face masks, surgical caps crepe bandages and other surgical disposables. Special medical appliances such as baby incubators, air ionizers' and digital imaging software are also having a good market in most of the foreign countries. There are numerous companies in small scale and large scale which are devoted in exporting medical appliances and accessories.
Frozen Meat
Different kinds of fish, shrimps, frozen meat, rice are other products that have potential markets overseas. Export of prawns also earned good revenue to the exchequer in a great way. India is abundant in different varieties of fish like prawns. Processed meat and prawns are cheap when compared to other countries and you can expect good revenue by exporting these natural items.
Apparels
Indian T-shirts and vests also have a good market in foreign countries, especially in the Middle East. Your profit margin will be high if you export apparels to these countries.
Cement Products
Dubai imports capital goods, cement and food products from India. Most common items from India include precious metals. These products have good market in the entire Middle East and in countries like Pakistan, Bangladesh, and Nepal
Aircraft and Automobile products
Recently aircraft sales have also shown a good increase. India manufactures most of the automobiles with a piston engine, these and other automobile spare parts also collect good amount of foreign money.
Handicrafts
In our villages, most people especially ladies earn a living making handicraft items. They exhibit these products are famous metros. Foreign tourists who are interested make bulk orders and the country gets chance to export these items.
Agricultural Products
Organically produced agricultural products have good demand in almost all foreign countries. Organic agricultural export market is also vibrant in foreign countries. Major export market for Indian producers' include China, Australia, Canada, France, Germany, Italy, Sweden, Singapore and Saudi Arabia
Electronic Goods
Every country has set up special economic zones to enable manufacturing and trading for export purposes. There are immense opportunities for electronic good and the Indian hardware sector which always continues to be dynamic as always. Both hardware and software are sectors have made significant strides in the past two decades. The Indian IT industry has made improvements in quality standards in products and services. Foreign MNC's can establish their manufacturing facilities in India and thereby India can export services required for international IT giants.
Cereals and Pulses
Cereals such as rice, wheat, corn and barley are the fastest growing export categories in recent times. India is earning good revenue by exporting these items nowadays.
Pharmaceuticals and Miscellaneous Medicines
The export sales of pharmaceuticals and miscellaneous medicines have also shot up recently. There are good markets for these items in the neighbouring countries of India.
Indian Machinery Goods
The Indian machinery goods also posted fantastic export sales in recent years.
Also, diamonds and handmade jewelery are other important products that have very good market in foreign countries.