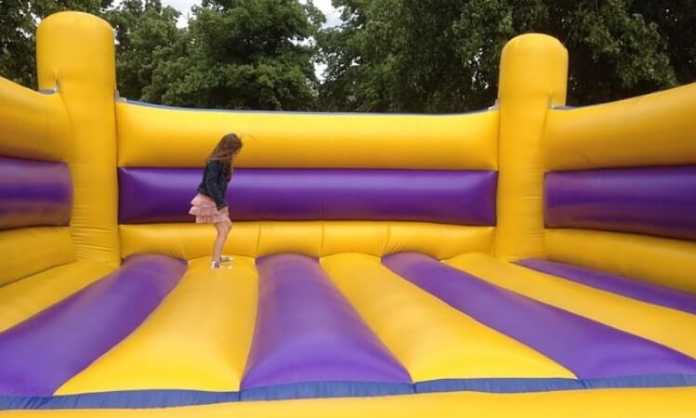 Bounce houses are latest entertainment activity for kids. These bounce houses give kids lot of pleasure and it keeps them busy wihthout disturbing adults in parties and other occassions. It is built in most safe way to ensure kids have fun without any health complication. You can see this bounce houses in many events nowadays. No doubt this bounce house business is one profit making business in the market. Since kids don't stop loving this bounce house, demand for this bounce can never diminish.
How to start bounce house business?
Running bounce house rental business can be profitable only if you know how to operate it properly. Below points explain how to start and run this inflatable bounce house business to generate a lot of profit in return.
Purchase: You need to find the best manufacturer or supplier who sells best quality bounce houses  in your city. You can also avail financial help to purchase this bounce house. Many companies provide financial assistance to start this business. Make sure you take help from such companies in case if you don't have enough cash. Buy most loved and beautifully designed bounce house as an initial startup. You have to store these bounce houses in your location and rent out them in kids parties and special occassions where event organisers look for renting bounce house for kids entertainment.
Demand: You need to understand the demand for this bounce house so that you can plan to meet huge demand accordingly. You will see a huge demand for this bounce house during festival seasons, weddings and other social gatherings where kids come along with their parents. Since parties like birthdays, weddings and anniversaries are planned in the evenings; so many parents bring their kids to the party venues. This is where party organizers plan to rent bounce houses for kids entertainment.
Marketing: Consider creating a facebook page about your business and a website to take orders online. You can promote your business easily with the help of various online social media channels.
Services: You need to provide on-time services without any delays. You should hire a guy to guide kids while they are playing in the bounce house. This guy should be able to assist kids to play in a safe manner. This keeps parents to worry not about their
Truck: You need to buy your own truck or rent it to transport bounce house to the venue because inflatable bounce house weighs more than 100lbs. You need to ensure safe transportation of the equipment.
Safety: Since this bounce is fragile equipment you need to make sure to keep it in a safe place after its usage. You need to keep it away from rats and insects that can destroy the bounce house. You should even keep it safe from bad weather that ruin bounce house. You should also need to check before you rent it out.
License and Permits: You need to get legal permission from state authority. Make sure you complete all legal procedure to run this bounce house business without any legal complications.
You need to get updated with latest designs to survive in the market where you get to through cut-throat competition from your competitors. Try to buy multiple bounce house to meet different tastes of customers.