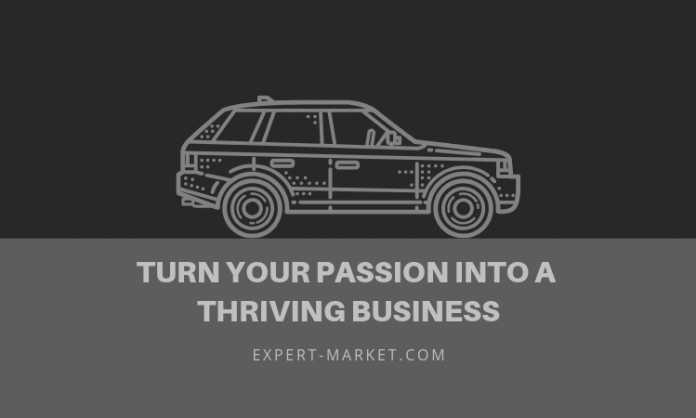 When people say that small businesses serve as as a key engine for economic growth, they're not being disingenuous. In fact, SMEs in the UK employ in excess of 16.1 million people, while they also account for 51% of private sector turnover nationwide.
These figures offer genuine encouragement to aspiring entrepreneurs, including those who want to turn their passion for cars into a profitable business.
This is a challenging pastime, however, and one that requires you to combine your passion with knowledge, insight and informed decision making.
With this in mind, here are some of the key considerations for you to bear in mind:
Choose your Niche Wisely
Let's start with the basics; as the automotive sector is an extremely diverse entity that includes numerous opportunities for entrepreneurs.
From car restoration to the sale of used vehicles, there are numerous ways in which you can leverage your passion and achieve a viable profit.
Also Read : Rent out your cars to companies on monthly basis

With this in mind, you need to target your niche wisely and base this decision on a number of key factors. These include your precise passion and any precise areas of expertise, as these may afford you a competitive advantages in your chosen niche.
Similarly, you should consider the real-time market metrics and wider economic climate, as this may inspire growth in some niches while triggering a decline in others.
While building your business, you'll find tons of dealers. Just a few will present to you great opportunities, the things that fit perfectly into the business structure you're creating. Luckily, this VW T6.1 dealer got it right.
Nurture your Creativity
When looking to establish a business in the automotive industry, there's also a temptation to think that creativity is a largely unnecessary attribute.
This is a huge misconception, however, and nurturing your creative instincts can help you to establish a progressive brand identity and unique value proposition to customers.

Both of these elements are crucial, as they help to popularise your new business and lay the foundations for consumer loyalty. Creative thinking can also leverage your passion and utilise this for innovative marketing campaigns, which will help your venture to become established over time.
Consider the Practical Considerations
While passion can help to drive your businesses initial growth and afford you a competitive edge over your rivals, it is not enough by itself to guarantee success.
In addition, you'll also need a proactive business brain and grasp of the key, practical considerations, including your turnover, profitability and insurance.
If you intend to sell vehicles, for example, you'll need to invest in competitive and comprehensive insurance products that safeguards your assets and the interests of customers. This type of insurance coverage helps to protect any initial investment you've made, while minimising the risk of losing incurring losses.