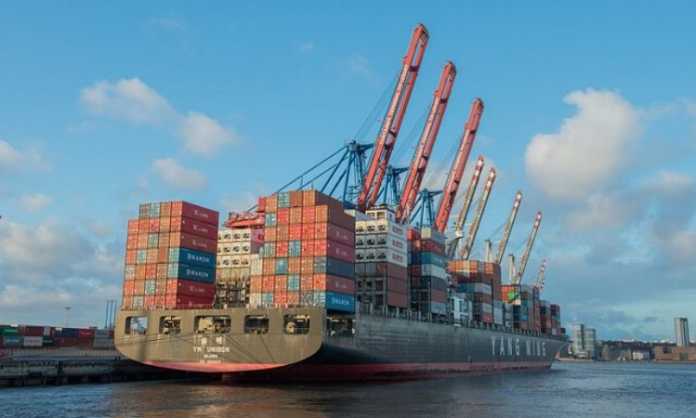 This is complete tutorial on how to import goods from China To India and how to find suppliers and how to check the authenticity of supplier and how to get your product imported easily without any hassle. In this post you will learn all the required steps and procedures for importing your desired products.  Read through the end of the post and you will get to know the steps required in process.
Some of the vital steps required in this import process are how to find right products, how to order samples, how to test your samples, building good relationship with manufacturers, payment and delivery, advantages & disadvantages of drop-shipping (e.g. through Aliexpress / Ebay), contacting logistics provider and cost estimation, negotiation with manufacturers, payment options and finally selling your product online on Amazon/Ebay or selling offline in local market in India.
For all above steps and to increase your knowledge in this field, I highly recommend you to read below guide which is prepared by experienced players in this industry.
For importing products from China at your doorstep you need to have a registered company name if you want to import the product in your firm name in India. Other option is that you hire a import agent and they will import the product for you if you do not have a company/firm name registered with TIN.
Importing Products From China  In Your Registered Firm Name In India
International trading has gained a lot of attention from a number of traders all over the world. Trading includes exporting and importing of goods from one nation to another. In previous times, the trading was not much easier to do, irrespective of the country. These days, the trading all over the global countries have become simpler and quicker as compared to previous because of the presence of new and effective approaches for trading.
Importing goods from China to India And Run Successful business in India
If you are interested in importing any kind of goods from China to India, then there are lots of things to be considered to meet your needs. First of all, you need to meet the criteria for international trading.
See the below mentioned steps, which you can take into account, when it comes to trading internationally like China to India:
Fulfill the essential requirements, in any case, to start an important and export business in India, it is important to have some essentials
like:
A firm or company that must be registered in India
A bank account, which needs to be current
An IE code or Importer Exporter Code
TIN
It means that it is important to have a registered company (LLP/partnership/proprietary). Whether you have an office or a shop, it must be registered. You can get shop or office license from the Municipal or Corporation. Another thing to have is the bank current account combining with SWIFT code. You need to open a current bank in a reputed bank, which has SWIFT code. Tax Identification Number is another essential to have. You must register with the State Tax Department and CST or Central Sales Tax. In order to obtain the TIN, you can take the help from the professional and reputed accountant.
Importer Exporter Code is also the necessity, while importing or exporting goods from China to India or vice versa. This code consists of a 10 digit code, which has issued by Director General of Foreign Trade, Government of India or Ministry of Commerce to Indian firms or companies. Submitting all the essential documents to the government can give you a support to have the IE code in an easy and simple manner.
Things To Keep In Mind Before Importing Product In Your Company Name
Select reputed supplier in Alibaba.com or any other website and ask them to send quotation. Also, ask them to send the sample first before placing order in bulk.
You are importing in your registered company name so raise a PO (Purchase Order) after you get Quote from the supplier.
When your order gets completed. Your supplier will send you invoice , make sure Invoice and PO (Purchase Order) prices are same.
Contact third party shippers, they will take care of shipping. You have to keep all these docs required while shipping.
Do not go for shipping from supplier side, use your own freight forwarder.
Freight Forwarder : – A freight forwarder or forwarding agent is also known as a NVOCC (non-vessel operating common carrier), is a person or company that manage and organizes point to point shipments for individuals or corporations to import goods from the manufacturer abroad to your location.
International freight forwarders can also handle and manage the customs and other documentation activities required for international shipments. You can hire a freight forwarder in cities of India like Delhi, Bangalore, Chennai, Hyderabad, Kolkata, etc.
Customs Fee For Importing Product From China To India:-
Customs fee while importing from China would completely depend on the type of product you are importing. In some products you do not have to pay ant customs fee and in some restricted product you need to pay custom fee as per the law.
Read full article for Customs Fee here
Importing Product Individually In Your First Name
This is the second option if you want to import product without having a company name registered.  But in this process you need to have IEC (Import Export Code). If you are importing the product in small quantity then it will be expensive for your, in this case you need to contact a import export agent in India to get the product delivered for you in their name.
Apply for IEC code here if you have not done it already. Read more about documents required for IEC Code here
Find the reliable supplier from China:- to import goods from China to India, you need to choose the best and reputed supplier located in China. There are lots of suppliers or importers available in China. You must contact a lot of them so that you can select the best one for your needs. After contacting to a reliable importer from China, you will cross the one phase of importing goods.
Hire a customs clearing agent:- Last but not the least, you need to appoint an expert customs clearing agent. He will be able to assist you in clearing the batch at the port. Calculating numerous expenses in port is also important, which is the responsibility of an agent. These expenses include handling charge, customs duty, transportation charges and much more. In this way, you can easily important goods from China to India without any trouble.