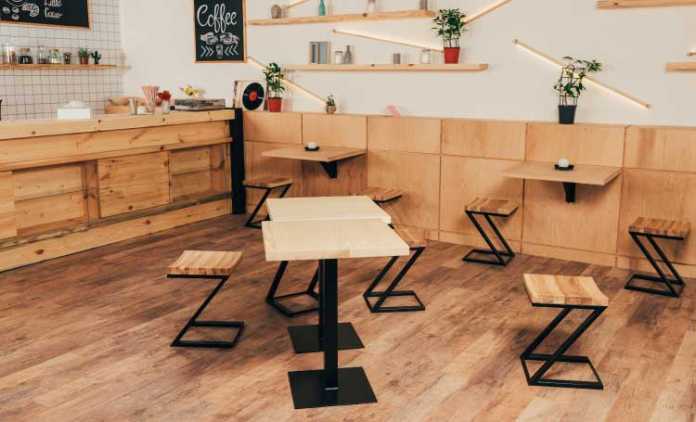 You may be focused on how to maximize your restaurant space by using the greatest commercial restaurant furniture available, both in terms of space and ergonomics. We will now go into details about how to select the finest furniture for your venue in order to improve your restaurant's brand. We'll go over the numerous different kinds and types of restaurant furniture that might be used in this setting.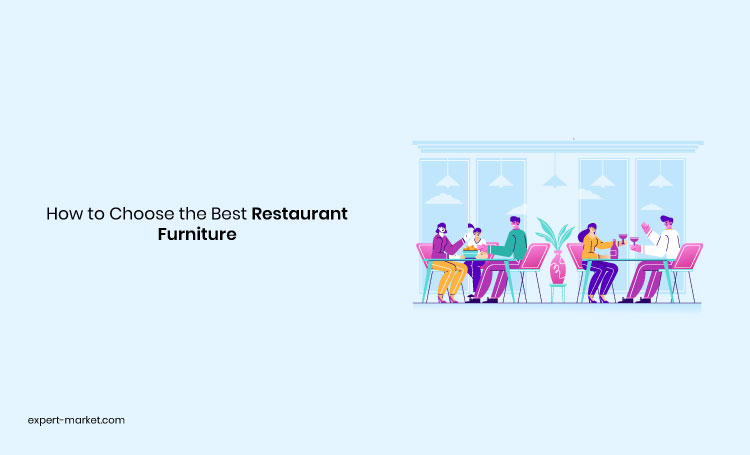 What exactly are you attempting to accomplish?
You must become familiar with your own brand. So, what exactly are you hoping to accomplish with your restaurant? Are you a high-end institution, a quiet bistro, a fast-food restaurant, or something else entirely? Are you searching for something with a contemporary appeal or something with a more classic ambiance? Whatever you are or what you aspire to be, you will require appropriate furnishings to complement your brand and personal style.
Traditional
Traditionalism refers to modern furniture that has the appearance of being ancient, almost like well-maintained antiques with no blemishes or scratches, but which are highly appropriate for use in a traditional setting. Consider the elaborate modern restaurant chair styles with a dark wood stain and leather or velvet upholstery, as well as a combination of the two. These materials will lend an elegant and attractive appearance and feel to your restaurant's interior.
Industrial
The industrial effect has grown in popularity in recent years, and it lends a hip and modern atmosphere to any place that uses it. This aesthetic is frequently distinguished by elements like as exposed bricks and pipes, which are particularly effective when coupled with restaurant furnishings of a similar style.
Metals and harsh woods, as well as tin and aluminum, come to mind. Despite the fact that this may be seen as a chilly and unwelcoming environment, it may really produce the finest ambiance and the most comforting of settings. Then, to finish it off, add some low-level hanging lights made of a similar material but in contrasting colors, and you've got yourself the perfect scene.
Retro
Retro commercial restaurant furniture is perfect for creating a statement and bringing life to your establishment's interior design scheme. It creates a classy appearance while also bringing character and personality to the room. Material choices for the vintage style are similar to those used for the industrial appearance – plastics, metals, upholstery, and even wood are all options. Lines are frequently bent, and vivid colors are prominently shown.
Contemporary
Many pieces of commercial restaurant furniture are designed with a modern appearance and feel in mind. And chrome is unquestionably a material that comes to mind when thinking about how to create an ambiance of this nature. A modern and striking look is created by its clean lines and shining finish. It is a beautiful piece of furniture. Excellent for use in high-end restaurant establishments. Plastic, metal, and glass are all excellent materials for achieving this type of appearance since they all readily create such clean lines. You may also use curves to give your venue a more modern feel since this appearance provides a refined elegance and refinement that will complement any setting.
Shabby chic
Recently, shabby chic has exploded as a cultural phenomenon, and it is still going strong in both the commercial and household sectors. It's all about upcycling and refurbishing furniture using chalk paints and lots and lots of sandpaper this season! However, the beauty of purchasing modern contract goods is that you can now get this effect off the shelf, requiring you to put out the least amount of work while still achieving your desired appearance.
There are undoubtedly advantages and disadvantages to renovating commercial restaurant furnishings (or any other furniture for that matter). You must ensure that your chairs, tables, bar stools, and other furniture are all safe for your customers, which may be challenging when dealing with older pieces. However, if you don't have a budget, you may certainly save money by taking this technique instead. Newer furniture can be more expensive; but, if you choose high-quality contract furniture, the extra money is well worth it. They will last a long time, are safe, and they don't have to be prohibitively expensive!
Outdoor
Outdoor furniture may be found in a variety of styles and sizes, as well as in a variety of shapes and sizes. The interior design of your restaurant should complement the external design of your business. The choice of material is obviously constrained because it is necessary to purchase specific outdoor furniture that is capable of withstanding the often severe conditions, which can range from scorching sunlight to freezing snow.
Conclusion
As you can see, there are a plethora of options available nowadays so you can truly eat out (quite literally) on all of the various types to ensure that you reach your desired end result and that your restaurant is the ideal environment for your customers.