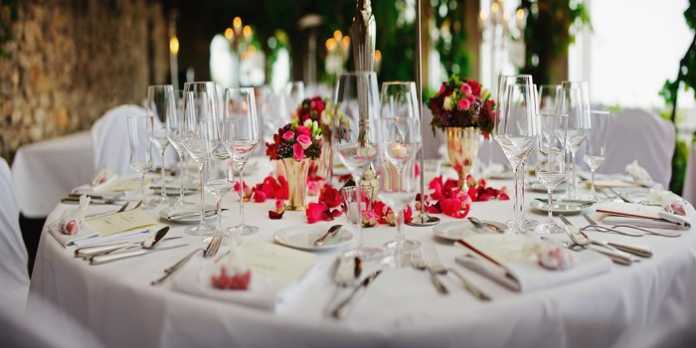 The food and beverage industry is growing by leaps and bounds. You might know it well if you are in this business. You can't really decide where your next customer can come from. There will be times when you have very few customers or even no customers at all. And there will be times when more and more customers just flock to your restaurant, and you find it challenging to meet their demand.
So, what should you follow for success in the food and beverage industry? Here are the top 7 tips for the same.
Start small
Starting all at once won't take you anywhere. You should start small. Don't pick more things than you are prepared to handle. However, organize your business in a way to scale it up in the future with the increase in sales. Expanding existing processes and systems is a lot easier as compared to entirely creating new ones. Whenever you think of expanding the business, ensure to find out other companies who are ready to be part of your system.
You can find a co-packer for manufacturing and packaging purposes. It can lower your capital requirements so that you can focus your time and resources on the expansion of your business. All in all, the key is to start small and then look forward to scaling it up.
Use of data analytics and market research
Using data analytics and market research in the food service industry can give you accuracy, efficiency, and a competitive edge over others. Certified restaurant data analytics and data-rich food service insights help you a lot in terms of pre qualifying markets and reducing customer acquisition costs.  
Furthermore, the analytics can give you detailed market mapping to online visibility rankings. It will help you unlock new markets and unleash the potential of new opportunities with greater accuracy than ever before.
Health and nutrition must be the priority
There is no denying the fact that nowadays people are more health conscious. They tend to put in many efforts and work hard to keep themselves fit. Organic food is becoming much more popular. This gives you the reason to make the most out of this trend and hence offer healthier food options.
Always be transparent with everyone and the customers about the ingredients you use in the preparation of the food items. It helps build trust with the customers when they know that the process of preparing food is clean and hygienic. Some customers prefer vegan foods, while some want gluten-free food items. Consider all the trends of the food and beverage industry and include the food items in your menu accordingly.
Design and packaging
Your packaging is one of the important elements that impact your brand identity. You spend considerable time designing the best product. It is time to pay attention to the packaging too. Packing your products well or presenting them well on the table are great ways to advertise them. Want to show your brand to the world? Let the packaging do the magic. Thus, ensure to invest time in researching what goes well in packaging and things to keep in mind while doing so.
Besides, it is advisable to generate as minimum waste as possible for packaging. Don't forget to use the right kind of packing material for your food items.
Seek feedback and build on it
You have built an excellent business. But you don't take the feedback seriously or don't act upon them. How will you grow in the future? This gives rise to another point which says that you must seek honest feedback from both your customers and employees.
Obtaining feedback and acting upon them is one of the most powerful advertising techniques. Employee feedback helps you to perfect your operations and get innovative ideas for your business. While customer feedback allows you to attract more customers and further builds customer loyalty.
Shorter waiting times
Customer dealing can make or break your business. And here comes the next point, which is shorter waiting times. It has been seen that customers cannot afford to wait for long periods after placing their food orders. If you keep them waiting for long, they might leave your place and go to your competitors. Therefore, speed of delivery is the factor that affects the success of your business largely.
For instance – You can provide your customers with some starters or snacks for free so that they won't complain even if the food comes a bit late. Playing good music in your restaurant can also do the trick for you. You can offer games for children. It will work as a distraction for them, and you can process their orders quickly.
To make a long story short
Running a food and beverage business is quite challenging. But with the tips and tricks mentioned above, you can get a smashing success. Enjoy the journey, adjust the ways according to the feedback you receive, and provide excellent customer service. You will be good to go.