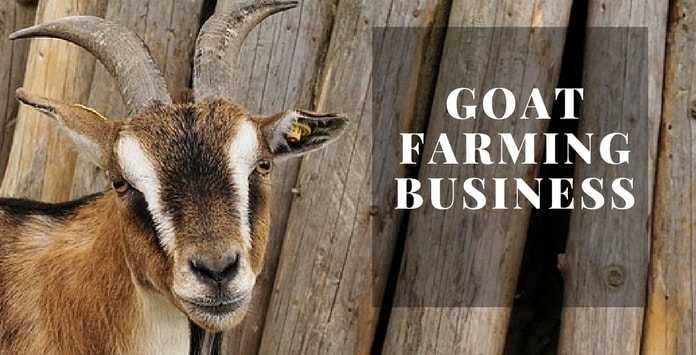 Goat Farming a Profitable Business in India
Goat farming business in India would be a great choice if it is done in the precise and planned way. There are many people out there who want to be an entrepreneur in this field and they want to start profitable business in goat farming but due to lack of knowledge, experience and business plan they could not make the better outcome as it could be if it is done in the systematic way.
I receive lots of emails from Indians living abroad on how to setup a goat farm back home here in India. This is the reason I have updated this blog post with latest information. I have written almost 10 articles about various types of goat breeds for commercial goat farming, you can read all articles here.
Below is very valuable information on how to start goat farming, you should read and follow each and every steps.
I too own a goat farm in Jharkhand raising different breeds so I thought to write this post to help those who eagerly wants to start this business. There are several steps and measure to start a successful goat farm i would be covering every aspect so that anyone who is a newbie or beginners can have a step by step idea to start this profitable business in every state of India such as UP, MP, Jharkhand, Bihar, Maharashtra, Karnataka, Kerala, Bengal, Andhra Pradesh, etc.
Also Read : – How To Get Loan For Goat Farming
7 Steps that need to be taken before starting a goat farm.
1. Selection of land where you are willing to start a goat farm
Selection of land to start goat farming is the very first step you are going to take. There is no any hard and fast rule to stick with the land selection whatever the land you have is good to go or it would be better if you have surplus land at the city out skirt with the greenery and grazing area.
In my case I have only 32 decimile of land with enormous grazing field out of which i am using 21 decimile for shed and fenced area and remaining for the servant quarters as you must provide the rooms for the care-taker who are going to stay there 24×7.
Do the proper fencing of the land with the boundary wall  or bamboo fencing but i would suggest for the brick and cemented boundary provide more security to the place or it could be your choice mainly it depends on the surrounding and the security concern of the farm.now you have a good fence i.e the boundary wall with the proper entrance. Now it is the time for goat shed construction.
2. Goat shed construction plan
A proper cleaned, hygienic and spacious shed is required for the better growth of your goats. Depending upon your land area,expenditure and farm strength the shed area may vary. As in my case i have a shed for 100 goats for which i have used 60×18 feet(i.e 60 feet of length and 18 feet is width. )
The dimension of the shed depends on your choice whether it could be less or more as i mentioned but i would suggest to give a try with the smaller strength i.e shed for 100 goats.
In general it is being suggested that for one goat there must be 10sq ft. Area is needed but this can be less or more mainly it depends on the breed and age of goat whether it is adult or kid.
I assume you have selected your dimension of the shed now its time to build the shed. Use bricks and cement for the shed wall. 12 feet of height must be maintain and a proper ventilation is needed. For the roof area use better quality of asbestos which is good heat absorbent in summer.
Create one water reservoir or cemented tank to provide fresh drinking water supply to goats every time. it should be outside of the shed area. Build a bamboo fence out side the shed for proper movement of the goats.
Proper cemented or steel stall is required for the goat feeding it must be inside or outside the shed.
So as to summarize:
Shed construction plan for 100 goats:
Shed dimension in my case it is 60×18 feet.
Wall height is 12 feet.
Bamboo fence outside the shed.
Material used for shed is brick,cement and asbestos.
Cemented tank for the fresh drinking water for goats (Outside the shed inside the bamboo fence)
Bore well equipped with motor or submersible pump for the fresh drinking water for the goats.
Feeder stall may be cemented or steel menzer for feeding. Have long cemented feeding stall inside the shed and steel menzer or feeder for outside feeding.
3. Selection of Goats Breed
Goats breed selection is very important aspect in the goat farm as this is the main asset of your business which is going to give your business a boom and a good uplift. Selection of breed is very important point in profitable goat farming business plan.
There are different breeds out there which is considered as profitable breed selection basically it depends on the region and climate there are many breeds available but i am covering some of them which is considered profitable for north india region. They are categorized in two part.
Pure Breed Selection.
Sirohi
Jamnapari
Tota Pari
Barbari
Beetel
Black Bengal
Cross Breed Selection.
Cross breed of sirohi and black bengal (sirohi buck and black bengal doe)
Cross breed of jamnapari and sirohi (jamnapari buck and sirohi doe)
Cross breed of black bengal and beetel. (beetel buck and black bengal doe)
There may be a number of cross breed selection depends upon the breed of Buck and Doe.The rule of thumb in breed selection is the environmental and climatic condition where the breed is best suited for. For example:
4. Learn cross breed concept in goats
Sirohi  the goat breed of sirohi district of rajasthan is well suited with the Rajasthan hot and dry climatic condition. If you want to raise pure sirohi breed in different region of india apart from the rajasthan the mortality rate increases because of the climatic condition with which they are not adapted to.
But what if we want Sirohi breed in our farm. As in my case i have Sirohi breed too, here comes the Cross Breed Concept. 
All you need a cross breed Sirohi i.e take a female mother goat(doe) of your area. For example in Jharkhand climates are very hot in summer and chilled in winter the Black Bengal breed is well adapted with Jharkhand climate.
So take black bengal doe and sirohi Buck the first cross of the product would be 70% sirohi or 30% black bengal (Note:the percentage genetical behaviour may vary depends on the mating breed.) Now this breed would be well adapted with the jharkhand climate.same apply with the other breeds too.
In my farm i am having cross breed of sirohi and black bengal, cross breed of sirohi and beetel.which is very profitable.
Here i will be covering in details about every breed.for detailed information on different breed of goat click on the respective link.
Check out below links for more information on goat breed
5. Learn about vaccination schedule
Proper Scheduled Vaccination is very important to overcome the mortality rate in goats. Here i will be covering every vaccine shedule which is i am following in my farm.
After goat purchase and before entering into the goat farm deworming is compulsary and following vaccine must be scheduled.
The Common vaccine schedule prescribed by doctors are:
FMD(Foot and Mouth disease) vaccine name is polyvalent FMD vaccine given once in a year dosage is 3ml. S/C given in february & December.
Anthrax vaccine name is anthrax spore vaccine given once in a year dosage is 1 ml.S/C in the month of May -june
ET(Enterotoxemia) vaccine name is ET Vaccine once in a year dosage is 5 ml.S/C in the month of May – june
CCPP(Contagious Caprine Pleuro Pneumonia) or IVRI Vaccine dosage is 0.2 ml S/C once in a year.
PPR(Peste Des Pettis Ruminants) or PPR Vaccine with a dosage of 1ml S/C given once in a 3 Year.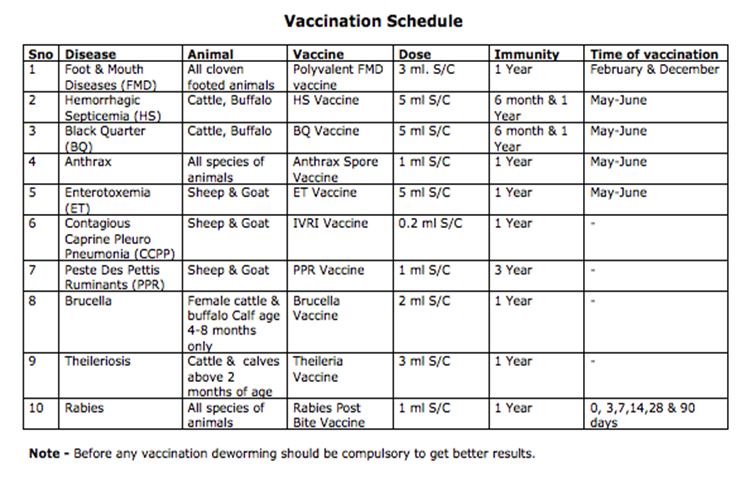 6. Fodder planning for Goats
Goat fodder plan is very important aspect of the goat farming a proper fodder plan and cost management of fodder is required to make good profit in this goat farming business. Here in this section i will discuss how to make an effective fodder to boost your goats growth in lesser time also i will discuss the different feeding  style like complete stall fed system and partial stall fed system.
In addition with the dry fodder green fodder is very important to provide essential nutrients to the goats. Grazing of goats is very important for this you must have a surplus grazing area with greenery so as for proper movement of the goats which helps in their digestion and enhance metabolism.
Generally in my goat farm i prefer partial stall fed system that is goats are given dry fodder or booster in the stall fed condition and freed for grazing from morning 11 to 3 noon. Then they enter the farm and again stall fed.
How to make goat dry fodder ? The composition and Preparation Technique. To make fodder of 100 kg following are the ratio of composition (Note: I am using local regional language to describe the ingredients so as to benefit the regional readers.)
Chokar   –  45 kg
Makai Darra – 25 kg
Badam Khalli – 15 kg
Korai (Chana chilka) – 12 kg
Mineral Mixture – 2 kg
Salt – 1 kg
These are the ratio which i am using and getting the positive result also the growth of the goats in farm is very high in almost 8 month kids become adult and acquire the maximum weight. This is the 100 kg ratio and may be used in any amount of fodder preparation.
This fodder must be mixed with kutti in half ratio and given. For example if kutti is 1 kg then mix this  ½ kg fodder. Under the partial stall fed condition hence the almost all nutrients supplied by grazing this concentrate with kutti given twice a day i.e morning and evening 1 ½ kg twice for one goat means 3 kg every day (2 kg kutti and 1 kg concentrate).
Apart from this concentrate green fodder is also very important provide the goats with green fodder every day or leave them for grazing. There are many things to discuss and need to be cover hence i will write every topic in different post this was the only general idea you must stick with to start a goat farm.
7. Minimise risk factors
You have to plan everything properly and one important factor for profit in goat farming is to minimise the risks involved in this business. I have written a separate article on how to minimise the risks in goat farming here. You must read this article before starting goat farming business.