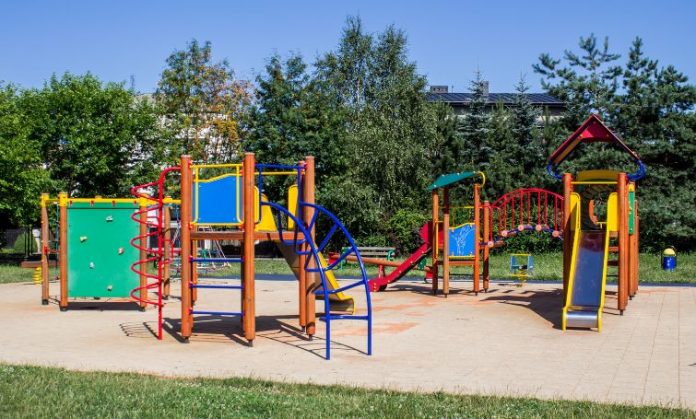 Playground time out in nature is incredibly beneficial for younger children, helping them to have better confidence, wellbeing and motivation overall. Of course, there are always ways to enhance time outside in the playground, including the introduction of early years play equipment. 
Are you considering buying some early years play equipment for your playground? If you are, a great starting point is to understand the different types of equipment that are available. There are many different designs and styles of early years equipment, but most fall into the following categories:
Creative, Sensory & Understanding
Gardening
Imaginative & Role Play
Outdoor Furniture
Physical Development
Let's take a closer look at each category so that you can get an insight into the various types of early years equipment and how each category is able to benefit your pupils:
Creative Sensory & Understanding
Sensory play is vital for children as it helps them to develop their awareness of the world around them, their language skills, motor skills, social skills and cognitive development.
Early years playground equipment that helps with sensory play and understanding comes in a huge range of different forms, but the most common examples are items like; mud kitchens, tuff trays, sandpits, ball pits and textured items like blocks and bricks. Within these examples you will also find mixtures of these kinds of play items, some with storage and others that have multiple uses, which makes for an extremely versatile piece of equipment to suit outdoor lessons and playground activities.
Gardening
Gardening is known to be incredibly beneficial to children, helping them to learn vital skills like responsibility, patience, healthy eating and to care for the environment.
It can also help to reduce stress, enhance sensory and fine motor skills development (which is why garden playground equipment is often also under the creative sensory and understanding category too) and helps kids to develop their science and language understanding.
Some great examples of early years gardening playground equipment are items like; planters, mini beast towers and bug hotels. Many of these items come empty, creating a rich and exciting opportunity for classes to plant and build together, enhancing the playground environment all whilst learning and having fun.
Imaginative & Role Play
Various scientific studies support the importance of imaginative play in young children, which helps with all kinds of different areas of development, such as awareness of the self, language, awareness of time and divergent thinking.
Some great examples of imaginative and role play oriented early years playground equipment include; timber shapes, mud kitchen items, blocks, furniture, play lodges, play shops and hideouts. You are also likely to see various items that highly encourage role play activities, such as car wheel stands and pretend DIY benches.
Outdoor Furniture
Outdoor furniture is great for an early years playground as it facilitates play and learning, as well as encouraging children to interact with their environment. Aesthetically, outdoor furniture also adds visible interest and structure to an outdoor space.
Furniture in an early years setting comes in a range of different forms and can sometimes be purely practical. A great example of this is equipment such as chairs and tables, decorative planters and storage. With items like this, there is still a direct need for them to be sourced from a reputable company because they have to be of a stable and safe build to ensure that they are safe and suitable for an environment where children will interact with them and use them.
Furniture can also encourage play and could be designed as a snuggle den, a play cabin, easel bench or similar, giving your outdoor space a structural element that children can identify for different play purposes.
Physical Development
Growing children are encouraged to do around 60 minutes of moderate to vigorous activity everyday, as well as various activities that encourage the use of different muscles, physical skills and movement.
The playground itself encourages movement, but the addition of different early years playground equipment helps to encourage active play, climbing, balancing, swinging, crawling, reaching and more. 
One popular equipment option in this category is balancing equipment like balancing logs, crossing poles or planks. More elaborate pieces like climbing towers incorporate a range of features such as; swing sets, climbing grips, climbing nets, slides and crawling tunnels. You can also combine items like bridges, tunnels and freestanding climbing frames to create your own mini assault course.
How Will Your Perfect Early Years Playground Design Look?
As you can see, there are so many options when it comes to early years playgrounds, and filling them with functional, fun and safe equipment is a great idea all round. The key is to use a trusted playground equipment company who abides by all safety laws and creates excellent apparatus designed to last.
With the right layout and design, your early years playground will be an incredibly fun, exciting and aesthetically pleasing outdoor space to benefit year after year of young pupils as they grow and develop in your care.