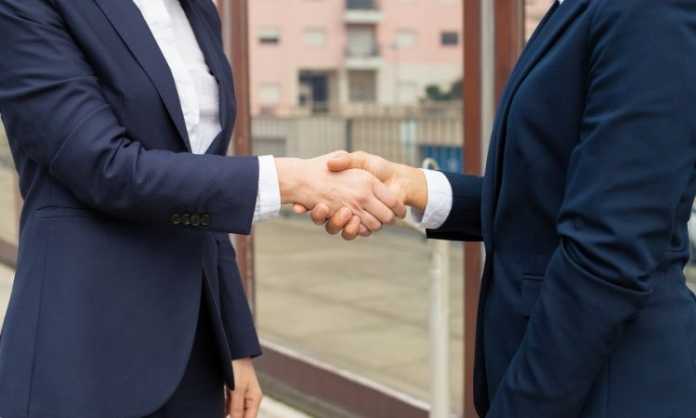 Managing employees can be a complex task, especially given the seemingly labyrinthian regulations that come along with hiring employees, fielding complaints, and ensuring the company is not violating labor laws. Small business owners typically perform all that work themselves, but as businesses grow and thrive, this becomes impractical.
Read on to find out about a few of the signs it's time to hire an HR professional to help.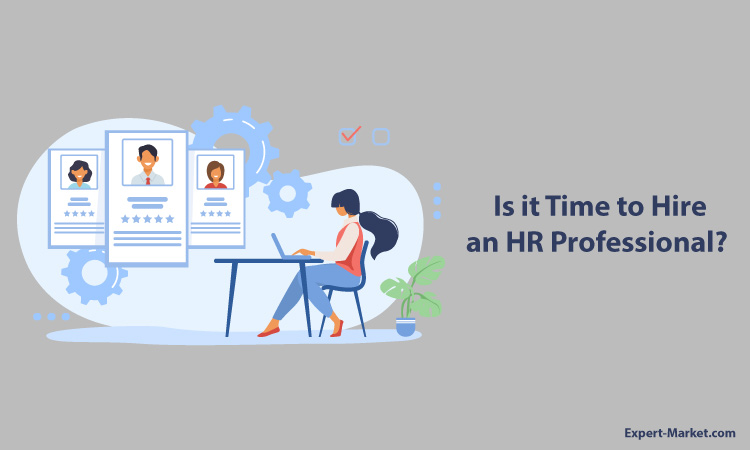 There Are a Lot of Employees
There's no hard-and-fast rule regarding how many employees a company should have before business owners hire HR professionals. Some experts say it's necessary for any business with more than 50 people, while others place this number much higher, at around 100. It's usually better to aim for hiring an HR manager when the company reaches 50 employees, as this is the magic number when it comes to applying many state and federal regulations.
As a general rule, when the employees start to specialize in different functions and dedicated managers become necessary, it's usually best to hire an HR manager as well. Business owners who want to know about all their options can learn more at leadershipall.com.
The Business Is Expanding
HR managers don't just help business owners avoid problems with their existing employees. They can also facilitate job searches, ensuring that applicants are a good fit for the company before they're even hired. This is especially important when small businesses expand, as having the right talent on board early on in the company's expansion will set it up for success.
Time Is Wasted on HR Tasks
Business owners and high-level managers at small companies often divide HR tasks like hiring, training, conflict resolution, terminations, and others among themselves. If managers are spending more time dealing with HR problems instead of focusing on their areas of expertise, it can cost the company.
In this case, it's always better to hire a professional who knows the ins and outs of human resources to make it easier to optimize workflow and focus on the bottom line.
Business Roles Are Becoming Specialized
As companies grow, general employees tend to take on more specialized roles. Those who used to have the time to tackle minor HR problems alongside their normal workflow may find themselves overwhelmed, or they may not have the skills and experience required to perform more specialized tasks. At this point, it's a good idea to hire a specialist.
At small companies and start-ups, it's relatively normal for employees to focus on multiple fields. Employees develop more specialized skill sets as businesses grow, though. Once the company has enough employees and cash flow to justify hiring an HR professional, it will free up time for these newly specialized employees to focus on what they do best.
Need to Find New Talent and Nurture Internal Development
Growing companies need to hire reliable talent and fill new positions. HR specialists are experts at recruiting qualified job applicants, screening applicants, and ensuring that new employees will be able to thrive given the company's unique culture.
Relying on recruiting consultants or, even worse, screening applicants by hand can leave business owners feeling overwhelmed and frustrated and decrease the chances that they will wind up with the right person for each job. The right HR experts will get to know the company and its values before seeking out or vetting job applicants. This will free up business owners' and managers' time, while simultaneously improving the chances that new hires will be a good fit.
HR professionals know how to nurture current employees. They can assist with setting goals, managing benefits, improving internal processes, tracking vacation time, reviewing performance, and more. Business owners whose companies are growing fast don't have the time to take on all these mundane tasks themselves, nor do they have the specialized experience to improve internal development and nurture employees' potential.
The Risks Outweigh the Benefits
As a business scales up, it becomes more exposed to potential problems in its workforce. This increases the risk of mismanaging HR tasks or losing track of important records, which can have serious legal repercussions. Plus, not all business owners have an intimate knowledge of state and federal regulations like FMLA and Affirmative Action, which can place the company at further risk of legal problems.
All businesses are subject to state and federal HR regulations, but these regulations become stricter as companies hire on new employees. In most cases, the magic number is 50. Companies that have more than 50 employees are legally obligated to follow state and federal regulations lie FMLA and Affirmative Action. It's far less expensive to hire an HR professional than a defense lawyer, so take action now instead of waiting until things pile up.
It Would Make the Company More Money
There are a few factors that influence whether hiring an HR professional will have a positive impact on the company's bottom line. Business owners should evaluate how much time they are spending on managing personnel and balance that against the potential for growth if they could focus on revenue instead.
They should also consider things like high employee turnover rates, which are often a result of poorly formulated HR policies, inability to choose the right job candidates, and lack of positive workplace culture.
In all but the smallest startups and niche businesses, hiring an HR expert will provide an excellent return on investment in the long run. These experts know how to nurture a positive workplace culture that creates a perfect environment for employees to succeed. Happy employees are better at their jobs, which means they'll be able to work more efficiently.
Each manager will be free to focus on his or her area of expertise, while the HR team does what it does best by resolving internal disputes, ensuring employee satisfaction and productivity.
The Bottom Line
HR managers don't just hire and fire people. They also help to prevent and resolve employee conflicts, keep track of records and documentation, and ensure a company's compliance with labor laws. Any growing company can benefit from the expertise held by HR personnel.