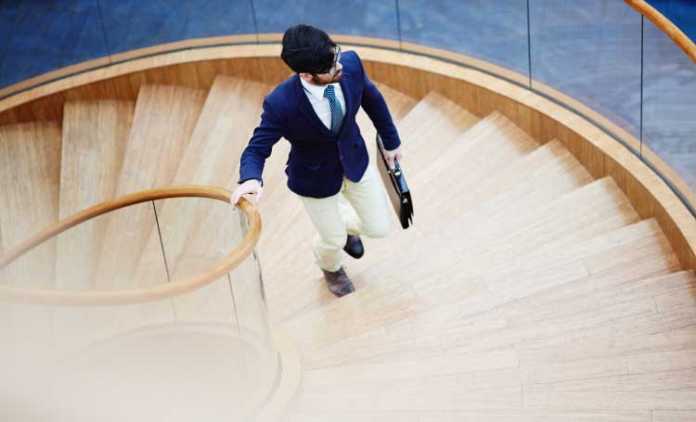 The IT (Information Technology) industry is one of the fastest-growing industries in today's digital age. In this environment, companies need skilled workers to embrace change and keep up with technological advancements. Getting a job in IT requires theoretical knowledge and some practical skills, which are confirmed by certifications.
Many IT professionals pursue IT certifications to enhance their careers. IT certifications are necessary because they let employers know that you have demonstrated some knowledge in a specific IT field. There are many different entry-level IT certification programs available, and each one is meant for various levels of experience.
IT certifications are a popular way to get your foot in the door of IT professions. They allow you to show that you possess IT knowledge, experience, and a keen interest. IT certifications can make or break your career, so it's essential to choose wisely when deciding which IT certification is best for you. This blog will discuss what IT certifications are, why they're important, and provide some information on the top 8 entry-level IT certifications that would be good for starting your career in IT.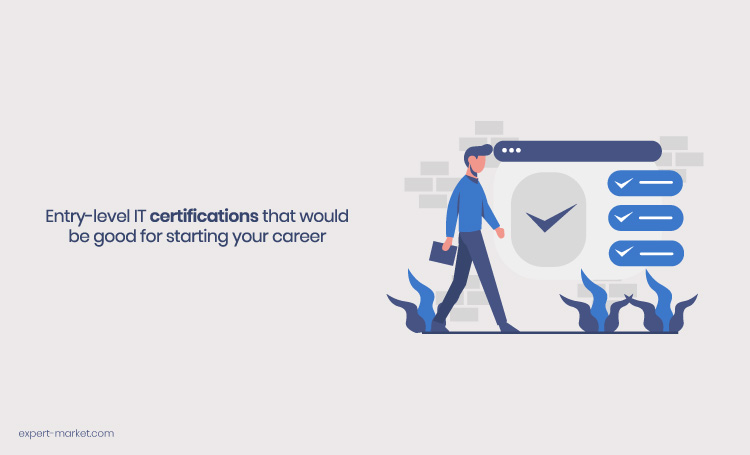 Importance Of IT Certifications
IT certifications are qualifications that an IT professional can earn to demonstrate their knowledge or ability in a specialised area. IT Certifications have become increasingly important, as they help IT professionals prove their abilities and boost their career prospects.
IT certifications prove your practical experience, which makes them invaluable for your resume when applying for jobs or promotions within your company. It also allows you to compare yourself with other IT professionals who work at different companies worldwide.
In addition, pursuing an IT certification increases both job security and salary potential since employers know that it takes immense hard work and dedication to achieve each certification. Professional Courses will help you pursue your goal by acquiring proper certifications.
With the objective of each credential to validate one's knowledge and expertise, the importance of IT certifications are:
Improved job opportunities
Better chance for job retention
Career advancement
Establishing professional credibility
Competitive advantage for organisations
Updated to the current trends
Networking opportunities
Top Entry-Level IT Certifications
One of the many advantages of earning top-paying IT certifications is that they may help you improve your resume and increase your chances for employment. In the IT sector, formal education and experience are unquestionably vital qualifications, yet certifications demonstrate to employers how skilled you are and what talents you have.
The eight best entry-level IT certifications that can help launch your career through Professional Courses are:
Certified Information Systems Security Professional (CISSP)
Certified Ethical Hacker (CEH)
Cisco Certified Network Associate (CCNA)
Cisco Certified Technician (CCT)
CompTIA IT Fundamentals+ (ITF+)
CompTIA Security+
CompTIA Network+
Microsoft Technology Associate (MTA)
1. Certified Information Systems Security Professional (CISSP)
The International Information System Security Certification Consortium (ISC)2 identifies the CISSP as a globally recognised symbol of excellence in cybersecurity, demonstrating individual abilities to design, implement and manage some of the best security programs.
The CISSP from (ISC)² is a prominent certification in the IT industry that verifies your competence in protecting an organisation's network. The accreditation highlights technical skills needed to succeed in cyber threats and develop and maintain information security programs for organisations. Many positions require this certificate, like those of security analyst, IT auditor, or information security analysts, among others.
Candidates must have a minimum of five years of paid work experience in two or more of the eight domains of the CISSP CBK (Common Body of Knowledge). A four-year college degree or regional equivalent or an additional credential from the (ISC)² accepted list will suffice for one year's worth of required expertise.
CISSP certification covers eight domains. They are:
Security and Risk Management
Asset Security
Security Architecture and Engineering
Communications and Network Security
Identity and Access Management
Security Assessment and Testing
Security Operations
Software Development Security
2. Certified Ethical Hacker (CEH)
The CEH certificate aims to equip security engineers with the skills and information needed to detect, analyse, and address current device problems using different penetration testing techniques. CEH certification provides professionals with a better understanding of cybersecurity tools by teaching how criminals use these same instruments against companies in ethical hacking contexts.
You must have two years of job experience in a security-related field. Before taking the exam, you must first complete an EC-Council authorisation and submit a CEH examination eligibility application.
The three levels of Certified Ethical Hacker certification are core, advanced, and expert. In addition, the knowledge each candidate will earn through pursuing the CEH certification includes skills in Information Security Threats and Attack Vectors, Attack Detection, Attack Prevention, Procedures, Methodologies and many more.
3. Cisco Certified Network Associate (CCNA)
The Cisco CCNA certification is for people who want to learn the fundamentals of networks, IP services, IP connectivity, network access, automation, programmability, and security. Although it's a challenging course and exam, obtaining your CCNA certification is essential if you want to advance your career with additional expert certifications.
The Cisco Certified Network Associate (CCNA) certification is intended to "cover a wide array of fundamentals based on the most up-to-date technologies, software development abilities, and job roles." It's an entry-level credential that will get you up the ladder on the essential IT concepts for your career.
Companies will hire Network Engineers who are CCNA certified, regardless of expertise, as long as they have the required knowledge and skills. Some of the modules included in the CCNA credential are:
Introduction to Networks
Routing and Switching Essentials
Scaling Networks
Connecting Networks
4. Cisco Certified Technician (CCT)
Preparing for the Cisco Certified Technician (CCT) certification is a great way to show employers that you have an in-depth knowledge of networking and system devices. You'll start by learning both routing and switching or data centre technologies, depending on your choice.
There are no prerequisites to obtaining these badges, but you should be familiar with the subject areas before attempting any tests.
5.CompTIA IT Fundamentals+ (ITF+)
CompTIA IT Fundamentals+ is a certification designed for beginners in IT or those who want to change career paths. The exam tests your foundational knowledge about the functions and features of common operating systems, establishing network connectivity, security best practices, and how to identify common software applications.
The certification exam includes networking, IT concepts, infrastructure, terminology, applications, software, database foundations, security, and software development. It also includes basic IT skills and expertise, including standard operating system features and characteristics and classifying typical software applications.
6. CompTIA Security+
The CompTIA Security+ certification exam assesses whether the successful candidate has the knowledge and abilities to evaluate an organisation's security function and offer recommendations for effective security solutions. It validates understanding of relevant laws and regulations and manages hybrid environments such as cloud, web, and IoT with a thorough grasp of applicable governance principles.
Earning your CompTIA Security+ certification will provide you with the skills to enter a technology career, making it an ideal choice for IT specialists who are just entering their careers. This entry-level security certification is suited for network and system administrators and junior auditors or consultants looking to enhance their cybersecurity knowledge.
CompTIA Security+ requires no prerequisites, but it is advised that you have at least two years of IT administration experience with a focus on security and hold the CompTIA Network+ certification.
7. CompTIA Network+
The CompTIA Network+ is an entry-level certification covering networking concepts, troubleshooting operations tools, and security, and IT infrastructure. The certificate is designed for junior network administrators, security consultants, and network field engineers with at least 9 to 12 months of experience in the industry, but it is not mandatory.
The CompTIA Network+ certification exam measures your understanding of network infrastructure management and maintenance, networking implementation and design, and network security. If you know you want to work closely with your IT network, this is a well-known and sought-after credential that distinguishes you from other fresh prospects.
8. Microsoft Technology Associate (MTA)
The Microsoft Technology Associate (MTA) certification program includes several entry-level beginner certifications in IT. It includes topics such as mobility, JavaScript, Python, HTML and HTML5, CSS, networking, operating systems, Windows Server Administration, security, databases, and development.
For those wanting to pursue a career as a systems administrator, the MTA (Microsoft certification) would be an excellent stepping stone. It has no further requirements and provides essential technological knowledge.
To Sum Up
IT certifications provide an in-depth and basic overview of their respective fields. Candidates who are beginners or looking to change careers can choose from a variety of entry-level IT certifications that offer the best fit for them. These pose the best pathway for building your IT career with a strong foundation.