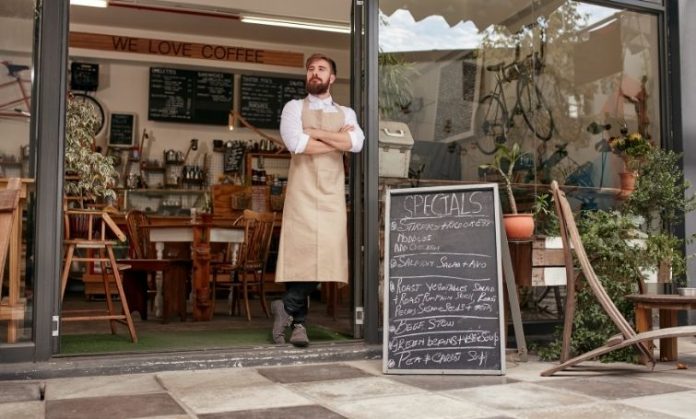 Starting a food business is one of the most popular ways to make money and for many good reasons. First, food is an essential need, and second, everyone loves to eat different food items. You can always resist the urge to buy unnecessary things, such as the latest mobile phone model, but you can never hold out against hunger. That's why it's believed that the food business remains one of the most profit-making sectors.
If you're running a restaurant or any food establishment, you probably know how difficult it is to gain an advantage over your competitors. Every day, there are new trends and developments that draw people's attention. So, how is it possible to stand out among others in a continuously growing and fast-paced industry?
Fortunately, there are plenty of exciting and fun ways to put your food business on top of your competitors. All you need to do is willingly invest your time, money, and effort, and you'll gain loyal customers that last a lifetime.
If you're looking for other ways that can make your business stand out, you're on the right page. In this content feature, you'll learn some of the most creative and effective tactics that'll help you gain a competitive advantage against your competitors.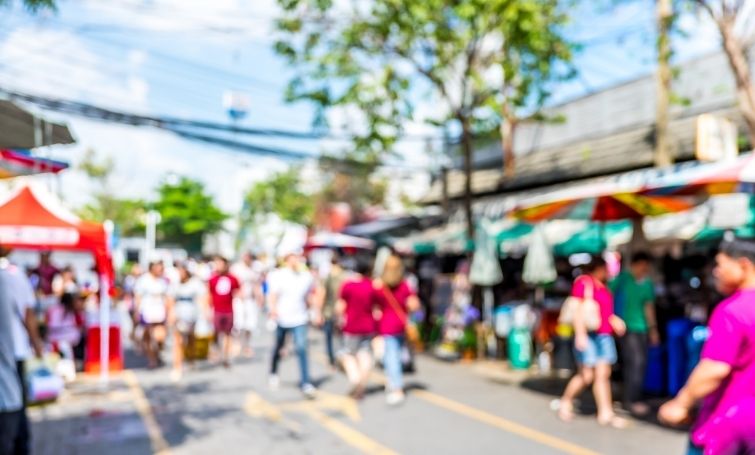 Invest In Creativity
Competition is continuously growing in the food and beverage industry. New trends and advanced technologies keep coming every single day. And the best way to address the situation is to keep your creativity flowing like a stream.
Creativity is one of the most crucial elements in food entrepreneurship. If done correctly, people will notice your food company's creative pursuits, speak about them, and keep on visiting your spot. So, how will you make your food business embrace creativity?
There are plenty of ways you can tap into. However, it'd be best to start with small things that drive customers' experience and attention. It could be your menu, utensils, tables and chairs, and the like.
For example, if you own a coffee shop, you can transform your plain coasters into something creative. If you want to learn more, you might want to see how personalised drink coasters Stickeroo and the like may improve your customers' coffee dining experience.
Show Behind-The-Scenes Content
Showing your behind-the-scenes (BTS) is one of the most powerful ways to attract and engage with your target audience. It presents the human side of the business, particularly to the people behind the curtain.
Here are some types of BTS videos you might want to consider:
Promotional – It allows you to introduce your brands realistically. You can share how your customers enjoy your food discreetly to remain unbiased.
Day-By-Day – This type allows you to foster strong connections with people by sharing the usual business operations, such as how food is being cooked and prepared inside. The video may also include some stories about the people working for you.
Case Studies – In this type of BTS video, you inform your customers how your business continues to grow by presenting data about sales, and others.
Company Culture – This shows how you treat and appreciate your employees and customers. Plus, it's a great way to present the story of your business to attract people and encourage them to do business with you.
On top of that, always remember to be as natural as possible when creating BTS videos. Additionally, avoid making unnecessary edits that could make the video look like a scripted version.
Join Community Events
Participating in community events is an effective way not only to win against your competitors but also to promote your brand. You may take part in local food fairs and festivals where you can showcase your products at a lower price and offer some free samples to garner the attention of event-goers.
In addition, it's a good idea to participate in live cooking events that let you share your expertise with many people when it comes to preparing good food. Nevertheless, it'd be best to have a partner when presenting your food. You can collaborate with well-known wine producers, cookbook authors, famous chefs, and cookware shops.
On top of that, you may host a local charity event to show people that supporting your business would also support others in need. This is a good strategy to encourage people to trust and be loyal to your brand.
Promote Your Food Business' Brand On Social Media
As a crucial part of your company plan, social media is one of the most effective strategies to promote your food business and make it stand out in the crowd. It allows you to build your brand and reach your target customers effectively as long as you know how to do it right. Otherwise, all your time, money, and effort will be in vain.
That being said, you might want to consider some helpful tips below to improve your social media marketing:
Share Images – This is an effective way to entice and fuel the appetite of your target customers. Post the best picture of your delicacy on different social media platforms. You can capture your establishment's great moments as well.
Create Contests – This is another way to engage with your followers effectively. Let them join a contest and reward them with valuable prizes, such as free meal tickets, discount coupons, or gift certificates.
Create Poll Campaigns – Let your customers know that their voice is important by creating a poll.
Be Consistent – Consistency is an important element in social media marketing. If you're consistently posting campaigns, photos, and videos, people will remember you better, and your brand will stick to their minds.
Final Words
The food and beverage industry is said to be one of the most profitable sectors across the world. It's no wonder why many people want to start a business that focuses on food. Yet establishing a food business will not be easy, considering the intense competition out there. So, you have to find a way to stand out against your competitors.
If you want to set your business apart from others, consider the following tips and strategies discussed above. These include being creative, producing behind-the-scenes videos, participating in community and charity events, and taking advantage of social media.
Above all, don't forget to offer the best food and service to ensure that your customers will keep coming back for your menu items and presentation, as well as commendable service quality.