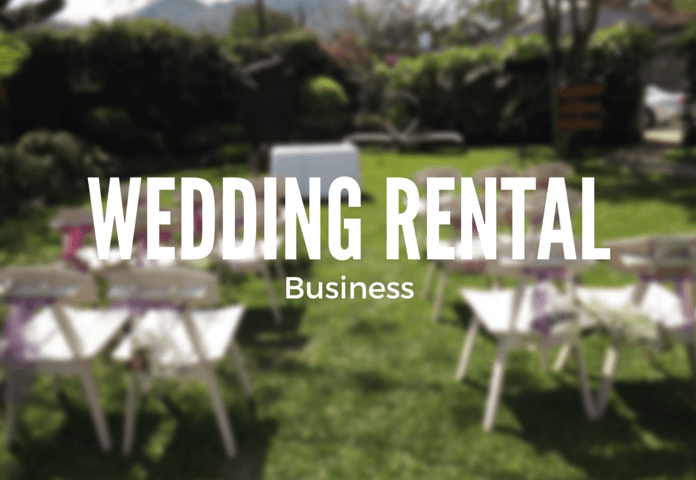 There are lots of business ideas comes in mind when we talk about wedding like wedding rental business, wedding supplies, catering, wedding planning business, etc. A wedding can be described as a most important occasion in everybody's life. No one can deny this fact. Since a wedding is the very important occasion of the life, everybody wants to make the occasion look beautiful and grand.
People try to spend a lot of money when it comes to the wedding they spend more money compared to any other occasion of the life. Depending upon social status, people try to arrange the wedding as grand as they can. To arrange the wedding in the grand way to make your business successful you must join a wedding planner training course in which you will learn everything in detail..
Wedding equipment suppliers can help in making the wedding a grand one by supplying all luxury and non-luxury wedding items at an affordable price tag. You should get in touch with the wedding planners and ask them about general items that they arrange on rent for a wedding. In this wedding rental business you need to create a warehouse where you could store all these wedding equipments.
What are wedding items that people try to get them from these suppliers?
If a supplier fails to supply all the equipment then it is hard for him to survive in the market eventually he will end up with huge loss of money. The supplier should keep stock ofbelow items to meet the demand of wedding organizers; this is what helps them to be a successful in wedding equipment rental business.
Decoration Items: Decoration in the primary part of the wedding, without decoration we cannot make the wedding look beautiful. Here you need to provide items like balloons, flowers, curtains, and couches for visitors. You should be able to offer your customer good decorator who can design beautiful wedding stage. He uses lots of flowers to decorate the stage. You need to make sure you offer professional designers services to your customer.
Wedding tents rental, wedding arch rental, etc are the items which has very good demand trends for this wedding rental business.
Catering Items: After the decoration, people always look for the best food cooked by professional along with wide varieties. People generally expect a lot of food items, that too served in most beautiful way. You need to supply beautiful food plates, glasses, cups, or another cooking vessel to your customer so that he can make visitors feel happy. Professional cooks can do the miracle with their hands when it comes to cooking, so offer your customer the best chef. As a wedding equipment supplier you need to remember that decoration and catering play very important for visitors to declare wedding as the grandest wedding.
Photography: Professional photographers catch the memorable moments of the wedding. You need to offer a professional photographer with good photography skills along with high-end DSLRs. Additions lenses help a lot to snap the wedding moments in most beautiful and elegant way.
Tent, Chairs, and Couches: For an outdoor wedding you need to supply tents. You should also supply enough chairs which are well decorated with the perfect chair covers. For special visitors, you can offer couches.
Musical Items: Equipment like music system, speakers, enough lighting for disco at the venue. DJ is a must for a wedding in present lifestyle. Try to offer all DJ-related equipment to make your customer happy.
Soft Drinks and Coffee Machine: Visitors expect these two things the moment they enter the venue. You need to supply drinks like water, coffee, tea and soft drink to them before they ask for it.
If you make your customer happy by supplying all wedding equipment on time then you will be best wedding equipment rental businessman.