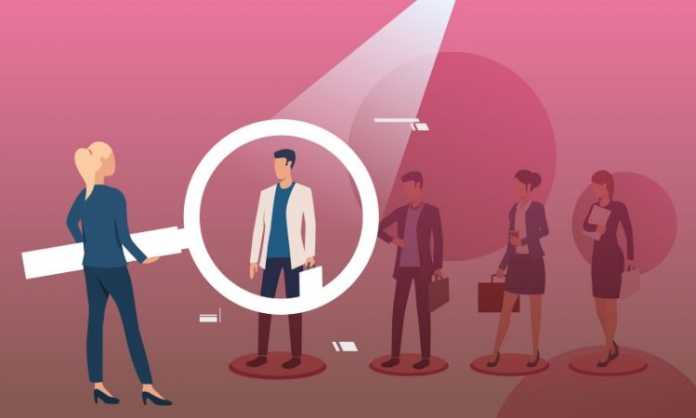 An on-demand employee is a staff member employed by companies using on-demand services. These organizations use workers that cater to the services of customers when they need it. One example is taxi services; customers hire a taxi using a mobile application to help them travel.
But drivers may be on standby if no one books their services. On-demand business models present different and several benefits to companies. Here are ten of those advantages.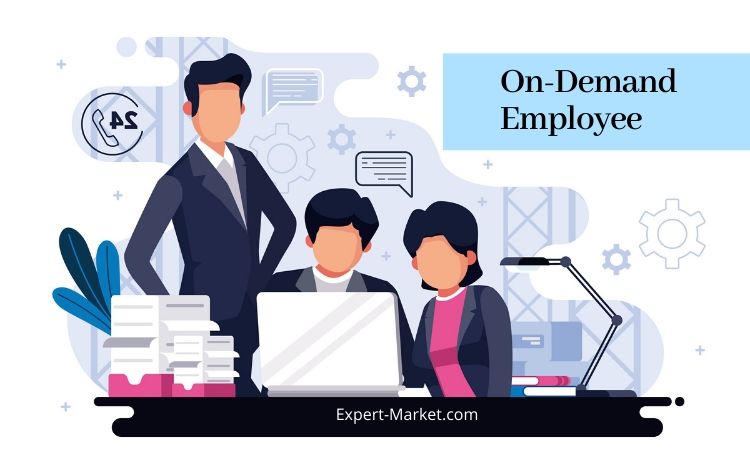 Caters to Different Employees
The on-demand economy brings different benefits to temporary and permanent workers. Employees can be their bosses, so to speak. These individuals may also work at the hours they choose.
Businesses may take advantage of these employees. Many on-demand workers have highly flexible schedules. Employers can call on different staff members to handle various tasks. Managing these employees may allow organizations to reduce payroll overheads. Companies may also take advantage of the possibility of broadening their offered services and target audiences.
Firms looking for on-demand staff may seek workers like the:
Freelance agent
Casual earner
Multi-taser
Employers may also find workers looking for additional jobs. For example, an individual has a full-time job, but the pay of the 8-hour job might not be enough to cover all expenses. That person may look for a part-time job to help with the expenditures.
You can use on-demand staffing to help broaden your reach. The part-time staff member may work late in the evening to cater to customers that may need your services at night. So, you can announce to the world that your business can now provide to clients demanding your products or services after regular business hours. 
Enhances Profit Opportunities
Next, increasing brand reach may also help improve opportunities for additional profit.
Increasing your business' hours of operation helps you cater to more customers than before. For instance, you might think of starting a restaurant. At first, your food place might only open from 11 am to 9 pm. Your business stops earning revenue once you close the restaurant for the day.
Your customers might still be looking for tasty food after 9 pm. Opening your services even after your place closes might help you satisfy your customers' cravings. After all, more customers mean more profit for your business.
Also, restaurants aren't the only businesses that can take advantage of on-demand employees to enhance profit possibilities. Other sectors that can benefit from these staff members include:
Graphic design
Taxi services
At-home care
Courier services
Pet-walking services
Convenience store deliveries
Low Employment Barriers
Many on-demand tasks require minimal expertise and training requirements. For example, employees handling grocery delivery services might only need to know which item to buy and how to drive a vehicle.
Thus, this scenario helps lessen the barriers needed for successful employment. Several jobs still exist that need high educational attainments like doctors and engineers but not all professions require a high educational degree.
So, your business can broaden your range of potential staff members to join your operations. Hire possible employees that can handle simple tasks. In turn, your business can save money from hiring experts that demand high salaries. It doesn't mean that you're going to give low salaries to your workers. Instead, make sure to offer pay equivalent to the work done by your staff members.
Also, this high demand may lead to positions filling up quickly. Posting job applications for on-demand employees might make you see positions filled in as short as a few hours. While it may seem like a problem, it's still a "good" hurdle. It's because of people wanting to become a part of your business.
In comparison, other organizations find it extremely challenging to find the right person. Conversely, start looking for on-demand workers, and you'll see positions filled in soon.
Remember, the faster you gain more employees for specific tasks, the quicker you can start catering to more customers.
Less Employee Competition
The rising demand for gig-style employment lets employers offer a sustainable cushion of income for on-demand staff members. Before, people might do a mad dash to companies to submit their resumes and CV's. This event may happen after graduation season ends.
Now, your potential workforce may not need to compete with other individuals for them to get hired continually. Different hiring channels are now available, thanks to technology. You might even open a hiring platform with the help of mobile apps.
For example, dedicate a page on your app that allows interested individuals to send their applications through their mobile gadgets. With many people now owning smartphones, it can be easy to submit an employment application using these devices.
Also, it adds convenience to your potential employees because they no longer have to travel far distances to reach your business establishment.
In turn, you can generate happy and satisfied staff members once you take these individuals as full- or part-time employees. Take note, content members of your workforce may help you make more satisfied customers. Furthermore, the more satisfied clients you acquire, the more your business profits.
It's akin to a positive chain of events but it may all begin by lessening the competition during the hiring process. Initializing an on-demand hiring channel may assist in this goal.
Higher Employee Satisfaction
Again, a happy and content workforce may help you generate better business results. Employees are people, too, and different individuals have varying work preferences. You might hire staff who likes to be independent instead of people trying to check their work all the time.
You may bring that goal to your on-demand staff. Let your employees work at their pace using the training and tools you provide. In return, these individuals won't find their patience tested while completing tasks. Content employees may bring about satisfied customers.
Now, imagine a workforce that always frowns. The projected negative energies can become contagious. Your clients might decide to choose other companies in the industry because of rude or unhappy staff.
On-demand employees who have the flexibility and freedom to work without close supervision enable them to relax while doing their tasks. In return, these professionals develop better work ethics, which may lead to more celebrated job performances.
Streamlined Staffing Solutions
Of course, it doesn't mean you should become complacent about managing your workforce. Thankfully, on-demand staffing solutions exist to help you manage your staff members. 
Use desktop and mobile software to help keep track of different employees and their tasks. For example, use a reliable system to help you know the current locations of your taxi drivers. That program might also offer additional features to help your business improve and sustain employee performance. For instance, your staff members might take long breaks, or might not be following business guidelines.
The software may help you reprimand employees who fail to meet the company demands.
Your business can use on-demand staffing software to help manage your full- and part-time workforce better than before. Consider using an app with a streamlined user interface. A simple design may help administrative users take advantage of useful features even if they're not tech-savvy individuals.
A straightforward interface also helps hasten specific business processes. For instance, your HR manager might view, edit, and delete employee profiles with a few button presses.
As a bonus, the use of a streamlined on-demand staffing system makes your company more Eco-friendly than before. It lessens the use of the pen-and-paper method, thereby reducing your biological wastes and carbon footprints.
Cloud-Based Solutions
Technology can help various businesses with their on-demand staffing solutions. One technology to note is the cloud.
Using on-demand staffing applications may do more than help you search for trustworthy employees. These apps might have features that help streamline several tasks over a cloud network. A few of these functions include:
GPS tracking
Task management
Worker payment systems
Analytics reports
Digital receipt creation and document storing
All the information gathered from using the app will go to the cloud. Administrative users and other notable staff members of your organization can access their relevant details on any compatible device. Also, you can access data regardless of your current location, as long as you have a stable Internet connection.
Your on-demand staff might also use the same software to check booked services and withdraw payments. For example, a grocery delivery person might use the app to ensure they buy the right items from the store. Once your staff completes the request, they can withdraw their pay from the app.
Again, it leads to employee satisfaction, as your staff member might need extra cash as soon as possible. So, it reduces situations wherein on-demand workers need to wait for paydays before they can obtain their salaries.
Reduced Costs
Looking for potential employees from employment agencies might be an expensive endeavor. Startups might find it challenging to spend additional monetary resources on hiring extra staff members.
Instead, choosing a convenient channel to hire on-demand employees might help businesses save money. Training and other expenditures might also be reduced thanks to the channel you want.
At the same time, the efforts of Human Resource (HR) managers in pre-screening workers become reserved for selecting employees for demanding jobs. Thus, your managers can spend more of their time in dealing with other essential tasks.
Furthermore, hiring an on-demand workforce lets you employ experienced individuals upon their arrival. Training sessions may be reduced, which also means your company doesn't have to allocate extra cash for the venture.
Acquire Specific Skill Sets
Many companies exhaust their resources in search of the right talents to fill the ranks of their existing workforce. It's because these organizations aim to lessen employment costs by searching for individuals who can seemingly do everything. But that may lead to several problems.
First, proper multi-tasking might be a valuable asset for any business. Professionals who can do more than one task at once allow firms to progress faster than before. However, doing several tasks at once may lead to staff burnout over time. It might be excellent at first, but your workforce might feel fatigued and stressed after doing many undertakings at once.
Instead, consider gaining the assistance of on-demand staff for specific tasks. Having skilled professionals work on one or two duties might be better than employing one expert to handle multiple responsibilities.
You might also consider hiring these individuals for part-time contracts. So, you can produce shifting schedules to help your employees avoid potential work fatigue. Besides, if you see potential in a particular temporary staff member, you might hire that individual for a full-time position.
Prepares the Business for Labor-Intensive Tasks
Many company leaders shake their heads in disarray as additional tasks arrive. While it might be a good sign that the business is growing, labor-intensive tasks without extra hands to help can become a disaster.
Hiring on-demand employees allow you to prepare your business for these situations. One scenario to make as an example is when your company receives a significant amount of product orders. Use the assistance of on-call staff to help you deliver those orders successfully within the deadline.
These staff members may also create an environment where they can participate in a friendly competition among themselves. Competing in a peer-driven community without negative feedback from coworkers helps develop enthusiasm within and outside the workplace.
In turn, this scenario helps build employee-and-employer relations to create long-term work relationships. So, your workforce might want to stay as part of the team for an extended period, which can help lessen the grueling task of searching for new employees.
Conclusion
Your business can enjoy several benefits of using on-demand staff and staffing solutions. Grow your business with on-call employees to help bring more profit to the company. Become one of the industry's most significant strengths with a flexible labor force. Keep these benefits in your mind as constant reminders of what you can achieve with the help of on-demand staff members