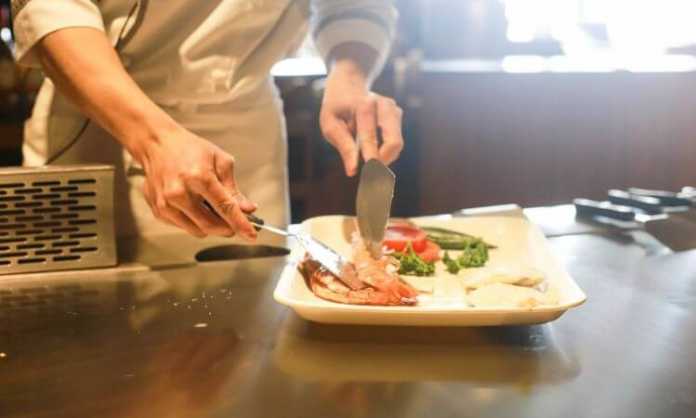 If friends and family gush over the meals you make, you have probably given some thought to the idea of opening your own eatery. Or maybe you've just always had the dream of running a neighborhood pizza joint or deli – or becoming the mastermind behind a renowned Michelin starred dining destination.
Whatever type of restaurant you have thought about opening, there are some things that aren't always obvious from the start, and that can keep your business from ever getting off the ground or hold you back from reaching your full potential.
So, before you start designing a menu or thinking about specials, consider these facts about restaurant ownership that no one really talks about.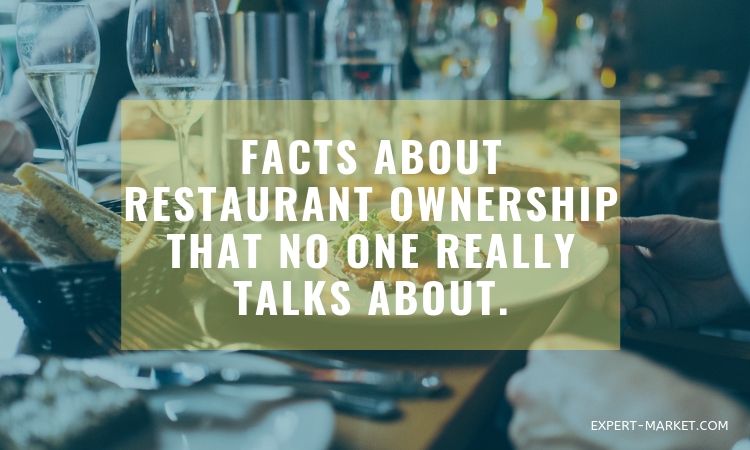 Food is Hard
One of the most challenging aspects of opening a restaurant is designing the menu. You want to appeal to a broad market, but you also don't want to try to please everyone with a large menu containing dozens of options, which makes it harder to do everything well and is more likely to lead to waste.
Even if you have a vision, though, creating a menu involves more than just collecting family recipes and selling them to the masses. Making Grandma's lasagna recipe for eight people is a lot different than making it for 100 or more people in a night.
You need to figure out how to scale up your recipes, access the right ingredients, and train others to recreate the dish exactly the same way every single day, which isn't always an easy task. Great ideas and the ability to cook are only the beginning. You need to understand what your customers want to eat and be able to consistently create a great experience, or your business will fail.
It's Not (Only) About the Food
It's a challenge to nail down a menu and consistently serve great food, but that's merely the tip of the iceberg when it comes to running a restaurant. Delicious recipes are only the beginning. A successful eatery requires business know-how as well; a restauranteur needs to be ready to handle staffing, taxes, payroll, legal issues, marketing, maintenance and a slew of other issues in order to keep the doors open.
You might dream of being at the stove and plating works of art to serve to customers, but the reality is that a restaurant owner cannot spend all of his or her time in the kitchen. You must be prepared to handle the business aspects of the restaurant, or hire someone to handle those things.
Things Will Go Wrong
Ask any successful restauranteur about the challenges of running an eatery, and you'll hear story after story of disasters and near disasters that could have put them out of business. Fires, floods, staffing problems, broken equipment – they've all happened, and no one is immune.
Good business practices and a commitment to maintenance and safety can reduce a lot of risks, but the fact is, things will go wrong. Are you prepared to handle a broken cooler, for instance, hours before dinner service begins? Part of running a successful restaurant is expecting the unexpected, and having contingency plans in place to handle emergencies.
Knowing where you can order commercial kitchen OEM parts at a moment's notice and having the budget set aside for them can get you back up and running quickly when that refrigerator breaks down, limiting losses. Things are going to break, little things are going to go wrong, but when you are prepared to roll with the punches and have a backup plan for the most important facets of the business, you won't fall apart when they do.
You Need to Be Different
The key to any successful business, in any industry, is differentiation. What sets you apart from the other restaurants in the area? You don't want to be just another pizza ship or Mexican place. If you want to draw an audience and keep them coming back, you must offer something different that no one else has.
Do your homework: Who are your ideal customers? What do they like in other restaurants? What's missing – and how can you fill that gap? Those extra touches can mean the difference between getting lost in the crowd and building a loyal customer base.
Although opening a restaurant is challenging, most restauranteurs say that they love the work, and it's worth the challenges. Going in with your eyes open and knowing what you're getting into makes all the difference, and will prevent you from losing money on your dream business.