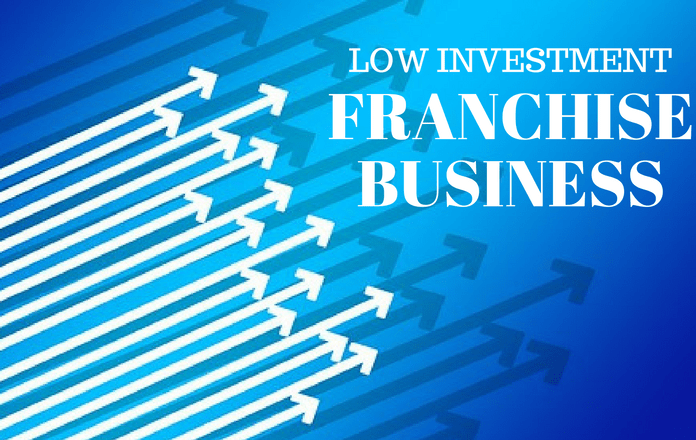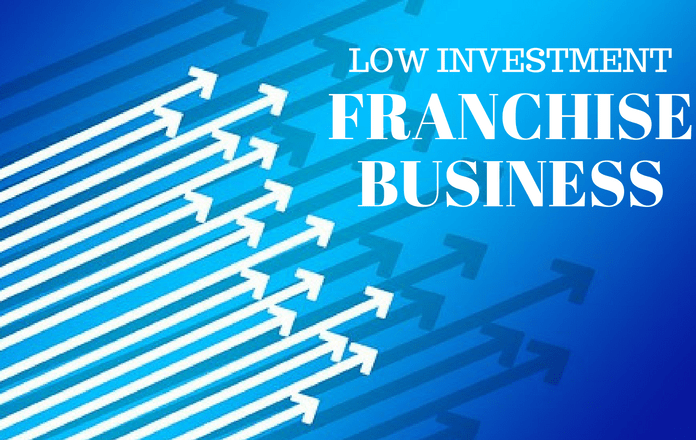 Are you looking for low investment cost franchise business in India? Do you want to setup your own profitable franchise business in India? then you have come to right place! Below are the list of top 10 low investment with very high profit margin franchise business opportunity in India which you should consider for your new venture.
Low investment franchise as a profitable option
Indian economy has secured a significant economic and commercial position among the South Asian regions. As a result various international business houses are considering India as a potential business market and therefore, they are investing in building business in our country. Many of these companies are offering franchises in India to the native business aspirants who can build their own businesses and also help these establishments to strengthen their footprints in Indian market. Plus, numerous domestic firms are also offering the franchise options so that you can help in the economic prosperity of the country as well as support their families by earning a decent monthly income.
If you had been contemplating to start your own business by opening a popular franchise, then here are a few options to be considered:
Royal Enfield Franchise
Who doesn't know about the sophisticated heritage of Royal Enfield that has been making its mark for the last 120 years? If you want a classy and time-tested option to start with, then Royal Enfield is the right way to go. With the rise of population, especially in the urban regions, daily passengers are opting to drive their own vehicles for their daily commute. What can be a better option than riding a bike to reach the destiny without facing a devastating traffic jam? The cars and bikes franchise industry in India has developed to a great extent and there are many two-wheeler companies that are trying their luck but none has succeeded to grab the place of Royal Enfield.
If you are a passionate biker yourself now looking for a bike store of your own, you will have to know how this brand brings the dealership opportunity for you. You will need to have an area of at least 4000 square feet and your total investments are going to vary depending on the shop locality. A rough estimate of the investment is about 50, 00,000 to 1,00,00,000 INR. The monthly gross sale of Royal Enfield in a month is 5 percent in India.
The Royal Enfield franchise business model in India is directed towards helping a new business owner understand the various small details of owning the franchise. They also offer a training program in Chennai and Chandigarh and you can visit their official site to avail assistance in marketing and advertising, site selection and field assistance.
Jawed Habib's Hair Expresso Franchise
If automobile doesn't sound interesting to you, here is another opportunity to start your own business. This brand presently has over 320 outlets in India and they have rose into prominence since 2009 with the launching of "Any cut @99" offer where youngsters are getting their choicest haircuts in exchange of a small price. If you have an area of about 100 square feet and willing to spend about 10,00,000 INR, here is your chance to own a salon that's endorsed and operated by Jawed Habib himself. This investment cost is inclusive of the training and support that you need to run your salon and there are no downsides of this business opportunity. Jawed Habib's Hair Expresso is a widely favoured salon chain and if you are willing to set up their franchise you can call up on their toll free number or contact at the registered head office in Andheri East, Mumbai for query regarding franchise opportunity in your locality.
Archies Gallery Franchise
One of the most celebrated gift stores across India, Archies Gallery has something to offer you regardless of whether it is something grand like Valnetine's Day or something hearty like Mother's Day. There is hardly any individual who has not purchased a gift item or a thoughtfully designed greeting card for the loved ones. Archies Gallery has over 2000 stores across 120 cities in 6 countries and more than 3 million people visit the store for buying cards and gift items every single year.
The affordable pricing and vast range of items under each category has made Archies gallery the apple of our eyes and what's more, they bring to you the viable opportunity to open your own Archies Gallery in your city. You will need to have an area measuring about 500 square feet and an investment of about 14,00,000 INR which include the cost of administrative and miscellaneous cost, interest and security fee, interior designing fee, cost of accessories and electrical setup and first consignment fee.  You will have to contact the franchise division of Archies Gallery head office in Delhi or visit their official website for detailed information on franchise business opportunity in India. It is considered as one of the low cost franchise business opportunity in India with high profit margin.
Tree House Play School Franchise
If you are looking to start your business within an investment of 5,00,000 to 10,00,000 INR, having a playschool for kids can be a profitable venture. A recent trend shows the married educated women in our country are willing to set up their own business in the form of a playschool which is also a sign of women empowerment. Tree House Play School is offering a plausible opportunity with people who are willing to earn a living by supporting the education system. All you need to have is a floor area larger than 1000 square feet at the ground level with an outdoor playing area and you will have to look for educated and trained teachers and cleaners and other required staffs and decorate the interior space in a kid-friendly way.
Though your return on investment is largely dependent on the location, area, marketing and the city where you belong to, you may generate 50 percent profit within a period of 2 years.  You can apply online for franchise in the official website of Tree House Play School or contact their corporate office in Delhi for detailed information on the requisites of taking up a franchise in India.
Fastrack Franchise
Fastrack is a leading fashion brand among youth of today with accessories securing a necessary place in our daily life rather than being a luxury.  Fastrack began its journey back in 1998 and it was present as a subsidiary of Titan until 2005 when it came into being as an independent brand of fashion accessory for youth. If you can invest about 30,00,000 INR for your business, Fastrack is the way to go. Currently having over 125 outlets all over India, Fastrack is a highly regarded brand for helmets, wrist watches, bags, belts and wallets.
A commercial floor area of 800 to 1200 square feet located preferably in a broad boulevard in any of the cities of India is eligible to be transformed into a Fastrack store. The investment amount includes franchise fees, interior decors, security deposits, billing software and miscellaneous expenses.
The location of the store is the greatest factor that determines your return on investment; if you can tactfully manage the business, your return on investment would be about 30 to 50 percent within a period of about 2 to 3 years. The registered office and the corporate office is there to help you for all kinds of assistance or visit the official website of Fastrack or call at the toll free number if you are interested in starting a profitable venture.
Barista Franchise
If you are planning to start a business that offers high return with mid-level investment, then you can look up for the franchise of Barista Lavazza in your city. Established in 2000, Barista is a popular café shop not just in our country but in other regions of the subcontinent including UAE, Sri Lanka and Oman as well. Barista itself is owned by the 6th largest coffee roaster of the world, Lavazzawho owns 46.5 percent of Italian retail market share.
The return on investment is about 20 percent and the break even span can range from 4 to 5 years if proper marketing is done and the outlet is located at a posh area that receives heavy traffic all through the day. You can get the franchise for 6 years and renew it after that if you want. A minimum area of 1000 square feet and an investment of 50,00,000 INR is required to set up the store. You will have to discuss about the details of application for franchise with a company personnel and you can get all the necessary details about store location in the official website. Barista cafe franchise business in India is very profitable.
Kentucky Fried Chicken Franchise
The last decade has seen an enormous popularity of US based Kentucky Fried Chicken in India. The fast food industry in our country is thriving well and KFC is hugely favoured by the chicken-loving folks of our country. So, if you are willing to take your business to a new height, you may approach KFC for taking a franchise.
KFC is a brand you can depend on and it requires no special introduction to the Indian consumers; meaning you will not have to spend your fortune in marketing and advertising. People would automatically be attracted to your franchise as the craze for KFC is multiplying everu single year. You will have to apply online in their official webpage and fill up an application form. Once the application is analysed and agreed upon, you will receive a confirmation email from the business department of KFC.
KFC franchise in India is not considered as low investment franchise in India because the investment for taking this franchise is upto 2 crore and it depends on area and locality. However, it is most profitable franchise business opportunity in India.
Monginis Cake Shop Franchise
If you dream of owning your own business in a low investment, then you may consider taking a franchise of Monginis who has been making its mark in producing lip-smacking confectionary items since 1960. Monginis is one of the most coveted bakery brands in India and the products are produced in the headquarter from which it is distributed to all the franchises in the city. This is also considered as low cost franchise business in India with high return on investment.
Monginis is a good venture to start with and you can gain a high return on investment within a break even period of 2 years. Food products of Monginis are very cheap and as a result people from all social strata can savour the sumptuous taste of these foods. The ideal location for establishing the shop is a busy street with high footprints.
You will have to apply for the franchise in the local registered office of Monginis and to find out more information regarding this, you will have to look up in the official website of Monginis and fill up the form.  You will be contacted by the authorized person will contact you if you are eligible to open a Monginis outlet.
An investment of about 10,00,000 INR is required to start a Monginis store which is inclusive of one time security deposit, franchise fee, interior design, electrical items and royalty fees. A small space of about 250 square feet would be sufficient and you will be able to cover up all the initial investments within 2 years.
Dr. Batra's Franchise
The largest homeopathy diagnosis chain in the world has taken an initiative to open numerous new clinics in India as the scope of medical industry in our country is increasing at a very fast rate. Dr. Batra's clinics offer top class homeopathic treatments for securing a larger client base. This concern is willing to establish over 300 new clinics in the country hoping that the homeopathy industry would grow by 200 percent. Therefore, this is an excellent chance for new business owners and you can get a franchise for Dr. Batra's if you have a floor area of 300 square feet and willing to invest 20,00,000 t0 30,00,000 INR.
It is much preferable if you have a commercial property in a busy locality so that you can reach out to maximum number of clients. Though there is no guarantee on the performance of the franchise units, the return on investment is quite high and profitable and you can expect about 60 percent return within one or two years. You will be assisted in every aspect of setting up the business starting from architectural support to layout design and skill enhancement training. It is also considered as one of the most profitable franchise business in India with low investment as compared to other franchise business in India.
If you are looking to start a most profitable franchise business with relatively low investment in India, then you may go with any of these investments. Each of these establishments has a strong foothold in the Indian market and a group of loyal customers. Plus, you can obtain your investments within 2 years of establishing the business and the support team is also offering all kinds of support to help you build the business. In simple words, it can be said that if you are looking to invest in a venture that would earn you good income at the end of each month, these are the options to go.