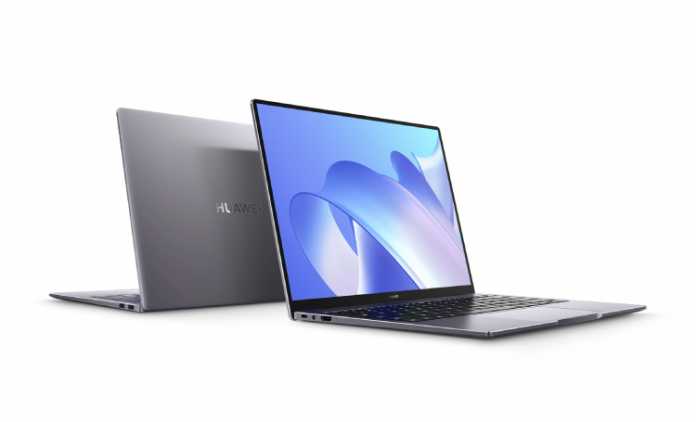 If you're looking for an affordable, high-quality notebook with a sleek design and long battery life then this could be the right choice. The Huawei Matebook 14 offers seamless connectivity so that your devices are always within reach no matter where life takes them! This means unlimited creativity as well – unlocking more productivity from every hour spent on work or play.
Design
The Huawei Matebook 14 is an all-around, multifaceted laptop that can take on any situation. It has a 3:2 aspect ratio and is perfect for designing masterpieces, editing documents, or browsing the web. The screen also comes with an anti-blue light certification from TÜV Rheinland which will reduce eye fatigue so you can use this device in prolonged usage without feeling tired.
Its aluminium-alloy body and sandblasting treatment makes it look sophisticated while still feeling lightweight in your hands. The thinness of this device means you'll be able to bring it anywhere without worrying about getting weighed down or having a bulky computer following along behind as well, which is perfect for those working outside jobs where portability matters most.
Screen
The 2K FullView Display of Huawei Matebook 14 allows you to have a wider viewing area, which brings your screen into the future with its vibrant colours and intense visuals. It covers 100% of sRGB 2 colour space so that every image looks exactly how it should. The brightness is 300nits for crystal clear visibility even when working late at night. And finally, there's an impressive contrast ratio: 1,500:1 means no detail will ever get lost in translation on this display.
Performance
Huawei Matebook 14 packs an amazing punch with its powerful AMD Ryzen 4000H series mobile processors and 8 ultra-sensitive cores that can multitask or create content anytime and anywhere. The AMD Radeon Graphics card makes video editing quick and easy no matter where you are, so there is nothing holding back your creativity.
There are two modes on this laptop. A standard model is a great option for day-to-day tasks, but if you need to get things done quickly then switch over into performance mode and you can easily finish what could be considered most demanding of all work in this instance.
Huawei Share
The innovative touchpad of the Huawei MateBook 14 allows you to control what is happening on your computer with just one tap. You can drag and drop files between devices, share them easily or open a file then edit it later. With this amazing feature, you only need to keep an eye on one device so that you will be more productive than ever before.
Battery
With a 56Wh battery, the Huawei Matebook 14 can last up to 2.5 hours after just 15 minutes of charging. The innovative power-saving technology also enables you never have worry about plugging in again. With its built-in rechargeable cells, the battery can automatically shut off when it is full.
Its 65-watt USB C charger is small enough to fit in any bag or backpack, so you'll always have power on hand. It also supports fast charging for compatible Huawei phones that use Huawei SuperCharge – giving them an even faster way of getting back up.
Conclusion
The Huawei Matebook 14 is a very interesting notebook. And it's considered to be the laptop for everyone today – both professionals and casual users alike. If anyone is looking at buying either their first computer or just want more information before purchasing one, look no further than this particular model by Huawei as your perfect choice given all its features while still being affordable enough so that even those on tight budgets could afford it. If you buy now during the Huawei laptop year end sale, you will get a Huawei CD20 Bluetooth Mouse Swift (Black) and a Huawei CD60 Backpack for free.