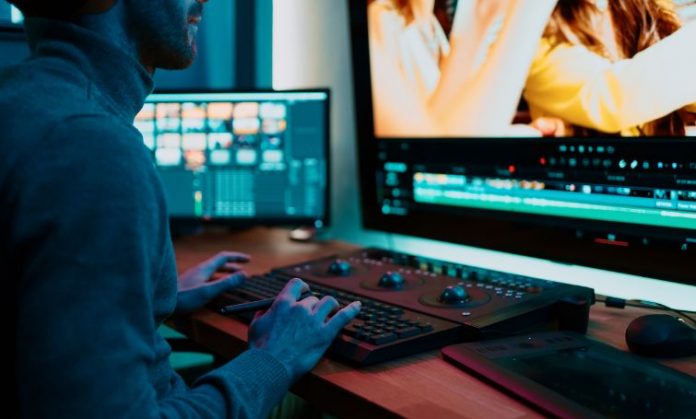 All our special occasions call for a large and heart-warming gathering where we can have unlimited fun together. These gatherings are all about sharing precious moments, valuable gifts, and so much more, making it an unforgettable memory altogether.
However, today, the idea of getting together has changed. We don't always need to be physically present to enjoy any party or celebration. This is a digital age, and we can be virtually present anywhere, and gift them everlasting memories.
Thanks to online video making tools, now we can easily make our presence felt while making the other person feel special and loved.
Here are some most used and popular group video maker tools that are sure to light up your special occasions.
Celebrate
Celebrate Buzz is an incredible tool that makes it easy to create group videos exactly the way you want. Its user-friendly interface allows you to quickly make videos without any hassle. What makes it unique is that all members of the group do not have to sign up or download any app. With just one person creating a link and sending an invite to the rest, everyone can simply click on the link and record themselves. You can then select the best videos and compile them to create a final video. The HD-quality videos and pictures are automatically added to an account, which you can then customize with your own personal touch using music, effects, and more, transforming the video into a stunning final product. After collating and saving all the clips into a final video, you can share it with your favourite people on social media along with sending it to that special person as his most precious gift.
Tribute
Tribute is an ideal platform if you want a good number of people to be contributing their videos to you. The tool is available at just $29 to explore its wonderful features and functionality. You can enjoy an unlimited number of invites and submissions with Tribute, making it a fun video-making platform.
All you need to do is to send an email from the website to the contributors or via text or social media, and they will have the invite with them. After this, the contributors can join the platform to upload their videos. Now you can collate the best ones together and make use of their best features to apply effects and music to the video.
Memento
This video maker tool has been there with us for quite some time now. It has been highly preferred by users because of its ease of use and amazing features. The tool lets you upload and edit videos without any hassles. Another plus about using it is that you can easily modify the video as you like with your favourite music or songs. Apart from this, adding any transition to your video is easier than you think. This tool is available at a subscription of $5.99 a month to $14.99 a month. So, you just need a click to unleash your creative side in the best way.
Vidday
An amazingly smooth tool to begin with your video-making skills. Vidday is affordable and available in very good plans to suit different budgets. It is a perfect pick for short group videos where you can access some really cool editing features available at just $12 for 10 minutes.
The tool comes with a perfect organizational feature to help you keep track of the participants. Further, every basic option like rotating the images, moving and editing the video clips, addition of text and photos is extremely well-planned, imparting a smooth video-making experience. With this tool, you also get the benefit of lengthy videos for up to 170 minutes along with a personalization feature of background music addition, which will elevate your video-making experience to the next level.
Kudoboard
Kudoboard is a very different platform as compared to the traditional ones. It is the digital version of your group birthday cards, which were used to be passed among the teams for the wishes. This time with Kudoboard, it won't be limited to only scratching or scribbling over with pens. You can now upload individually written messages with the help of this tool.
The tool lets you easily add personalized images, GIFs or even short videos. The final product would be a dreamy scrapbook that will have everything in it. This platform offers 10 free posts. To enjoy unlimited posting, you can subscribe for $19.99.
Wave.video
This is a very powerful and user-friendly video making tool, which can help you with actions like making, editing, sharing and even hosting videos. It is a perfect platform for creating both fun and business videos, suiting everybody's unique needs. Another plus is you don't need to be a professional to be on this platform, you can use it easily without much fuss.
Moreover, there is also an educational guide available to help you through the video-making process. You can even share these videos online on social media. So, what are you waiting for? Time to stun everybody with your creations.
Special occasions are special for a reason. It's time to make them unforgettable moments with your video-making skills. Make use of the above-listed tools to create a video that would be cherished for years.