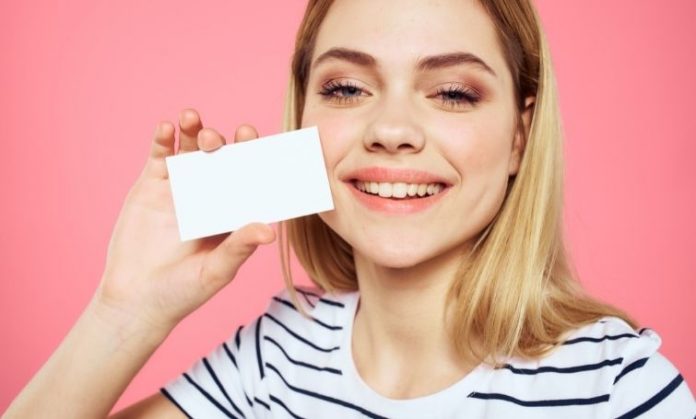 Are you trying to design the perfect business card to show off your brand? Business cards are more than just communicating your contact details. They are also a representation of your brand and are there to spark interest and excitement. With the right design, you can make sure the word spreads about your business.
Designing business cards is not the easiest task in the world. You need to get creative. One way you can do this is through foil printing and embossing. These are both finishing techniques that can make your brand stand out. One common question is; can you combine these two printing techniques to enjoy unique business cards? Let's take a closer look.
What is Foil Printing?
First of all, let's define what foil printing is if you have never seen it before. Essentially, this is a technique that involves using heat and pressure. This allows foil paper to be used on business materials. So, you can use foil printing to jazz up the logo or text on your business cards and make certain parts stand out. The foil adds shine and style, as well as colour. It really can make an impact on lettering or a logo that would be plain and boring.
What is Embossing?
It is also important to clear up what embossing is when it comes to business cards. Simply, embossing is when certain areas of paper or cards can be raised. This is an effect that you are able to see and feel on business cards. Thus, you can add dimension and some interest to your logo or the text. You should also realise that there are debossing processes do, which punches in logos or text.
Can You Combine Foil Printing and Embossing on Business Cards?
If you like the sound of foil printing and embossing, do not worry. You do not have to choose between the two. It is possible to combine both of these finishing techniques thanks to professional print companies. For example, you can check out this type of service at https://www.ipw1.co.uk/foil-printing-and-embossing-london. IPW1 allows their customers to use both of the techniques on business cards, as well as other business materials. This could be just what you need to make sure your design is unique and creates curiosity around your brand.
Is it possible to do foil printing and embossing by yourself? Well, it is not impossible. But, you would need a lot of equipment and experience to make sure it created the right results on your business card. It is a lot easier to use print companies to make sure your business cards look professional. Here are some benefits of combining foil printing and embossing.
Attract Attention
When it comes to business cards, a lot of people make the mistake of concentrating on the basics. In other words, getting their business name down on paper, along with their logo and contact details. They often lack creativity and thought. But business cards are not meant to be boring and just show basic information. They are supposed to stand out, make people interested in your business and attract attention. This is exactly what foil printing and embossing can do. You can ensure that information jumps from the page and looks good. You can be bold.
Create Luxury
Almost anybody can create a business card. Simply, you can have a piece of card and some basic information on it. But, this is vanilla and looks cheap, which is not what you want your business to represent. Your business cards are the opportunity to show what your brand stands for and that you can offer luxury to your customers. Indeed, putting in the effort and choosing foil printing and embossing can show this. Often, metallic colours and sophisticated designs can show your business in a good light and that you can offer a luxurious experience.
Be Memorable
You only get to make a good impression once. This is going to be when you give out your business cards to people whether this is at an event or in the street. From this, they are going to choose whether they want to contact you or purchase your products and services. So, you have to ensure that your business card is not only attractive but memorable too. After all, people receive leaflets and sales pitches all the time. You have to make sure they remember your business. With foil printing and embossing, you can create a design that is appealing and is different from the competition. When you can impress someone, they are likely to contact your business in the future.