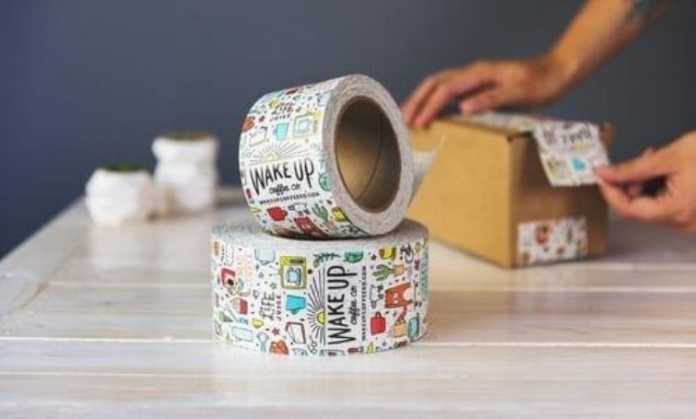 It is a well-established fact that packaging impacts consumer behavior. Numerous packaging characteristics, such as color, style, form, and customization, play an essential part in client retention and, eventually, revenue growth. Building your brand through your official social media and website posts is also critical. Furthermore, if these marketing strategies have succeeded in attracting clients to your company and they place an order, the actual buying process begins. Based on their experiences, the majority of customers return for repeat purchases or spread the word about your company.
So, what factors influence a customer's purchasing decision? The convenience with which you may choose a product and make a purchase is really important. But, when the customer receives the product, it's even more critical to meet that delicate, hidden expectation. much of that depends on the packaging – and here is where custom packing tape can help. It becomes a very powerful part of your advertising right at the customer's doorstep. That impression of bespoke packing tape sticks with the buyer and may help you maintain them. However, there are numerous other reasons to use specialized packing tape.
What is Custom Packaging Tape?
Packing tape, often known as mailing tape, is an important element of your product's packaging. Custom printed packaging tapes are also known as personalized mailing tapes, logo tapes, and custom package tapes since they can be printed with your trademark for marketing purposes.
Customers may believe that they simply rip them out, yet your printed packaging tape has multiple uses. The contrast between a box with branded packaging tape and a box with unbranded tape is immediately noticeable. Switching to custom tape will cost you a bit more money. However, the price difference isn't as significant as you would think.
Branding
Using custom printed tape guarantees that your brand is visible from the moment the carton leaves your factory until it reaches the customer, resulting in increased brand exposure.
Furthermore, with the growth of online ordering and deliveries, choosing custom printed tape will make your business stand out from the competition.
Professionalism
It's important to make a good first impression when working with a brand. When you get a product for the first time, the custom printed wrapping tape promotes your brand and makes a great first impression.
Cost-effective Package
Businesses often avoid custom packaging for three reasons. Pricing, purchase minimums, and the wide range of packaging behavior are some of the things to consider ( tissue paper, packing tape, labels, printed boxes, and more). Fortunately, digital printing has helped to ease the situation.
As it does not involve the use of expensive and many printing plates, digital printing reduces the cost of custom packaging. Custom packaging no longer needs large-scale orders due to the reductions in producing time and labor. Only one roll of custom packing tape can be ordered from the manufacturing company.
Instead of investing in an entire universe of bespoke packaging options, you can mark your customer parcels simply by putting your logo on colorful, eye-catching packing tape. Have you ever observed how Amazon's deliveries are always tagged solely with custom packaging tape? They're the biggest e-commerce company, and all it takes to identify them is a single strip of tape.
Tamper Evident
Among the most major advantages of personalized tape is that it is only accessible within your company. They would have to repackage the box if they intended to steal the contents because it would be obvious that it had been opened. Therefore, it's a great way to check if the package appears to have been tampered with the contents before receiving it.
Traceability
A custom packing tape can also be used to add traceability by printing identification tags on it, based on the industry. This will make storage, sorting, and tracking much easier during the shipping process. You may build your custom packing tape with packaging partners like Tape Jungle, and they even work with cheap fees and quick turnaround times.
Makes an Impression on Others
Among the most obvious ways printed tape benefits your business by allowing you to stand out from the crowd: the more customers who see your logo and brand design, the better. Customers are more likely to return to your business if your branding is recognizable and consistent. It also looks more professional and indicates that you also have an amazing eye for detail and care about the image of your organization. This will increase customer trust in your company and its products.
Instructive
Particular customer instructions can be given by printed tape, notifying the handler that the materials are delicate, need to be kept straight, or need cold storage, ensuring that the product is handled properly during transportation and accepted as well as maintained efficiently on the receiving end.
Boosts Customer Satisfaction
Meeting all of your clients' needs will keep you in excellent standing with them. This is important in all businesses, but especially in the internet market, where company owners do not have the opportunity to contact their customers in person. In this situation, their product and brand represent them, which implies that every element of manufacturing, from packaging to delivery, must consider the customer.
You can count on great feedback from your clients if you need custom tape packaging. High-quality, customized bespoke industrial labels will set your product apart from the crowd.
To create a precise seal, the custom printed tape is composed of the strongest material and adhesive available. This is advantageous since the box will not tear and will arrive in good shape to the consumer.
It is vital to minimize packing costs while preserving quality throughout the delivery process. Using colored tape enables simple identifying of a specific product inside a large warehouse. Custom tape can be a creative and effective approach to attain your goals if you need your products to stand out in a crowded online marketplace.
What is the Best Place to Find Branded Packaging Tape?
Are you willing to take your company to the next level with custom printed tapes? Try bespoke packing tape for your packaging if you want to increase brand visibility and package delivery while saving money and time.
Custom packing tape by Tape Jungle provides you with a multitude of choices when it comes to choosing your packaging tapes.
So, now you have a better sense of what a custom printed tape can achieve for your company. I hope, from now on, you will implement the use of customized printed tape in your business for packaging.