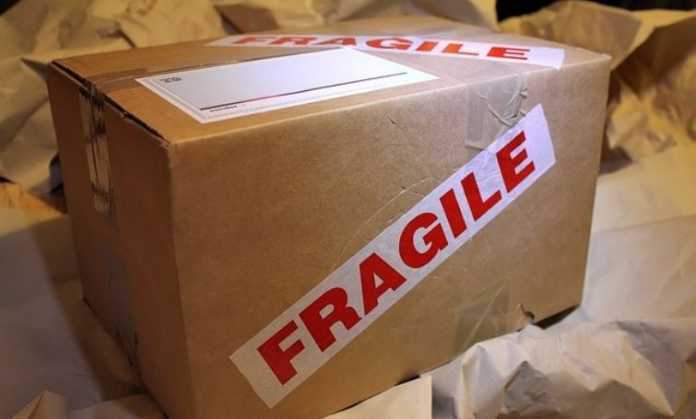 Product packaging is an important part of almost all products that are retailed in today's day and age – whether you think of food packaging, tech packaging, beauty products packaging or just about anything that features packaging boxes, every packaging tool has a purpose and serves a definitive use.
A product's packaging communicates multiple things about the product, its intended target market, its usage, and what it is supposed to instill in its user. Listed below are three reasons that summarize the importance of product packaging:
1. Packaging provides protection
If you ignore the branding context of packaging, its main and ultimate purpose is to protect the item from external damage that can happen during transport, storage or handling. Each product has an extended supply chain, and if the product is not packaged properly it can go through a lot of damage in the logistics phase. Factors such as the weather, road-trip bumps, heat and rain can also likely damage the product.
However, while packaging should be  cautious, it should be planned and purpose built. Rather than submerging about anything is meters of bubble wrap, individuals should take care to design packaging that is purpose built.
2. Packaging contains safety information
Packaging contains multitudes of information that informs the customer about the intricacies of the product they are about to use. A major component of such content is the content or the list of ingredients of the said product. For perishable goods, packaging also features information about the manufacturing and expiry of the said product. For tech products, guidelines surrounding its  safe use and disposal are mentioned.
For clothing, packaging features information about the fabric, its style and guidelines to its washing and ironing processes. If the product contains any toxic materials or ingredients that a user could be potentially allergic towards, the packaging mentions it accordingly.
3. Packaging helps with product branding
A product's packaging communicates certain details about it to the general user or viewer – its intended use, its target market, its expected price and its retail value. Products with cheap and flimsy packaging are likely to be affordable or economical, and products with seemingly high-end and fancier packaging are supposed to be expensive and luxury products. This communication of sorts also helps  let the customer know about the company and ties in its branding.
The color theme of the company should be reflected in all company packaging, and so should the company's ideology. For instance, if a company believes in green energy and cares for the environment, its packaging should be environmentally friendly and recyclable. 
4. Packaging helps grab customer attention
In aisles full of products similar to each other, what makes them different is their packaging. Consumers who know nothing about a certain product and its competitors, are likely to choose one product over another depending upon its packaging and judging its superiority based upon it. Good packaging attracts a consumer towards the product and helps induce the customer into making an impulsive purchase decision.
For high involvement purchase decisions, good packaging is one which in addition to being attractive also features enough information about the product, its characteristics, its price and its features. Depending upon whether the product is high or low involvement, the parameters to judge its packaging differ. However, in both cases, packaging is what grabs a customer's attention.
While packaging may seem like an after-thought to the general consumer, marketers put in a lot of work and thought into the product's packaging in order to tie it in with their vision for the product. Different factors come into play here which may feature the product's price, its target market and its delivery. However, packaging holds as much importance as the product does as it potentially is the first impression of the product in a potential consumer's mind.