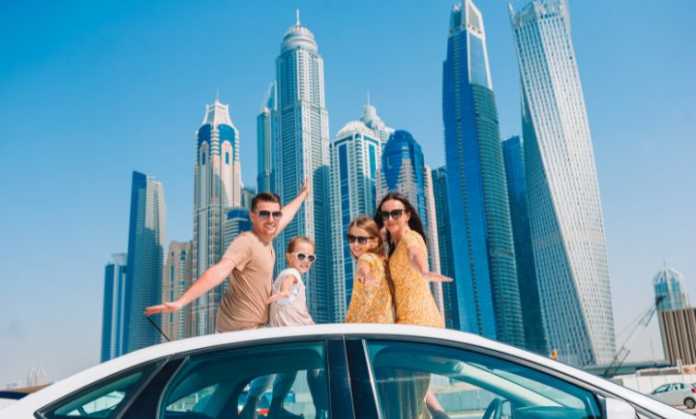 Dubai, known for its impressive skyline and groundbreaking architecture, is home to some of the world's most renowned construction companies. For those seeking job opportunities, these companies often have openings, so consider visiting their websites for more details. Additionally, if you're thinking of starting your own construction company, understanding the giants of the industry can offer valuable insights. Here, we dive deep into the top 10 construction companies operating in Dubai:
1. Arabtec Construction L.L.C.
Arabtec Construction L.L.C. has played a crucial role in shaping the modern infrastructure of Dubai. From skyscrapers to expansive airports, Arabtec has built landmarks that stand as a testament to its excellence in the construction field.
2. Al Naboodah Construction Group
Founded on solid traditional values, Al Naboodah Construction Group is a leading name in civil engineering, building, and MEP projects in the UAE. With projects spanning from residential communities to transportation facilities, this group demonstrates its wide-ranging expertise.
3. DAMAC Properties
Renowned for luxury property development, DAMAC Properties creates lavish living spaces that redefine the standards of design and comfort. Their portfolio boasts of a variety of properties, from luxury villas to elegant high-rise apartments.
4. Belhasa International Co. L.L.C.
With a rich history that dates back to the 1960s, Belhasa International Co. L.L.C. stands as an epitome of success in Dubai's construction arena. Their projects showcase diversity, innovation, and unparalleled quality.
5. Laing O'Rourke
Laing O'Rourke is a name synonymous with precision and modern engineering solutions. They have been pivotal in bringing to life some of the most iconic structures in Dubai, blending traditional techniques with modern innovation.
6. Wade Adams Contracting
Known for their efficiency and timely project delivery, Wade Adams Contracting specializes in creating infrastructures that serve the needs of today's fast-paced world. Their projects range from roads to complex underground utilities.
7. Al Futtaim Carillion
Al Futtaim Carillion is a hallmark of excellence in construction. They've made significant contributions to Dubai's skyline, crafting spaces that resonate with both functionality and aesthetic appeal.
8. ALEC Engineering and Contracting L.L.C.
Having a multifaceted portfolio, ALEC Engineering and Contracting L.L.C. delves into projects ranging from airports to themed resorts. Their commitment to excellence is evident in the quality and design of their constructions.
9. Emaar Properties
Emaar Properties stands out as an architectural marvel in Dubai's construction industry. The mastermind behind the world-famous Burj Khalifa, Emaar has transformed Dubai's skyline with its luxurious and iconic projects, including the sprawling Dubai Mall and the mesmerizing Dubai Fountain.
10. Al Habtoor Group
Last but not least, the Al Habtoor Group has been a pillar of strength in Dubai's construction sector for decades. Their projects echo grandeur and are designed to cater to the future, embodying both vision and tradition.
With these construction giants leading the way, Dubai's architectural future promises to be even brighter. For budding entrepreneurs, understanding their legacy and their methods can pave the way for a successful venture in this industry.
FAQS:
Which construction company in Dubai has completed the most projects?

Emaar Properties is renowned for its vast portfolio of iconic projects in Dubai.

Are these construction companies hiring?

To check current job vacancies, it's best to visit each company's official website.

Which company is best for residential construction projects in Dubai?

While all listed companies have strong portfolios, DAMAC Properties specializes in luxury residential developments.

Do these companies handle international projects outside of Dubai?

Many of these top construction companies, such as Emaar and Arabtec, have footprints in various countries around the world.

How do I start a partnership or collaboration with these construction firms?

Contacting these companies directly through their official websites or local offices is the best approach for business collaborations.