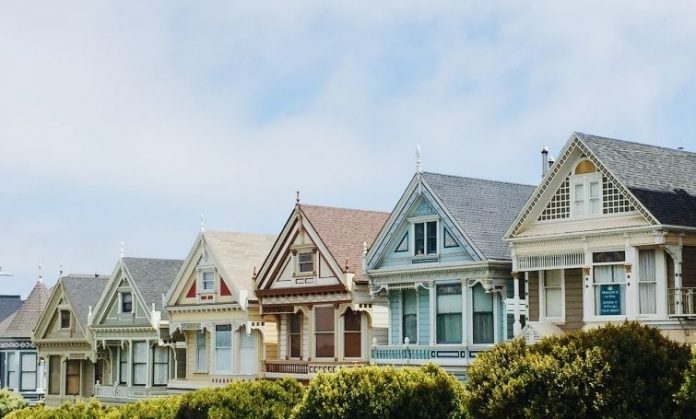 Renting a ski property for your winter getaway can be an excellent way to enjoy the snowy slopes and all that comes with them. Ski properties provide the freedom and flexibility to create a holiday that is tailored perfectly to your needs and desires. Whether you're looking for a weekend of chill time or several weeks of adrenalin-fueled adventure, there's a ski property to suit. Here are some tips for finding the perfect ski rental property for your winter getaway.
Research Potential Properties
Starting your search for a ski property online is a great way to narrow down the options. With an abundance of sites offering detailed descriptions and pictures of potential rentals, you can easily get a feel for what each one has to offer. This will help you determine whether the rental is suitable for your needs and desires.
Look out for reviews from guests, as these can help you identify potential problems or areas that could be improved. If possible, contact the owner of the rental to ask any questions before committing. Consider things like location, amenities, size, and price when making your decision. Research all the available options in the area you plan to visit and choose the one that best meets your requirements.
Determine Your Ski Destination
When selecting a ski destination for a winter getaway, it's important to consider a range of factors. Accessibility is an important consideration; if you're flying, look for destinations that have direct flights or are easily reachable by other means of transport. It's also important to consider the snow conditions in the area, as these can vary greatly from resort to resort.
Research the ski runs in the area and determine whether they are suitable for all levels of skiers; this is important if you're planning a trip with mixed abilities. Read up on any additional activities available in the area and assess whether they would be of interest to you or your group.
Popular ski destinations around the world offer skiers a wide variety of experiences, from challenging runs with breathtaking views to family-friendly resorts with plenty of activities for all ages. Popular ski destinations, including the Alps, Switzerland, Canada, and the USA, are all great options for a winter getaway.
Set a Budget
Setting a budget for your ski property rental is an important step to ensure that you don't overspend during your winter getaway. Knowing how much you can anticipate spending on the rental and any additional fees or services will help you narrow down your choices and make sure that you are getting the best value for money.
When setting your budget, don't forget to factor in other costs such as ski passes, equipment hire, and any meals you plan on eating out. Also, keep an eye out for any additional discounts or offers that could help reduce the overall cost of your trip.
Traveling during the off-peak season – such as early spring or early autumn – can be significantly cheaper than traveling during the peak season. Prices for accommodation and lift passes will usually be reduced in comparison to the higher prices during peak times, making it a great time to take advantage of these savings.
Assess Your Accommodation Needs
When you rent a ski property, it is important to think about what kind of house you need. How many people will stay in the house? What amenities do you want? It is important to know these things before renting so that you can get the best house for your needs.
In addition to bedroom and bathroom numbers, consider what other areas of the house you'll need. Do you want a kitchen to prepare meals? Outdoor space for relaxation? The right amenities will make your stay comfortable and enjoyable.
When assessing your accommodation needs, also consider the services offered by the rental property. Some properties offer additional amenities such as ski equipment hire or transfers to and from ski resorts, which can be a great way to save money and make your trip easier.
Check the Property Options Available
When it comes to ski accommodations, there are a wide variety of options available for those looking for a winter getaway. One of the most popular types of ski rental properties is chalets. These luxurious and cozy dwellings are perfect for creating an intimate atmosphere during a family ski holiday. Chalets typically come with fully equipped kitchens, spacious living rooms, and multiple bedrooms to accommodate several people.
For those looking for a more budget-friendly option, consider an apartment or condo rental. These rentals offer all the amenities of a chalet at a lower cost, allowing you to save money while enjoying the same level of comfort. Hotel and bed and breakfast accommodations are perfect for those traveling alone or in smaller groups. These accommodations offer various amenities and services, plus they are usually located close to ski resorts for easy access.
Research and Compare Rental Options
It's important to do some research and compare rental options. Utilizing online platforms can help narrow down the available properties that meet your needs, allowing you to make an informed decision. Additionally, reading reviews from past guests can provide insight into potential issues or areas that could be improved.
Once you've identified a few potential properties, contact the owners or managers to ask questions and get more information. This will help ensure that you are getting the best deal on the rental. Many ski rental properties offer additional services, such as ski equipment hire, transfers to and from ski resorts, meals, and activities, for an extra cost. These can help make your stay more enjoyable and hassle-free, so be sure to factor them into your budget when comparing rental options.
Consider Rental Policies and Agreements
Be aware of the terms and conditions associated with the rental. Before finalizing your booking, make sure to familiarize yourself with any security deposits that may be applicable, as well as cancellation policies and house rules. Security deposits are usually required to cover any damages or missing items from the property, so it's important to understand the amount and how it is refunded.
It is also a good idea to inquire about any extra fees or taxes that may be applicable before making your booking. Reading through the rental agreement carefully will help you avoid any unexpected charges during or after your stay.
Plan Your Travel Logistics
Consider the distance between your destination and other key locations, as well as the various transportation options available. The most common options are usually driving, taking the train, or flying. Driving is often the cheapest option and can give you more flexibility than other forms of transport. If you are traveling with a large group, carpooling can be a great way to save money and reduce emissions. Check for any shuttle services or transfers offered by the rental property. If these are not available, you may need to look into hiring a car or taking public transport to get around.
Don't forget to factor in any additional costs, such as gas, parking fees, or ski passes, when calculating your budget. Knowing how much each of these items will cost beforehand will help you plan accordingly.
Pack Accordingly
Check the weather forecast and plan out what you need to pack. Make sure to bring warm clothes, ski goggles, sunscreen, lip balm, and other items necessary for skiing or snowboarding. Additionally, don't forget any toiletries or medications you may need during your stay.
Ensure that you have everything you need before leaving so that you can enjoy your ski vacation without any worries.
Enjoy An Unforgettable Vacation!
Planning ahead for a ski vacation is key to creating a memorable experience. Knowing what kind of accommodation and ski activities you prefer, as well as researching your transportation options, can help ensure that your trip runs smoothly.
By assessing your accommodation needs and researching the rental properties available, you can find the best option to suit your budget and needs. Additionally, don't forget to consider any rental policies and agreements before booking, as well as the travel logistics and items to pack. With a little preparation and planning, you can enjoy an unforgettable ski vacation.