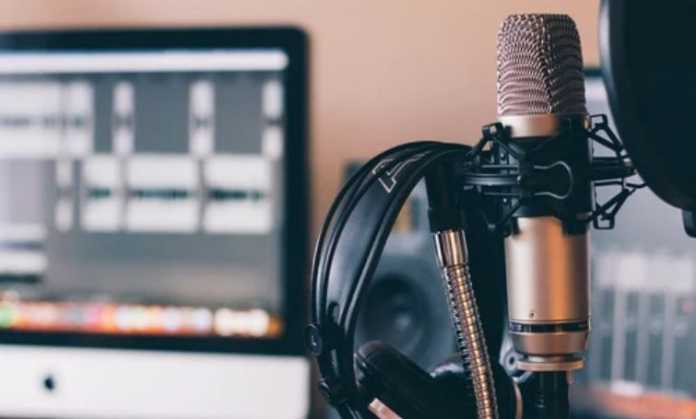 People are visual beings. The rising number of videos on several platforms proves this fact. Video content is one of the best content that can help in making closer contact with others and attracting their attention. More and more companies or individuals are interested in video production and want it for their business.
So, we can conclude that the production industry has a very high demand. Your decision to start a production company is definitely right, and the best time to really do it is – now. So, here are some steps to help you to start and have a successful production company.
Steps for success:
Research and meet the market,
Choose your niche,
Have the best team,
Make a business plan,
Don't forget marketing strategy.
Keep reading and find out in more detail how to do each of these steps.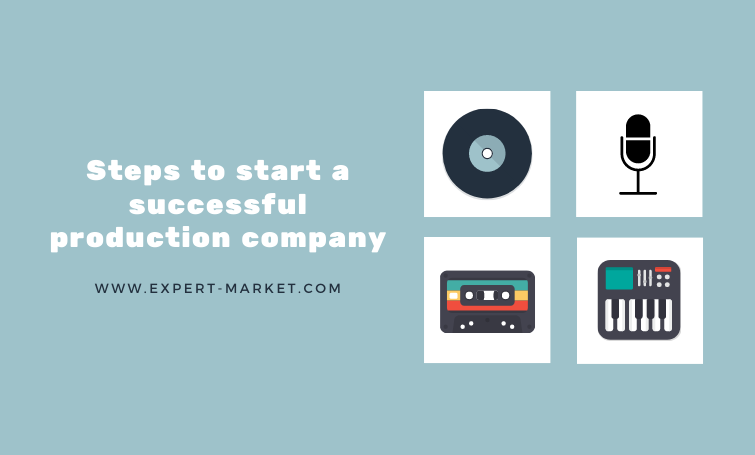 1. Research and meet the market
Before you enthusiastically start with your own production business, you should research the production market. You cannot go without knowing anything and hoping for the best. It doesn't work in that way.
Instead, ask yourself those questions:
Who are my competitors,
What type of production would be the best for me,
Which regulations I need to comply with,
Why am I doing this, or why is this important for me.
When you give answers to those questions, you'll see a better picture. Your vision and mission will be like a map – you'll see the goal, and it will be easier to take the next step.
One extra tip – don't be afraid to cooperate with others or ask them for help. For example, if you are from Dubai and interesting in TV production, research if there is any TV production agency in Dubai and get in touch with them. Don't be afraid to make contact with someone successful in your industry.
2. Choose your niche
"Everyone" cannot be your target market. You cannot make production material for everyone. It is not possible. So, you need to choose the niche in which you are the best.
Focus is an important part of success. When you know where to "shoot", you'll have better performance. Therefore, if you are the best at making videos for social media, do that. Find out how people from social media think and make sure to produce videos that they will like.
Also, find out who would like you to make videos for them. In that way, you'll see which skills are the most important in that part of the market, and you can develop them. That will help you to produce incredible video products for your clients.
3. Have the best team
A company without a team is nothing. People are what make every company alive. Make sure that your staff is the best for that type of production and that you have a good team connection.
The team is every single one person, so don't neglect the importance of anyone in the team. Take care of them like they are your second family. For example, you can provide the staff training days and help them to be better. That is a mutual benefit.
4. Make a business plan
The business plan is the structure of every business. It will show your objectives and the situation in which you are starting your production business. You will see what you need to do in more detail because it concludes all plans and predictions.
This document is also important for investors and banks if you need a loan. They will see the speed of your development and ability of debt repayment.
This document is a dynamic category, which means it changes over time, so don't forget to update it.
5. Marketing strategy
For the start, you need to know that marketing is not just promotion. It is more complex and more interesting. You have a lot of marketing tools that you can combine and make a perfect mix for your company.
But, if we talk about promotion, you need to find the best channel for your business and find out how to make a good impression on your potential customers. For example, maybe the best channel for you is social media, so you can make ads there and attract the attention of your target market.
Don't forget that you have to have a product with exceptional quality (yes, your video material is a product) and determine an appropriate price for it. Also, find the best way to deliver value to your customers.
When you combine all these determinants, you'll have your marketing strategy.
Conclusion
If production is your passion, don't be afraid to take those steps and start your own business. It seems like it is hard, and it is in the beginning, but all efforts will payout in the future. Be brave and find your place under the sun!