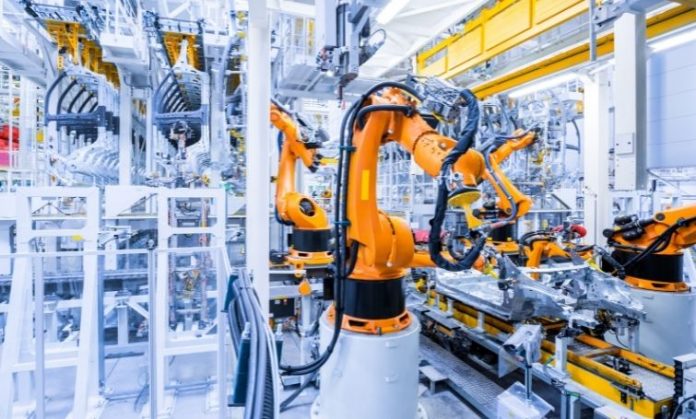 Whether you are starting a restaurant or a manufacturing business, every entrepreneur will tell you that it is not a walk in the park. However, you cannot let your fears stand between you and your destiny. If you have decided to take the leap of faith and start a manufacturing business, there are a few concepts you need to understand. Here are a few tips on starting a manufacturing business from scratch.
Do ample research
The most important step to starting your own manufacturing business is to do ample research. If you are unsure where to start, you could take advantage of the numerous articles and resources on the Internet. You could also attend various industry trade fairs and try to connect with as many manufacturers as possible. Trade shows also present an excellent opportunity to learn current trends in the industry. Please don't settle for the first manufacturer you talk to and draw a comparison to determine the best option. 
Select a viable business idea and niche
One of the hardest questions to answer is whether you know what you want to manufacture. The research you have done so far and your business plan can help you determine what you are making and who you are making it for. You should also be able to explain why your target audience should choose you and not your competitors. After you have figured out what product you want to manufacture, try to determine what niche it will fall into.
Source for quality materials
It would be far-fetched to assume you will obtain superior finished goods if you use low-quality raw materials. For instance, if you are interested in starting a steel and painting industry, you will most likely need iron oxide for pigment production. Manufacturers and industrial plants use iron oxide to make wood stains, paints, and coatings. Therefore, we can't stress enough the importance of quality raw materials so that you can provide your target audience with exceptional finished products. 

Create an alliance with the manufacturers
Unfortunately, most manufacturers don't take startups seriously. They also won't consider you significant because you can't provide as much volume of business as larger corporations. However, you could incentivize these manufacturers to want to work with you by creating an alliance. For instance, the manufacturer you are targeting to work with might not specialize in the product you want to launch. In this case, you could argue that your partnership could be mutually beneficial since it will give them a chance to venture into new grounds.
Don't rely on one vendor
Vendors are important to any manufacturing business as they supply essential services or raw materials. However, we wouldn't recommend relying on the services of one vendor. If something goes wrong and they cannot come through when you need them, you might have to halt your manufacturing processes. A vendor might also start ignoring you once they get more prominent clients. Therefore, it would help to keep in touch with multiple vendors to prevent you from experiencing production delays.
Ask for referrals
A significant number of manufacturers don't have an online presence. It is up to you to hunt for the right manufacturer for your business. Since you are new to the industry, you could ask other business owners in your niche to direct you to where you can find reputable manufacturers. Never underestimate the word-of-mouth in helping you find what you need. You could also search for a suitable manufacturer on one of the online directories and read the various reviews to understand what other customers are saying about them.
Gather funds for your manufacturing business
Starting a business without money is an impossible feat. If you have enough savings to cover all your startup costs, you are one of the lucky few. However, if your pockets are not deep enough, you could approach other startups and enquire how they obtained funds for their manufacturing businesses. If you want to find an investor for your business, ensure you polish up your business plan and give them a good reason to invest in your business. 
Wrapping up
Building a manufacturing business from the ground up is not a venture you want to rush. You risk losing lots of time and money if you are careless or make a grave mistake. It would be wise to proceed with caution and act only when you are sure of what you are doing. You could also cut costs in the initial months by getting low-investment tools or depending on manual labor until you can allocate more resources to better equipment.