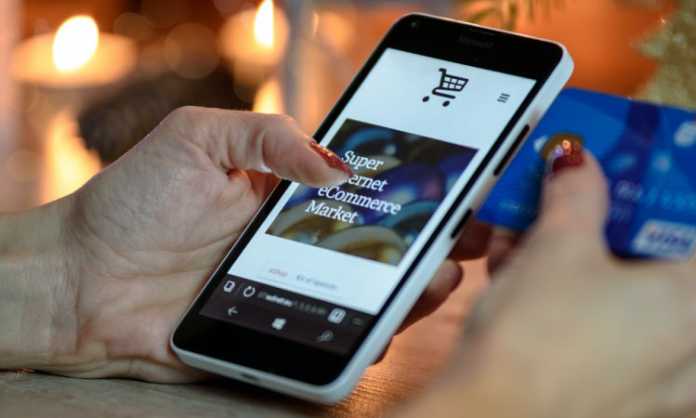 Your company is more than just the products it sells. Behind almost every successful business is a strong brand identity. This identity uses elements like colors, logos and word choices to quickly communicate what a company sells and values.
These elements solidify the qualities you consider most important. They can also make your company more trustworthy and easy to understand at a glance.
Strong branding is an especially powerful tool for e-commerce businesses. If your business is primarily online, a customer's first experience with your product in real life will likely only come after multiple encounters with your company's online identity.
For new e-commerce businesses, a strong and distinct identity can be a major competitive advantage. These strategies will help you effectively brand a new e-commerce business.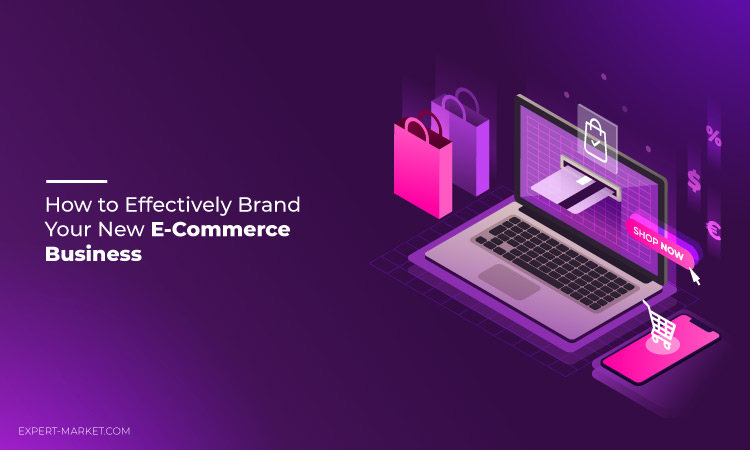 Start With the Fundamentals
In addition to a name, every business needs a few components. These include a logo, a cohesive set of brand elements — like colors, fonts and tone — and a unique selling proposition (USP).
You already know what a logo is — a symbol or graphic representation of your business, typically made from or paired with your company's name. This logo is what will stick in your customer's minds, so it should exemplify a memorable quality and communicate the gist of what your company is about.
Your other brand elements are everything else that tells the story about your company. These components include your color choices, fonts, shapes, word choices and overall feel of your business's communications and content. Put together, these individual pieces work as a team to do the same job as your logo — quickly communicate the big picture of your business.
Your logo and other brand elements should align perfectly. This means that if you're already happy with your logo, you can use it as a base for your business's identity. Without realizing it, you may have already picked the perfect colors, fonts and images that tell your e-commerce company's story.
Your USP is something that your audience wants and that your business does uniquely well. Of all the e-commerce companies in your particular market niche, why choose yours? What makes your business stand out? When deciding on your USP, remember customers tend to shop for a brand more than a product. If possible, pick a USP that emphasizes a benefit all of your customers will receive, rather than a specific feature or advantage one of your products may have.
Outfit Your Web Presence
Once you've laid the foundation for your brand, you will need to figure out how it will work in practice. One of the best testing grounds for this new identity is your website.
For any business — but online companies, especially — websites are key for marketing. They're often the hub for all your company's online advertising, and a customer will almost certainly see your website at least once or twice as they move through the sales funnel.
For every website out there, web designers had to make a massive number of design decisions. These designers had to think about the fonts and colors they used, plus ways to arrange design elements and structure the site to tell a story.
Because your site is your company's online marketing hub, you want it to align with your business' story. When developing your website or working with a web designer, implement the elements you've already decided on and see how these font and color choices will look in a real-life context. These examples can give you a good sense of how well your design choices communicate the right message about your company.
While designing your website, keep performance in mind, as well. Speeding up your site is one of the best ways to boost conversion rates, and that's in part because a fast and convenient browsing experience reflects your brand just as much as your logo or word choices.
Consider Creative Packaging
One of the best ways to build brand recognition — and a method that's often overlooked by e-commerce businesses — is with packaging.
For example, you could start using sturdy packaging that supports custom-printed logos, like corrugated cardboard. Inside each package, you can include on-brand materials and items, like packaging material in your business's colors.
These elements are an opportunity to show what you value. A company that wants to stress the handcrafted or artisanal feel of its products, for example, may pack notes with a stylized, handwritten font and crafty materials like twine. Another business may exclusively use eco-friendly packaging or highly sleek and professional designs.
Create Valuable Content
You can also use your branding to give customers more reasons to trust your business and its message. Content marketing is a popular advertising strategy for online companies.
With this technique, you create content that's both relevant and valuable to your audience and publish it on your website, or pitch the content to publications in your industry. For example, a lawn care company may commission or draft a few articles on the best grass seed mixes or good practices for summer lawn care. These articles will drive traffic to the site from Google searches and provide useful information to visitors or fans of the company.
These articles provide a great place to experiment with tone and vocabulary. They will also help build trust between your business and its audience.
Building a Brand for Your Online Business
Building brand recognition is essential for online businesses that want to be successful. Once you've laid the foundation for your business's identity, you can use a few techniques to establish it further.
Keep in mind that maintaining your brand will be a business-wide endeavor. Every time you interact with a customer — whether you're sending an email, fielding a customer service inquiry or mailing a package — offers another opportunity to demonstrate what your company stands for.
Author:
Lexie is an IoT enthusiast, an aspiring Olympic curler and a web designer. She enjoys hiking with her goldendoodle and checking out local flea markets. Visit her design blog, Design Roast, and connect with her on Twitter @lexieludesigner.