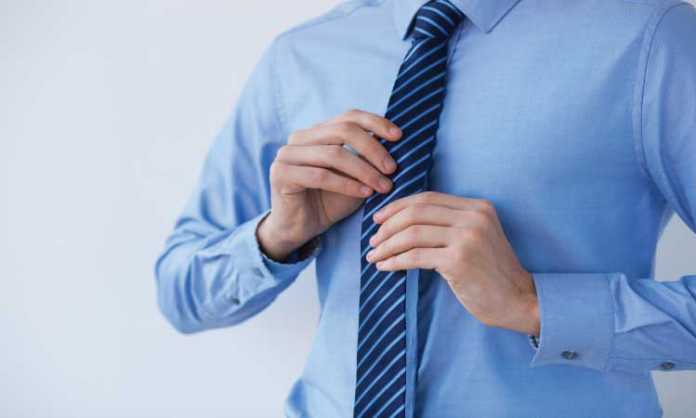 Meeting your first client brings excitement and at the same time nervousness. Especially when your career is at stake then it becomes quite an important occasion where you have to ensure that your client gets convinced to work with you. There are many aspects of impressing your client which can be professionalism, work ethics, punctuality, quality of work, etc.
But one thing that is quite common but is very essential is your appearance and conduct while meeting your client for the first time. Appearance plays an important role in drawing the attention of your client towards you. The genesis of your appearance is how you dress up on that very occasion.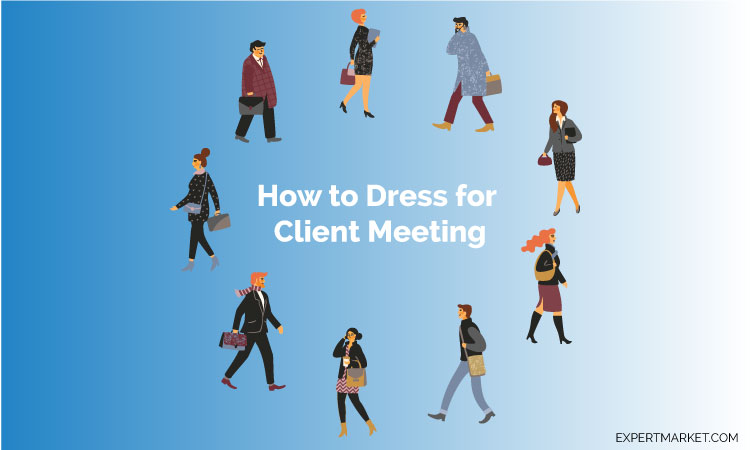 Appearance: Dressing up in a Professional Way
Professionalism is something that attracts every client. Every client expects that he gets to work with someone who is a professional. A professional look is the very first way to create an impression that you mean business. Even if you are meeting your client at some café on an off day out of office, your dressing should be professional.
Professional dressing doesn't always means that you wear proper suit with tie but a dress that gives an essence of professionalism. Secondly, being punctual of time is another important aspect that defines your professional ethics. Nobody likes to see you in a shabby way where you look to be much tenses, hurried and messed up face. Ensure that you reach the venue on time and in case there is some urgency you should inform your client at first hand.
The crux of the matter is how you will dress on that very day.
Dressing Guide for Men:
A formal business meeting happens mostly in a formal suit with matching suit and trouser color followed by a matching or accommodating shoes which is mostly oxford. This is something which is the default form of professional dress up. Wearing this will keep you on the safe side making you look quite simple as a professional who means only business.
Additionally a watch will add more weight to your personality. Select a stylish branded watch that matches your appearance. When looking at the brands, names such as Rolex, IWC Aquatimer and Seiko should come to your mind.
You can try different shades of color combo but don't go too far as it may bring embarrassment and a sense of over confidence and over smartness.
The Default Suit: Black Trouser with Black Suit
White shirt or light blue shirt followed by black suit and black trouser with an oxford black shoes is the perfect professional dress up for men. Tie adds up an office appearance but in case you are meeting your client outside the office venue you can definitely avoid wearing a tie as it doesn't suits the surroundings. Nobody wants to see you in a tie while sitting in a café.
The second common option is grey trouser and grey suit with white shirt and black shoes or even brown shoes. In case you are wearing a tie make sure it doesn't looks too colorful.
Other Options:
Dropping your suit isn't that bad. If you are meeting your client outside an office space and especially in an outdoor location and the weather is warm, you should drop your suit. Instead wear a white or matching shirt which may be full or half sleeve with formal trouser and shoe. Properly tucked in shirts sound much professional than wearing it casually.
Lastly, some people choose blazers especially brown blazers on a jeans shirt combo. This is also acceptable but cannot be preferred. You can wear this especially when you are meeting at a party venue or during the evening at some restaurant or bar. Whatever you wear should match and is in sync with the rest of apparels.
Women: Dressing up Elegantly
Ladies, whatever you wear make sure you look elegant and graceful. Unlike men, women have to keep extra attention on their wearing style as their appearance has lots of eyes. At informal locations wearing a suit is not necessary and should best be avoided. Suit is the best preferred dress at a formal venue like that of office or conference hall.
Skirts: Skirts are mostly well suited wearing for ladies and it marks a difference between a man and women. In a professional world, it is important to make yourself independent as a women. Your client should never take you for granted and that is where making your own style statement is necessary. Ensure that the skirt you are wearing isn't short or too much revealing. It should come on your knees. Sit down or bend down to see if your skirt is rising up or not. It should not rise up to reveal too much skin nor does it should keep you in a situation where you have to keep lifting it down.
Trousers: It should not be jeans. Black trousers are mostly preferred but you can go for any other color but just ensure it isn't very fancy or bright.
Top Wears: A top of V shape is mostly very common and will keep you at safety. Don't wear a V shape that reveals your cleavage. Professional dress up requires you to be serious and all about business. Revealing cloths reduces the level of seriousness your client carries for you. You should better be judged by your personality, skills and knowledge rather than your body.
Footwear: Heels that make you comfortable should be your choice. Shoes are also perfect especially on suits. Make sure your heels suits your personality and is not of 3 inches but 1.5- 2 inches heel is alright. Whatever footwear your wear should make you comfortable in walking. Struggling while walking because of your heels is a spoiler and is embarrassing.
Hair and Make-Up:
You can tie up your hairs or let it remain free depends on how good you look. Make sure it looks professional on you. In case your hairs remain loose, make sure it doesn't covers your face or you have constantly keep removing it from your face. Clips or bands should by in sync with your rest of the wearing and shouldn't sound odd and out of order.
Make-Ups: While grooming isn't bad at all but make sure you don't overdo it. Bright dark lips sound fancy but unprofessional. Too much cosmetic and it works as spoiler show you in poor light. Do the basic touch up which makes you look professional, elegant and fresh.