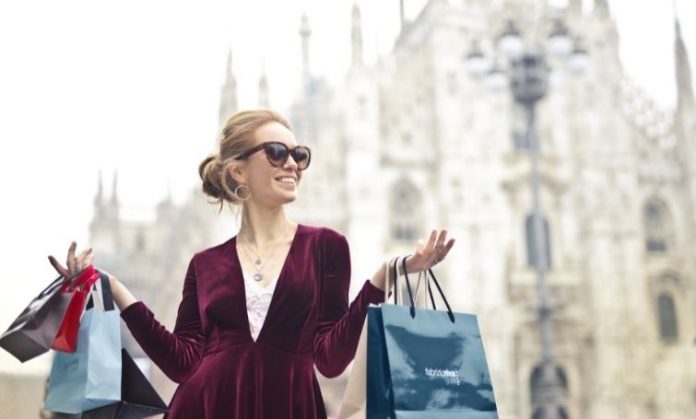 With rising consumer expectations and rapidly changing market trends changing, the branding game is also changing. With the continuous content war, it is pretty challenging to develop stand-out brand identities to stay competitive. Therefore, one of the most crucial actions your company can undertake is branding.
Successful branding takes meticulous planning and a well-thought-out approach like any other company endeavor. To make this easy for you, here we have crafted a list of 5 easy steps to help stand out your brand identity and change your viewers into potential customers.
5 Ways to Stand Out Your Brand identity 
According to Venngage, 48% of customers believe the most significant moment to gain their loyalty is during the initial engagement with a business.
However, you never know if your first encounter with a potential consumer will occur on a website, in an app, in advertising, or a physical location. So, to make your organization's brand image stand out from the rest of the brands, let's dive into the details of 5 easy ways to leave a mark on your customers and keep them coming back.
1. Analyze Your Brand's Motive 
If you want to build a strong brand image for your company, start with these questions:
Why – the reason you're here and why you're passionate about what you do.
How — the features that distinguish you from your competition.
What exactly are your goods and services?
Thinking along these lines can assist you in coming up with the idea that will aid in the growth of your brand. Of course, expanding your horizons and making your goods and services available to as many users as possible is critical. But practically, you'll need to find a niche.
So, now that you've studied your brand's distinctiveness, it's time to turn your attention to your target clients. You may always dig further and look at the following elements in addition to examining their demographics:
Motivations
Brand affinity
Weak Points
Objectives
Influencers
You'll be able to change your brand personality if you better understand your company and its customers.
2. Improve your visual game 
Remember the last time you looked at your logo with a critical eye? Of course, if you're just getting started, that's fantastic! However, hiring a graphic designer to build your dream logo and branding media suite, which includes a brand color palette, acceptable typefaces, letterhead, headers, and thumbnails optimized for social media, is well worth the initial expenditure.
A logo is a primary visual emblem that summarizes your business image and is the best strategy to help stand out your business identity. In fact, a logo is what gives your brand identity. Therefore, you should anticipate your company's logo to appear on giant billboards, business documents, business cards, internet, and mobile phone applications, among other places. As a result, your logo becomes an essential component of your brand's identity.
3. Invest in Social Media Marketing
Social media channels are fantastic for showcasing the individuality of your company. Post academic articles or links to valuable resources if you want to be seen as a subject matter expert. Do you want to show off your lighter side? Use memes and "punny" messages to promote your business or services.
You should constantly express gratitude to your consumers, regardless of your desired brand image aim. And social media platforms are the perfect gateways to promote and earn your customer's trust. For example, repost from customers who have mentioned you to show your gratitude for their help in spreading awareness about you, or share client anecdotes that illustrate your quality of service and commitment to client happiness.
4. Establish Different strategies 
Over time, a brand's identity develops. To assist in standing out the brand's identity and enhancing the brand, you must execute many techniques. First, it establishes a solid social media presence on Facebook, Twitter, LinkedIn, YouTube, Pinterest, Instagram, and other platforms to connect directly with the targeted target audience.
The agency develops a public relation, including trade publications, mass consumer media, television, and print interviews. In addition, it creates a content marketing plan that delivers its desired story to its intended audience.
5. Website and Mobile Apps are Game changers
In 2018, there were already 205 billion mobile application downloads, according to data. By the end of 2022, that sum is predicted to rise to $258 billion. This is a notable figure.
As a result, now is the most significant moment to move your focus to mobile phone apps, especially when there are already 2.7 billion active internet users worldwide. Customers may get value from websites and apps in a variety of ways, including:
An understanding of the company
Personalized service
Important announcements and reminders
Discount coupons and vouchers
Frequently Asked Questions (FAQs)
With that said, money isn't the only consideration here. When individuals see your identity on digital media, they establish an emotional attachment to it. As a result, if you use digital marketing to develop your presence, your company is more likely to get credibility.
Bottom Line 
So, there you have it. These are the 5 simple steps that can help you stand out the organization's brand identity. Undoubtedly, having your complete brand image developed and pushed out is fantastic. But, unless you're continually weaving that character and those beliefs across every element of your organization and over the long haul, it'll all be for naught. So, don't let this put you off!
It will be much easier to sustain if you stay true to yourself and let your personal beliefs and likes govern how you handle your clients and portray your business. On the front end, careful preparation and self-reflection may assist ensure that you're being honest from the outset and building a long-term brand identity.