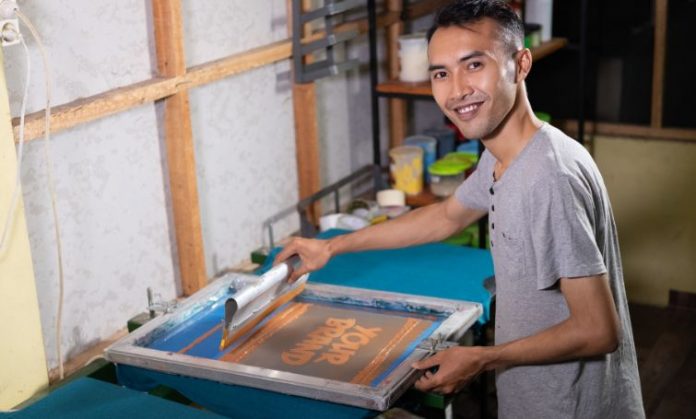 Large format printing is a fantastic way to turn heads and to get consumers and passers-by looking at your message. Bigger is better when it comes to advertising, as you want marketing to stand out, to be bold, and memorable. What better way to grab the attention of potential customers by utilising large format printing and advertising in public places that might seem out of reach or non-descript. Think of billboards on the side of the motorway, large posters, mesh banners, and Heras fence covers, and the possibilities are endless.
There is a key benefit to large format printing, whatever form that takes – the bigger something is, the more likely it is to grab the attention of those close by. Obviously, size isn't everything though, there must be good advertising behind it, a clear message, and inventive, exciting design.
What are the different choices of large format printing that will help you turn heads and truly connect with an audience?
Signage for marketing
Large format printing is used to create memorable signs for shop fronts, advertising boardings of all shapes and sizes, and interior signs for a place of business. Every single brand that you can think of has incorporated a memorable logo and colour scheme within its signage. It is one of the best ways to make a mark and to catch the attention of potential customers and returning customers. A first impression is crucial, and quite often the business signage is the first and only thing a passer-by will see when it comes to a business and its branding.
Marketing posters
A poster is a great way to utilise large format printing in a way that gets some really important information across to the eyes you want to see it. Whether it is specific product or service information that you are pushing to sell, a bit about your business, or part of the wider branding project you are working on, a poster can grab the attention of a person passing by. Large format printed posters provide a huge space to get to the heart of the matter and could be the perfect communication tool for your business.
Branded banners
For big promotional and corporate events, trade shows, sporting events, festivals, and the like, a banner can go a long way to promoting a brand, a service, a product, a company. A banner is quite often the largest single item that you can get when it comes to large format print marketing, grabbing the eyes of many people passing by whatever the location. Even though it is large, you do want to be as succinct as possible with the message on the banner, imploring people to want to find out more about the message behind the banner.
Heras fence covers
Heras fence covers provides the perfect opportunity to add branding to an area. Marketing firms place large format printing on individual fence panels to create a continuous run along many connected fence panels. This run can be used to display company logos, to improve the perception and presentation of an area, or to delivery key messages or product information.
Benefits of Heras fence covers
There are a few different benefits to consider for Heras fence covers:
Simple installation and removal – One of the best things about Heras fence covers is that they are designed to be broken down easily into each single, individual panel. This makes it a simple item to manage, to re-use, and to move to different areas if required. Wherever the branding is needed in future, it can be taken down and moved in single pieces, rather than one large and long cover.
Great branding potential – Any sort of mesh banners or barrier covers are useful for branding purposes. They provide the perfect blank canvas where a marketing firm can be creative and brand a company or sell a specific product or service in a location that would otherwise be blank and non-descript.
Screen off an area – There are certain situations where mesh fencing is put up for security and to provide privacy for an area. Think of a construction site for instance. With Heras fencing you can certainly provide that physical barrier, but without the cover you can still see through to beyond the fence. A banner or mesh cover provides the perfect tool for privacy whilst advertising at the same time.
Cost-effective small runs – They also provide a cost-effect way to manage areas and to advertise in various places. They can be designed in small runs that are easy to install and to re-use in other locations once a site is completed and ready to be opened. Fencing banners provide that privacy and marketing potential that is hard to ignore.
Large format printing is an attractive proposition for business looking to advertise in locations and sites that may otherwise be left blank and un-used. In the case of Heras fence covers this is certainly a good use of space, whilst large banners, posters, and signage are large formats that enhance visibility and maximise the potential of a brand.