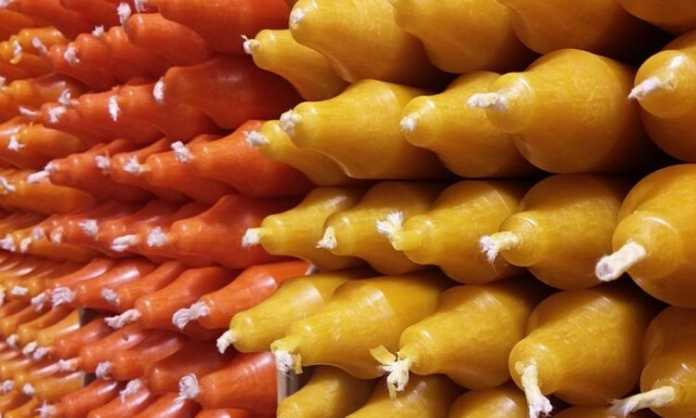 Candle making is one of the oldest professions which have a great net present value today. If you are planning to start a business of your own at a small investment with a great profit margin, then your outline is perfect. Let us look at the contents of this article and elaborate on every step which is required to start a profitable candle making business.
What are the advantages of candle making business?

Why should you invest in candle making business?

Step by step process to start your candle making business.

Some steps to make this business more profitable.
Now let us have a look at these topics one by one and understand deeper meanings of them.
What are the advantages of candle making business?
Every business running in this world has certain advantages and disadvantages. Business is suitable for you only if you can make out the best from the advantages of the business and divert the disadvantages away. Let us have a look at various advantages of this business:
Very high demand in the market

: – candles have high demand in the market especially during religious festivals, which increases the demand for candles in the market. The major selling season of candles is October and November (the occasion of Diwali).

You can start is easy: –

Candle making techniques are simpler to learn and practice. All you need is knowledge of candles and different types of wax and you can set up a factory to produce that certain wax.

It requires very less investment: –

Candle making business can be started with a small investment. Candle making business does not require a lot of machinery. This business can be started in a small workspace.

Offers you huge profit

: – As the initial investment required is low, your profit margin is huge which is discussed in the next topic. You can make a good profit by selling candles online or via gift shops.

Good source of extra money:

– Candle making business can be done in the free time or can be done as a family activity. It takes a huge investment of time initially but gradually this business converts into a relatively stable business.
Why should you invest in candle making business?
If you wonder about the profitability and scope of this business, the following figures will surely convince you to step into this business. In 2016, the global candle market was around $7.5 billion and is also expected to touch a mark of $11.7 billion by the year 2025. This invests this business very crucial today.
One of the best things about candle making business is that it is very easy and affordable. The production cost is very low as all you require is different kinds of wax and thread. The profitability of this business depends on your market research. A huge distribution system can ensure the effectiveness of this business.
The demand is increasing at a very steady rate and economists suggest that this is a very crucial year to invest in this business. Let us understand it with an example;
The cost of one candle is around Rs.5 and the average cost of a decorative or scented candle is Rs.30;
Now the cost incurred is Rs2 for a normal candle and Rs. 10 for a scented candle.
| | | |
| --- | --- | --- |
| Cost incurred | Selling price | Profit |
| Normal candle: Rs.2 | Rs. 5 | Rs.3 |
| Scented candle: Rs. 10 | Rs. 30 | Rs. 20 |
If you produce 10,000 candles daily;
Daily profit: Rs. 30,000 + Rs. 2, 00,000 = Rs. 2, 30,000
By simple calculation you can make out that it has an annual turnover of greater than Rs.2cr.
Steps involved in starting candle business are as follows:-
Now let us have a look at what are the essential ways in which you can establish your candle making business.
Gain industry expertise:
In every industry, you will encounter people who are experts in the field. You need to gain some knowledge about the start-up from them before investing any penny in that business. If you are new to the field and have zero knowledge of candles, first of all you need to know the basics of the business and the best way is to contact some experts in the field.
Customers will only contact you if they feel that you have enough expertise in candles, so make sure you know how to perform all the basic tasks of the business before investing money. They will feel more comfortable purchasing from you, and thus become progressively steadfast when they see that you "know your stuff."
One more important thing you need to do is to stay up to date with the industry news. You should know how to prevent all the loopholes of your business. Keep an eye on the potential price hike or any strike in related fields that could disturb your business. As they say "Precaution is better than cure", you should have an up to date knowledge of your field.
Identify your products:
There are many candle manufacturers in the market which sell many different types of candles. You need to decide which types of candle manufacturing you want to do. It is a fact that manufacturing more types of candles at the initial stage of business is not advisory. You should start with a low number of candle types and gradually increase the numbers.
Different types of candles are easy to manufacture and you can easily sell them in the market:
Normal wax candle: This target the normal household market and are easily sold at a nominal rate.

Scented candles: These candles cost more money to manufacture but are sold at a higher price than normal wax candles.

Decorative candles: These candles are custom made and attract customers with their stylish designs.

Church candles: These types of candles are manufactured for the sole purpose of praying. These candles have a high selling ratio than all other candles.
Identify your target market:
Your main focus should be on identifying your customer and how to satisfy him/her. For this purpose you should research the target market. You should make sure that your product is more appealing to the target customer and you stand out the competition.
You can also contact wholesalers who can buy in bulk from you and sell them in the market. This can be a very good opportunity for your business. Some examples of such wholesalers could be local retail owners or distributors. You need to have a chat with them and fix a price so that your profit margin remains decent.
Another approach could be eliminating these middlemen and contacting your customers directly. This can only be achieved if you are running the business from home and it is a small scale business. It has an added advantage of customer feedback.
Make your business plan:
Having a vision of your business plan is of great importance. You should invest more time in making yourself a business plan than perusing it. A business plan will help you to make better decisions. It acts as a roadmap towards the path of success.
One of the most important decisions you should make is to identify the scale of your business. You should decide whether you are starting making candles form home or you are going to plant a manufacturing unit. If you are planning to start making candles from home, your business decisions will differ from setting up a plant.
For a small scale business, your business plan should be updated from time to time and you should focus on short term goals rather than long term goals. You should not have many employees at the beginning and you should gradually move on to large scale business.
Permits and license required:
Every business requires a certain number of licensing and permits according to the government's guidelines otherwise the business is considered illegal. Candle making business is no different.
If you are starting a small scale business at home and you want to sell candles via the internet, you don't need any license for the purpose. You just need to get registered on a website as a verified user to start selling candles.
However, if you are thinking to set up a factory of candles, you need to get the following licensing done:
You need a GSTIN (Goods and Services Identification Number) if your annual sales turnover is greater than 20, 00,000.

You need to register your business as an LLP (Limited Liability Partnership) or Private Limited Company or OPC or Solo trader.

You need to get a factory license under Shop act License anyone.

Fire safety License.
These are the required licenses and registration required to set up a candle making business in India.
Get your business insured:
Insurance is a very important tool in our life. You get a feeling of safety and you are eligible to take more risks. Under candle making business plan, you should get your factory insured. As your business involves fire, there is a huge risk of a fire in the factory.
Precaution is always better than cure, it is said correctly. You should not wait for an incident to happen; you should take precautions steps ahead of time.
Get a source of finance:
Getting a source of finance is very important for setting up any business. No business can run without an investment of money. The first and foremost thing you should look for is a source of finance.
Finding a perfect source of finance is very important for any business. As candle making business does not involve much initial investment, you can opt for a bank loan. Banks will provide you money at a minimum interest rate under MSME (Medium Small and Micro Enterprises) act.
The period of such loans is 10 to 15 years and if you are setting up this business at home, you can easily get a governmental business loan at a 4% – 5% rate of interest and you need to pay the loan after 15 years on average.
You can also opt for credit loans. These are the best replacement for bank loans. They can provide money in a very short duration of time but they charge you with a high rate of interest i.e. 7% to 8%. These loans are also required to be repaid in a short duration of time.
There are more ways in which you can manage financing money. You can use your savings for the purpose, but it will drain the efficiency and back support from your business. A mixture of these three sources is a perfect way to finance.
Some steps to make this business more profitable.
If your business is running smoothly, this is the perfect time for you to expand the base of the business. Try to find out various opportunities that will increase the output of your business. Here is a list of some sources which you can use to expand your business.
Internet:

Take your business online and expand your customer base. Do not think of the internet as a foe, the internet can do wonders if used properly. You can start selling candles via the internet and this will increase your customer reach. You can also get feedback from customers and improvise your services or products.

Advertisements:

try to make more and more people aware of your product. More people will know about your creative products; more they will be attracted to you. Remember, "Item that looks good, smells good". Some ways in which you can advertise candles is by making bill hoardings or by offering custom made candles.
These were some ways in which you can establish your candle making business and expand it. I hope you gained some knowledge out of it.