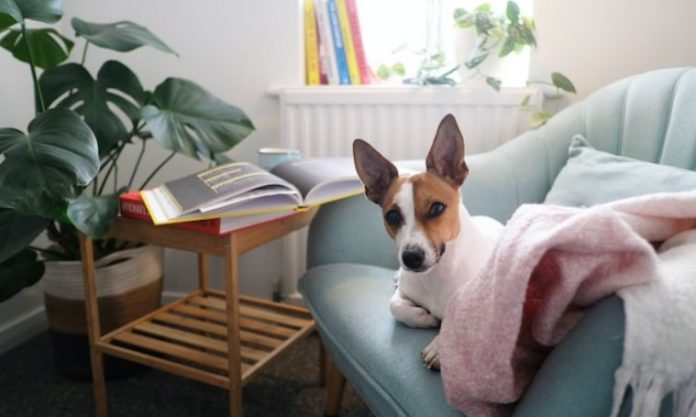 The market for pet products is growing by leaps and bounds, with ever-changing consumer behaviour and preferences marking each arising trend. Additionally, as more and more people are adopting pets and per-pet spending reaches new highs, it's expected that the pet industry, worth $100 million, will almost triple to $275 billion by 2030.
Whether online or brick-and-mortar, pet supply stores provide an overwhelming variety of choices, from toys to feeders to collars and pet food to treats. Shopping for each product is easier than ever, making business owners wonder how to keep thriving in a market where competition is fierce. And the answer is simple: killer branding! It's undeniable how much a marketing strategy can help a product with potential stand out in the myriad of offerings clogging the supermarket aisles.
With the expanding pet market size, it's only natural to wonder how you can have a piece of the pie, so let's see what makes pet branding effective and what you need to make your business thrive.

Defining your branding attributes
Maybe you've been in the business for as long as you can remember or are just kicking off your start-up. Whether your business is in its infancy or old age, describing or redefining its brand attributes is essential. These are the characteristics that you're showing your audience and are a crucial part of your brand.
Afterwards, you have to define your potential customers' attributes and find the traits they share. Examples could be simple, picky, local, or organized. Regarding the emotions related to your brand attributes, it's essential to establish the main feelings you want your customers to experience. It may be that your products help with cleaning the house or that the pet food sold is quality and improves their pets' overall health. The animal feed Industry is among the main areas that experience the highest growth, and if you're operating in this field, you have to keep up with the trends. For instance, there's growing customer concern over the nutrition of their pets, and buyers are looking for food made with sustainably and ethically sourced ingredients, meaning that the recipes of the products are more complex. As experts from https://www.ksegroup.com/en/ suggest, they call for using more sophisticated equipment and ingenious technology in the plant to ensure the end product is quality and uncontaminated. So, if you're selling pet food and your business addresses this need, you're one step ahead of your competition.
Now, branding pet products is not only about a creative logo design and a catchy name. It involves developing a strong visual identity that reflects your brand's mission and core values and communicates to your target audience. When it comes to the packaging of the pet food, it should reflect the quality of the product and have a design that is easily recognizable and eye-catching. For instance, colourful pictures and illustrations attract customers' attention.
Your brand's story is equally relevant, and it should reflect what sets your products apart from those of competitors and why people should choose yours. After creating one that resonates with pet owners, ensure you communicate it through different channels, including social media.
Using social media for pet product branding
Have you ever noticed that it takes several seconds for a pet owner to get their phone out and show you a stash of pictures with their cat after you ask about them? It may be a recent snapshot of them laying in the sunbeam or on the green grass. The idea is that pet owners like to share their experiences online, which is why pet pictures are increasingly populating the media.
Whether it's dog people, chinchilla experts, or cat lovers that your business appeals to, one thing's for sure: your customers love seeing the empathetic side of your business. And there's no better way to prove that your products are built with the pet's well-being in mind other than expressing your interest in animals on social media, whether it's by posting blogs, news, pictures, memes, or vlogs.
Preparing for the future of pet food branding
The pet industry is witnessing impressive growth and shows no signs of slowing down. Therefore, you're in for a profitable but competitive game. One emerging trend is the personalization of pet food, as most owners perceive their furry friends' needs in a light similar to their own. This means that your recipes must be unique and tailored to different pet sizes and breeds. To take it to the next level, consider using digital technologies to help customers find the ideal pet product.
The demand for organic and premium animal food is also growing as owners become more conscious about their furry friends' well-being and nutrition. Gone are the days when people would buy food full of fillers that would only make their pets feel saturated but not deliver any nutritional benefit. Pet owners are looking further from offering a measly shelter and food and seeking to create a human-like experience.
Innovations in pet food are constant, and with new technologies coming under the radar, it's clear to see why the pet industry is set for revolutionary changes. For instance, researchers investigate the myriad benefits of insect protein – a sustainable and highly-nutritional alternative to traditional meat sources. Another breakthrough is the use of personalized nutrition, where pet food can be tailored according to the customer's preferences and needs.
If you want to compete in the food market, you need to specialize in a niche, and the best strategy here is to approach specific characteristics, whether they're dietary needs or pet breeds.
The pet industry is among the most appealing and rapidly growing fields in today's market. As Gen-Z and Millennials enter their prime pet-owning years, businesses must understand that today's pet products must cater to more than the basic needs of pets.