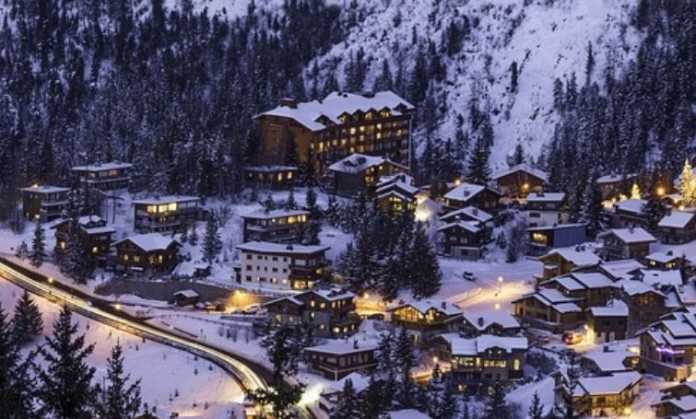 Not everyone is a sun-worshipper! Some people like nothing better than embracing the beauty of winter and taking to the slopes to glide through soft, glittery snow on a pair of shiny skis.
Winter sports are brilliant fun, but they can also be tiring, and you can become cold and wet quickly and easily. Having luxurious and comfortable accommodation to return to after a long day makes a winter holiday all the more special. Are you a lover of snowy adventures and would like to make them a permanent feature in your life?
Maybe you should consider opening a ski resort if you have plenty of financial backing or a ski lodge if you wish to start on a smaller scale. Here is a brief guide on how to do so if you are interested in opening a luxury ski resort.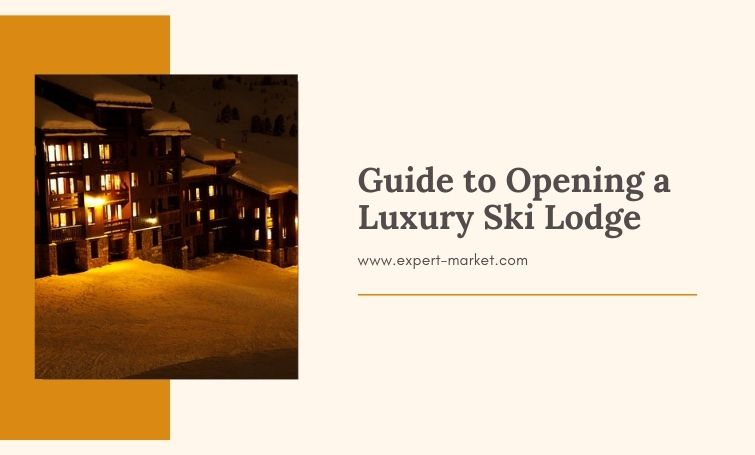 Location, Location, Location
The USA has world-class ski resorts. North American resorts benefit from more snow than their European counterparts and have spectacular height. Utah's tallest ski area, Alta, tops out at just over 11,000 feet. In comparison, Colorado has several with summits over 13,000 feet and the highest chairlift in North America at Breckenridge Ski Resort.
Whistler in British Columbia expects over ten meters of snow in an average winter, whereas Europe's most snow-sure resorts will be delighted with five. The type of snow varies too. Snow in Colorado and Utah is often slightly less plentiful than in Whistler but is very dry, and the result is the lightest and best powder in the world.
If you want to locate your ski lodge near the US's best slopes, look for properties for sale in Utah or Colorado. You may find an established business that you can put your own mark on, or you may find a piece of land for sale on which to build your dream lodge.
Building the Dream
Whether you purchase a built property or build one from scratch, you will probably want to put your own stamp on the place and create a lodge that satisfies your vision. Decide on the image you wish to portray. Is your building a traditionally built lodge that you could transform into a cozy, wooden Scandinavian-inspired haven? Or is it a majestic stone building that would look better with a luxurious, marble and intricately decorated interior?
Whatever your ideas, write down a detailed business plan of how you want the place to look and list the tasks that will need to be done.
Look for reliable local contractors such as commercial electricians, builders, decorators, and plumbers who can be trusted to undertake renovations to a high standard and a sensible price. Ensure the building's exterior looks as good as the interior to keep the luxury level at an optimum. If you have a wooden lodge, keep the wood in tip-top condition by treating it or varnishing it. Adorn the windows with beautiful shutters, trail colorful plants across the facade, or install pretty window boxes to give an authentic Alpine look to your wooden lodge. Above all, keep the exterior of your property pristine, clean, and attractive to attract clientele.
Importance of Interiors
When people think of a ski lodge, they will usually conjure up images of huge, open fireplaces framing a roaring, log fire, wooden clad walls, and exposed beams spanning double-height ceilings. If you are considering this traditional look, look for inspirational photographs of European ski lodge interiors in magazines, online images, or on websites such as Pinterest.
Create a cozy interior by leaving wooden walls and floorboards exposed. Outdoor colors found in nature make up the color palette for a lodge decorating scheme. They are relaxed, warm, and inviting. Earthy browns, deep blacks, hunter greens, rustic reds, and burnished golds are typical living room lodge colors. Pops of bright white, red, and blue can sometimes be found in ski lodge interiors. Wildlife themes, such as fish, deer, elk, ducks, and bears, are often incorporated into a fishing or hunting lodge style.
Furnish the lodge with lots of comfortable seating areas and lounges with leather seats, scattered with soft faux fur throws and cushions. Provide heating in the form of impressive stone fireplaces or wood-burning stoves. Position cozy seating nooks near picture windows that overlook the piste or build a terrace outside the restaurant and lounges so guests can experience the spectacular resort views while they relax.
Ensure bedrooms are luxurious, warm, and comfortable. Provide fluffy towels, slippers, and robes for guests to wear after they have indulged in a bubble bath or sipped champagne in their private hot tub. Include top quality toiletries in the bathroom and a range of indulgent drinks and snacks in the suite's minibar. 
Give your guests the ultimate sleep experience in top quality beds with fresh, high thread-count bedding, sumptuous blankets, and squishy pillows.
Fabulous Facilities 
A luxury lodge should have luxury facilities. To make your business compete with the best, it's essential that you offer a wide range of facilities and services to your customers.
Create a restaurant that offers diners delicious, quality cuisine created by highly qualified chefs. Look for staff with professional experience and exceptional manners and customer service. Install cafes and bars around your lodge so that guests can enjoy a casual refreshment when they wish.
After a long day on the slopes, guests may want to indulge in some pampering. Offer spa facilities to guests, including massages, facials, body wraps, manicures, and pedicures. Having a sauna or a jacuzzi is a top choice when it comes to relaxation for many people. Ensure you provide such facilities as well as a large, heated pool which, if possible, has incredible views across the mountain landscape. 
Often, ski accommodations have a drying room for guests to put their skis, wet clothing, and other snow sports equipment in to dry, rather than having to bring it into the lodge. This will ensure that the interior of your hotel will be kept clean and tidy.