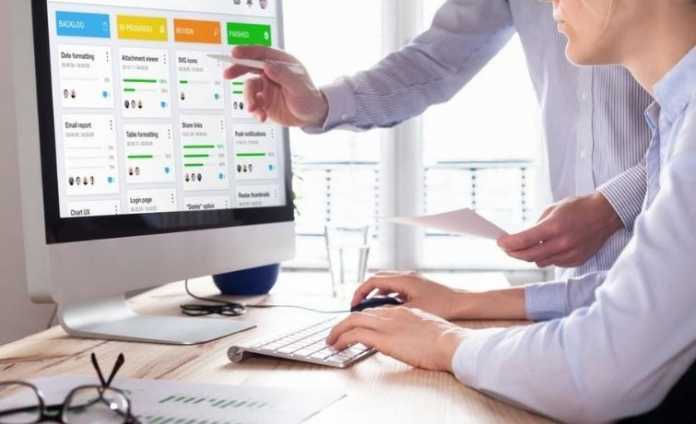 Running a business is never simple, but there are a variety of online resources and tools that can help make it much easier. From streamlining workflows to improving internal communications, there are countless ways that you can use innovative solutions to improve overall operations and solve everyday problems.
No matter what industry you operate in, you should take advantage of the innovative and often affordable solutions available to you online, starting with these seven tools.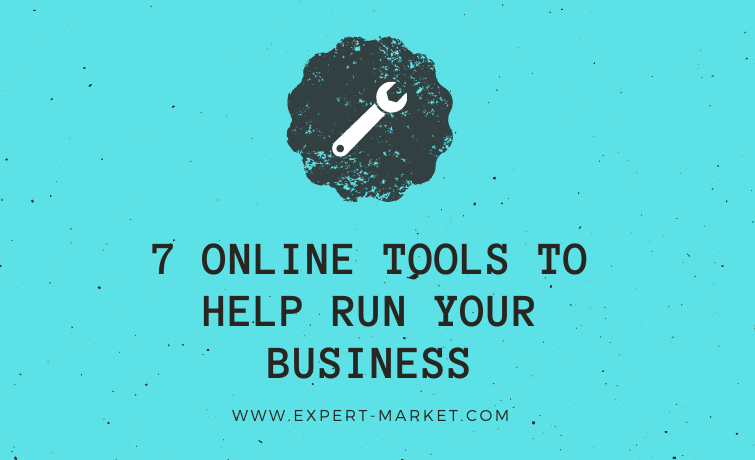 Internal Instant Messenger
Clear internal communication is essential to running your business smoothly. Whether it's making sure everyone is one the same page about a project or preparing for a client meeting, being able to communicate efficiently with one another is important.
While there is always the option of going up to a coworker's desk, that can take unnecessary time, disrupt their workflow, and might just be downright intimidating for some employees. Instead of taking the time to walk back and forth, sending a simple instant message is easy and provides the same immediate feedback. 
Using a company-wide internal instant messenger can help you streamline communication as well as keep better correspondence records, which can be invaluable if an issue arises. While instant messengers don't replace email, they can be a much more convenient tool for keeping everyone in contact throughout the day.
Online Background Checks
When it comes to hiring, you can reduce a lot of your risk by simply running background checks on anyone you're planning to bring onto the team. There is a misconception that background checks are expensive—however, that's not the case anymore. You can find options that allow you to pay for each individual background check, which can save you money.
Plus, an online credit check for employment only takes a few minutes now, so you don't have to worry about missing out on top-tier candidates while you wait for the results. All you need is their email and permission and you can get confirmation of their employment history, insight into any criminal or credit history, and verify their identity in an instant.
Project Management Software
Project management is a critical component of business operations but it's also time-consuming, prone to miscommunication, and often disorganized and inefficient. So, how do you fix these inherent problems as quickly as possible? Consider investing in a project management software that can be used across departments to streamline the process and eliminate common issues.
There are many affordable project management software options available, even for certain niche industries. With project management software you can also track time on projects as well as specific sub tasks, which can help you calculate costs on projects and ensure that employees are being productive. This information can be invaluable in setting pricing and monitoring business operation costs as it relates to employee efficiency. 
Employee Onboarding Solution
Onboarding employees is an essential step in the hiring process that shouldn't be skipped. But what if you are short on resources or aren't sure where to start? Fortunately, there are online employee onboarding solutions that can help you bridge that gap and make sure every hire starts off on the right foot. 
With the help of an employee onboarding tool, you can formalize the process by creating checklists, organized training resources, an introduction to company culture, and more as you plan to grow your workforce.
Online Resources for Business Owners
As the owner, you're responsible for many different aspects of business management and, in the bigger picture, determining whether the company succeeds or fails. That might seem like a lot of pressure, especially if you're new to business ownership.
However, there are plenty of resources available online to help you navigate these responsibilities. Some popular online resources for business owners include:
U.S. Small Business Administration has information on virtually anything you need to know about running a small business
Business-oriented social media platforms like LinkedIn and Alignable that help you network and learn
Affordable and free online courses offered on Coursera, Square, and more that cover different aspects of business management (accounting, hiring, taxes, etc.)
If you're going to use one or more of these online tools as company-wide resources, it's important to ensure that adequate time is allowed to adjust and employees are provided with the training or support they need.