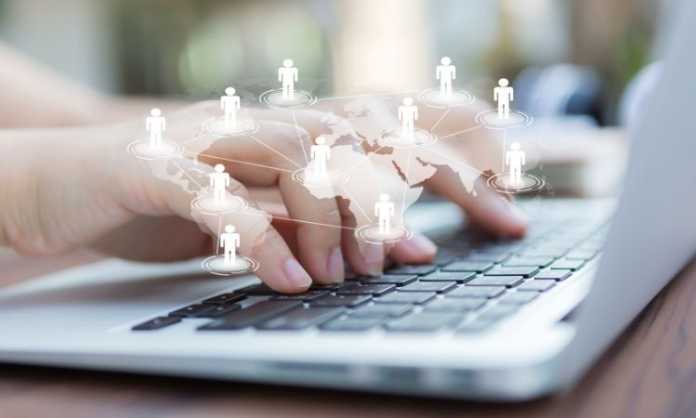 Communication is vital. As a small business owner, not only must you ensure that you reach out to external customers or your target audience, but also establish clear contact with your internal clients, i.e., your employees.
Fortunately, a lot of tools have been developed to facilitate communication. Multiple companies, like Call Cowboy, have created software to help small businesses boost their profits without the hefty price tag.
It can be a challenge to come up with the tools that you'll need for your company. You'd be tempted to think that you must avail of every business-focused software. However, with limited resources, you should focus on the essentials.
Here are the communication tools that you should use for your small business: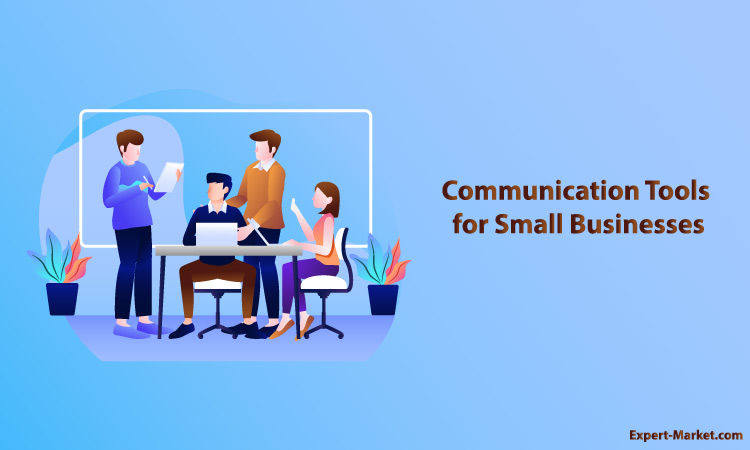 1. Internal Messaging Software
You may be using social media platforms and even dedicated apps, like WhatsApp, Viber, WeChat, and LINE, to communicate with your team. One primary problem with this setup is that you're making your employees vulnerable to distractions, which impedes their productivity.
Think about it. If they can use their personal accounts to chat with you and their colleagues, they can also receive messages from their friends who don't work for your company. Plus, they can scroll through their news feeds and forget the tasks that they have to do during work hours.
As a solution, you ought to invest in an internal messaging software that's created explicitly for businesses. This program allows you to communicate with your employees without distractions.
Some key features you should look for in an internal messaging software:
Availability Status – The program you choose must be able to show whether a person is available or not. As much as possible, the user shouldn't be able to change their availability. They can edit and personalize their status, but the app must show if they're online or not.
Instant Messaging – The primary objective of an internal messaging software is to send and receive messages in real-time. Look for a platform that has a user-friendly layout and functions.
Sent and Read Confirmation – Another critical aspect to chat messaging is the feature that allows you to know whether your message has been sent and the recipient has read it. This is valuable during urgent situations where you need a person's input on a particular project.
Real-Time Notifications – You must be able to send and receive real-time notifications on your internal message app. Some programs may still run in the background of your computer as you work and show a notification at the bottom right of your screen whenever you get a message.
Urgent Notices – If you want, other apps also provide a way to send urgent notifications to another user. They have a buzzing feature to get the attention of the recipient, which is useful for reports or issues that must be resolved as soon as possible.
2. Customer Outreach Apps
Customers are the lifeblood of any business. It makes sense that you should invest in a communication tool that specifically reaches your target audience.
The first thing that comes to mind when talking about customer outreach is letting them know about your products, promotions, and other updates. However, talking to your consumers also helps you discover their needs so that you can improve your products and services.
You can reach your customers in various ways with the help of Ooma compatible IP phones, emails and social media. Emails are valuable in sending out digital newsletters to provide updates on your company, especially promos and discounts.
Phone calls are useful for starting a relationship with them. If your company does outbound calling to reach potential clients, you can invest in a predictive dialer that automatically dials multiple numbers in your prospect list and connects your agents immediately to live answers. Your company can save time and resources for this strategy.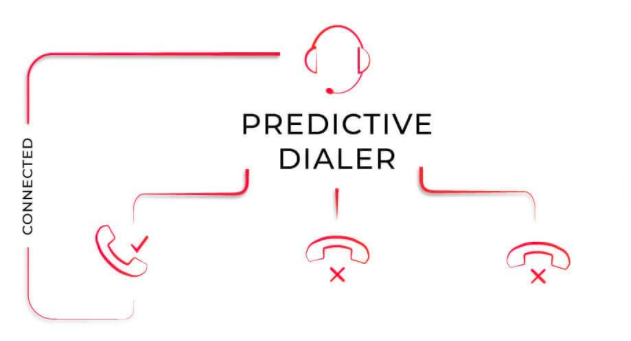 With social media, on the other hand, you can boost your online visibility and engage your customers in conversations. The information you glean from these discussions can help you improve your brand and merchandise.
Reaching your customers is crucial if you want to build a relationship with them. First, you have to introduce your brand as well as products and services to them.
After they've expressed interest in your merchandise, you can encourage them to support your enterprise by keeping them updated on promos and giving them exclusive discounts. You should also listen to their feedback and let them know that you genuinely care about their thoughts by engaging them on their preferred social media platforms.
3. Task Management Programs
Regardless of the size of a company, there are always projects that entail the collaboration of multiple departments. Another crucial tool you must have is a task or project management program that'll enable you to delegate tasks to your employees. You can keep tabs on their progress without appearing to micromanage them.
These are some potential issues that you should be mindful of when looking for a project management system:
Price Tag – As a small business, you need to be careful with your expenditures since you can't afford to spend as much as you want, even on tools that are valuable for your operations.
Consider the price tag of the project management software that you're planning to buy and compare it with the benefits that you'll reap from the app. The pros should always outweigh the cons.
Usability – The app you purchase must have the features that you need to run your business smoothly. It should allow you to plan and schedule projects across various teams.
There should also be a time-tracking feature to ensure that your employees are aware of the deadlines and complete the projects on time. Budgeting is also a critical section of the project, so it should be reflected in the program.
Time Cost – Even with the automation functions that your project management app provides, you'll still need to spend time manually encoding milestones and delegating the tasks on the software. You should think about this and check the fields that you'll have to fill up on the program. They must be comprehensive yet not too scrupulous.
4. Cloud-Based Video Communications
With more and more companies allowing employees to work from home a few days per week, meetings have evolved from in-person to virtual. This is why you need a cloud-based video communications app to regularly touch base with everyone.
Choosing a cloud-based system means that you won't have to keep a server in the office because all of the data will be saved on the platform's end. You can easily retrieve and save the files and archives you need when you want them.
The benefits that you get from a cloud-based video communications app include:
Integration – Most software programs can seamlessly integrate into your current system. This allows you and your employees to pull up documents from one tool and import them to another. Integration can increase efficiency in your business workflows and processes.
Control – You also have full autonomy over the features and functions you want to enable or disable. Aside from video, most platforms allow for in-meeting chat, screen sharing, as well as sending rich content, like audio and image files.
Mobility – One of the primary advantages of a cloud-based video communications app is that it allows you and your employees to attend video conferences using various devices.
You can easily login through your laptop, mobile phone, or tablet and join the meeting without disruptions. All you need is a reliable Internet connection to ensure real-time sending and receiving of the video transmission.
Flexibility – Small businesses must invest in a cloud-based communications system in the early stages of their company. Not only will this help you get in touch with your employees during the critical development phase of your products or services, but it also grows with you as your enterprise scales to new heights. You can add as many extensions as you want to accommodate the growing needs of your business at an affordable cost.
Moreover, you only need to pay for the number of extensions you're subscribed to when you're using them. You can easily deactivate them when you want.
5. Company Intranet Software
If you find that information dissemination isn't very effective in your company at this stage, think of how the problem will get worse when you add more people to your team. You should have a company intranet software to put up a central location where employees can access relevant information, documents, and contracts.
Social intranet software for your company enables your staff to communicate with each other, which is crucial in today's ever-evolving digital workspace. This tool is particularly beneficial for your Human Resources department since it can inform employees about company policies and regulations with ease.
Some of the features in a typical social intranet system are:
Personalized Homepages – The best part about this tool is that you can make your employees feel that they're part of the organization. Personalized homepages give them a sense of belongingness and that they're more than just an employee in your company.
Document Libraries – With the personalization that social intranet systems provide, employees can gain access to their contracts and other work-related files. You can control which documents to make accessible to all as well as which ones are confidential and between you and the employee only.
Activity Streams – This tool can also record the logins of your employees and show them their activities throughout a given workday. The information can help them track their productivity and ensure that they're completing the tasks assigned to them.
Group Pages – You can give supervisors and managers freedom to manage group pages, where they can post updates to their subordinates. This section can help everyone stay abreast of the progress of projects within departments.
6. Digital Discussion Forums
Aside from having a central location to display your company policies and files, you should also provide a space for staff to talk about their victories and struggles in the workplace.
A digital discussion forum can increase employee satisfaction, especially when they know that you've heard their grievances and are taking steps to provide solutions for them.
7. Issue Tracking and Ticketing Programs
For your customers, you can subscribe to an issue tracking and ticketing program that allows them to give comprehensive feedback on your products and services. You need this system if your customer retention and satisfaction rates are dropping. Another problem that can be solved with this app is when you and your employees can no longer track customer queries.
An issue tracking software serves as a central database to store and manage customer inquiries and feedback. With this, a buyer can submit a case and receive a ticket number. They're then assigned to the right department and employee who can help them resolve their problem.
The advantages of an issue tracking and ticketing program are:
Centralize Customer Support – Your employees won't have to keep on sifting through thousands of emails to keep track of customer queries. With this, they can save time and effort.
Monitor Open Cases – Each team can simply open the program and log in to their account to see which issues are still unresolved. They can give your customers the support needed quickly.
Track Team Productivity – An issue tracking and ticketing program can also help you spot the departments that are doing well in providing support to customers and, conversely, the ones who need to work on timely resolutions.
Prioritize Urgent Issues – You can also see the levels of urgency for each issue through the program and prioritize the ones that are critical. Once you've managed to diffuse the pressing problems, you can move on to less stressful issues.
Collect Customer Feedback – The ultimate objective of an issue tracking and ticketing program is to get an idea of what customers think of your product or service. With this, you can improve your brand and merchandise to scale your business further.
Conclusion
Communication tools are crucial for every company. You have to accommodate both your external and internal clients, which are your customers and employees, respectively. You must invest in these software programs and make sure that they provide the features you need.