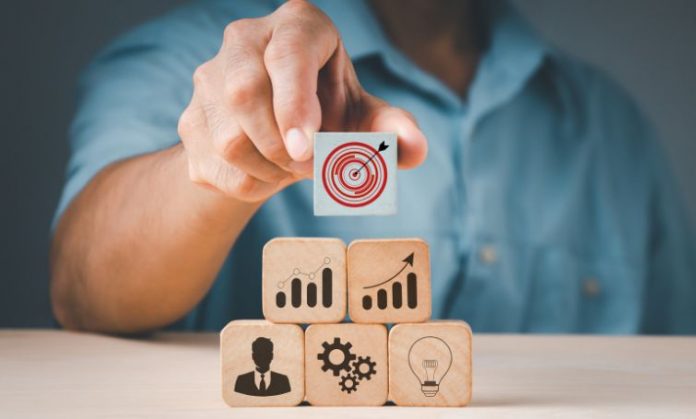 We are all aware that the real estate industry may be profitable. However, it is also crowded. And there is no spare time to waste on out-of-date real estate marketing ideas. In this ever-changing profession that is influenced by global challenges, real estate marketing organizations must employ the best real estate marketing ideas and recommendations to assist their customers in growing, regardless of changing markets.
How to market high end real estate? Over 80% of real estate brokers fail within the first five years of their careers. Specifically, they don't know how to create enough leads to scale their firm. Of course, this is where your marketing agency comes in. Clients are looking for a real estate marketing agency to develop bespoke real estate lead generation, referral marketing strategies and lead conversion. It's your responsibility to assist them in locating clients, and it is their responsibility to help those clients buy and sell their properties.
1. Build a Real Estate Website
Creating a professional website domain will be an option for opening a store. People can learn about your company, properties, initiatives, and organizational data. Several real estate marketing firms are working to develop a marketing plan for real estate ventures. It will help your business and will increase brand exposure.
2. Start Writing High-Quality Blog Content
Every firm requires words, content, and statements to convey what it does. Every website must include a blog section where relevant blogs and articles can be uploaded. Creating content is a challenging task. On the other hand, many content writers work on articles, blogs, news, press releases, and post descriptions. Writing engaging, amusing, and high-quality material will keep visitors on your website. It could be a lucky break that converts your reader into a buyer. At the same time, even if it does not result in a purchase, it will make someone aware of your brand or company. As a result, blogging is a means of enhancing brand recognition. High-quality content is one of the best real estate marketing strategies.
3. Marketing on Social Media Platforms
Nowadays, everyone has access to social media. Most people have social media profiles on Twitter, Facebook, and LinkedIn. Regarding the best and most often used real estate marketing technique in Pakistan, social media platforms for marketing comes out on top.
People use these sites to register their firms and launch marketing efforts. It helps organizations grow by generating leads and increasing revenues. Being on social media platforms is equivalent to being informed about current market trends. That is why it is regarded as one of the best real estate marketing ideas. You can run a social media campaign on topics such as Factors Affecting Pakistan's Real Estate Market or any other current real estate topic.
4. Make use of Email Marketing Campaigns
Email marketing is a bit old, but it is still one of the most effective real estate marketing strategies. Delivering details, discounts, newsletters, coupons, and information about new real estate projects to your previous, new and targeted customers is beneficial. According to a study, 85% of professional and approved companies utilize email addresses and email marketing strategies for legal purposes. The reason for this is that it always retains records. Even where you invest or where you receive payment or an offer.
People believe email marketing is the most secure, simple, and effective way to create a professional relationship. You can email campaigns on the best regions to buy a house or profitable property investment.
5. Google AdWords in Real Estate Marketing
Use Google Ads to attract visitors if you have a website or blog. Not only will Google AdWords help you reach a broader audience, but they will also enhance how many phone calls and property visits you get. It contains top-notch marketing concepts. Many online shopping websites in Pakistan use Google Adwords to promote their sites.
6. Marketing via Referrals
The process of advertising things or services to new clients through word-of-mouth real estate recommendations is known as referral marketing. Such referrals are typically made in the rush of the moment, but firms can influence this by employing appropriate strategies.
You can also produce one-of-a-kind recommendation materials for your clients, such as booklets and cards, and there are many other ideas you can find on the internet that can help you do well with referral marketing.
7. Take Advantage of Influencer Marketing
Real estate influencer marketing relies heavily on collaboration, content, and technology. If you currently have good content on your real estate website, you may collaborate with an influencer to build a social media campaign to expand your online reach.
Conclusion:
These are the best 7 Real Estate marketing ideas for boosting your business, generating leads, and becoming visible to your target audience.